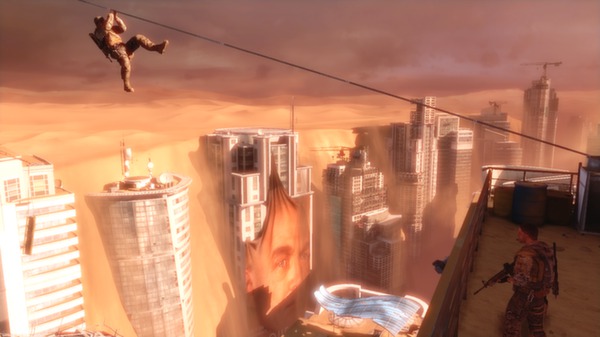 Spec Ops: The Line is one title I have been eagerly awaiting, and now that it's available on Linux I took a look for you.
About the game
(Official)
Spec Ops: The Line is a new original title from 2K Games that features provocative and gripping Third-Person modern military Shooter gameplay designed to challenge players' morality by putting them in the middle of unspeakable situations where unimaginable choices affecting human life must be made. Features include, a gripping, storyline reminiscent of Apocalypse Now and Heart of Darkness but set in a ruined Dubai, tactical squad-based Delta Force gameplay throughout a horizontally and vertically oriented world, devastating sandstorms which can be used in combat, a variety of multiplayer modes and maps, and deep support featuring two factions.
The Linux port is from Virtual Programming, who gave us The Witcher 2, Stronghold 3 Gold and Bioshock Infinite. Their porting tech has come a long way, so it's time to check out another game ported with their proprietary eON technology.
Linux gameplay video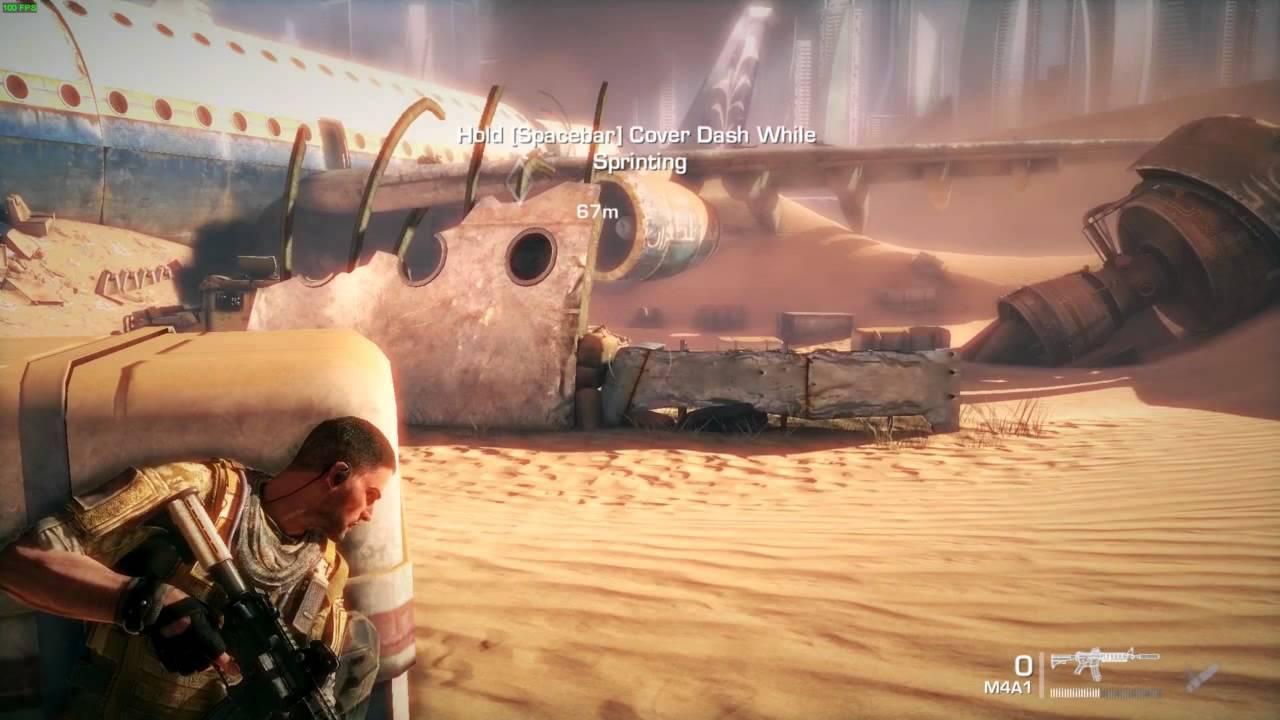 Port report with initial thoughts
Specs: Nvidia 970, Intel i5 4670K, 16GB RAM.
Performance
It did start with lowest everything, and a resolution of 640x480, but it was painless to crank up up. The settings change was instant too, so no reloading needed.
So far performance seems to be mostly good, I've seen it bounce between 60FPS to well over 140FPS. This is with the highest possible settings that I'm able to set. That's pretty on-par with most other big releases that we have had, so they did a pretty good job as far as framerate goes.
During the first battle on foot the performance seemed great, and I was still getting well over 100FPS, but I have noticed some micro stuttering here and there, and it seems like it's when it's loading an area much like Bioshock Infinite does. One of them lasted for 2 seconds, and that's the most I've seen. It is a little bit distracting when it does it.
It also stutters when something big happens, like an explosion.
It seems to be much more stable than Bioshock for reference, Bioshock I could crash quite easily, but Spec Ops: The Line has been open the whole time, with a lot of alt+tabbing, and it worked fine while recording a video and rendering the video in the background. That's pretty great news for me!
Gameplay, initial look only
It seems like a pretty standard story-based third person shooter, with some reasonably pretty visuals. I say reasonably as it's quite bright, seems like it has a lot of bloom going on.
The intro scene seems pretty on-par with what you find in most Call of Duty games, and that makes me a happy gamer. Nothing like a good Hollywood style showdown. I don't care how others feel about such scenes, I think they're good old fashioned fun. I like helicopters, I like big machine guns, and I flipping love blowing stuff up.
There's plenty of banter between characters, and it has already given me a few chuckles as you comment about the stupid remarks one of your soldiers makes. This seems like a repeating thing too, goodie. I like games that have chatty characters, as it enables me to get a little more engrossed in the story and the characters themselves.
The controls aren't bad, but it's pretty simple. You can simply tap space and your character ducks and runs, or press space against an object to get cover. The cover system is pretty easy to use too, and is very much like the one used in Gears of War and Mass Effect
The stuttering I mentioned before is a repeating issue though, and it doesn't make the game a perfect experience for me.
Other issues
I have the same issue as with Bioshock, my Logitech F310's look is inverted even though it's turned off, setting it to "on" in Bioshock fixed it, but I am unable to change that setting in Spec Ops: The Line, it's quite annoying. If I try, it flickers extremely fast to on and off again.
Final Verdict
: Honestly, it seems like a reasonable port and an interesting game, but the stuttering is really quite annoying. If they fixed the stuttering, then it would be gold.
You can find Spec Ops: The Line on
Steam
and
Humble Store
, it's also dirt cheap right now.
Some you may have missed, popular articles from the last month: