Hacknet is a brand new hacking simulator developed by Team Fractal Alligator.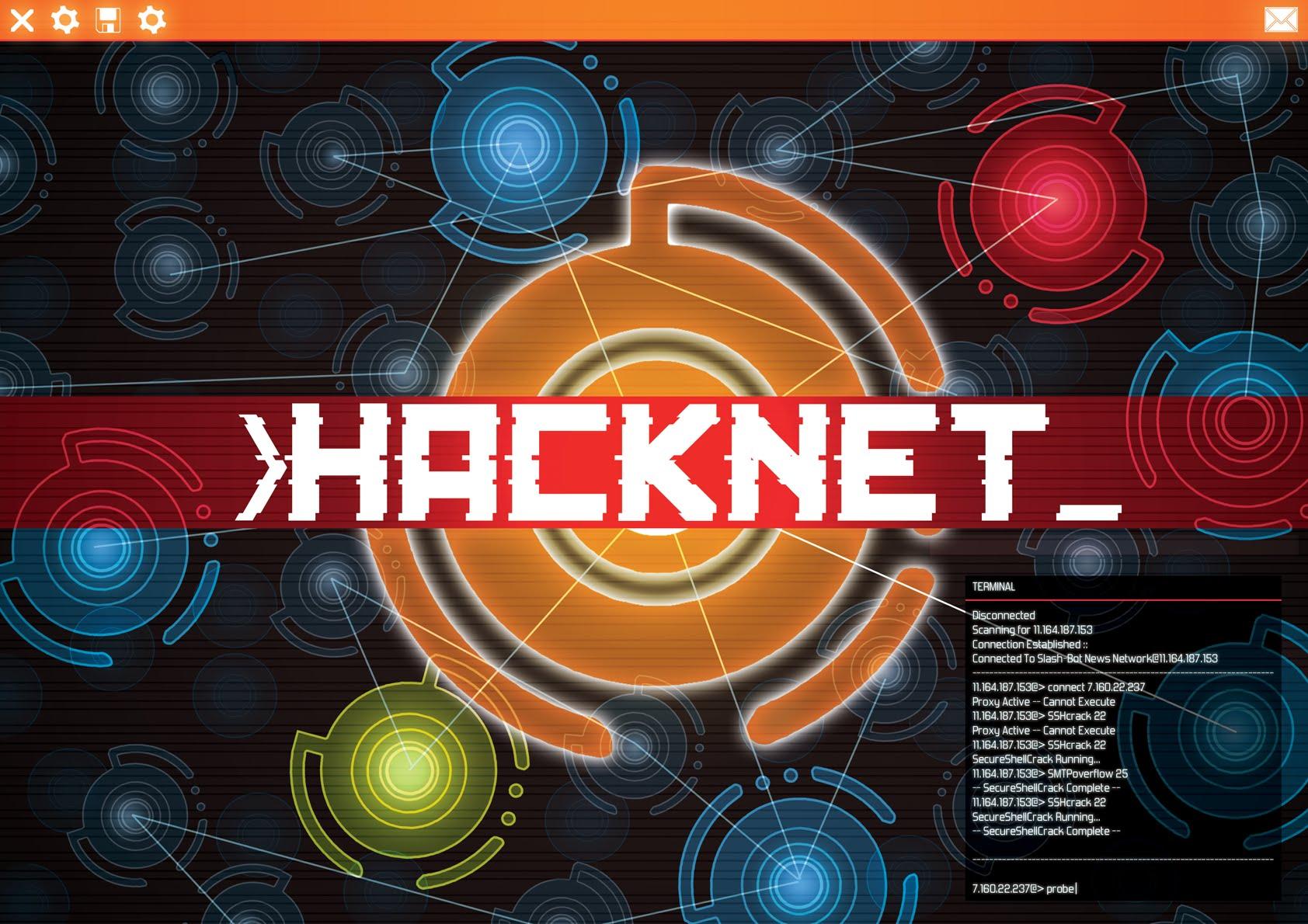 As self-described on Steam
Hacknet is an immersive, terminal-based hacking simulator for PC. Dive down a rabbit hoIe as you follow the instructions of a recently deceased hacker, whose death may not have been the accident the media reports. Using old school command prompts and real hacking processes, you'll solve the mystery with minimal hand-holding and a rich world full of secrets to explore.
Bit, a hacker responsible for creating the most invasive security system on the planet, is dead. When he fails to reconnect to his system for 14 days, his failsafe kicks in, sending instructions in automated emails to a lone user. As that user, it's up to you to unravel the mystery and ensure that Hacknet-OS doesn't fall into the wrong hands.
Exploring the volatile nature of personal privacy, the prevalence of corporate greed, and the hidden powers of hackers on the internet, Hacknet delivers a true hacking simulation, while offering a support system that allows total beginners get a grasp of the real-world applications and commands found throughout the game.
In one of the Steam forums thread, the developer has confirmed that a Linux port is planned.
Note
: We always recommend holding off on buying it until the Linux version is available.
The reception of the game seems very positive and I personally find the game quite interesting. It seems like it isn't shy to include visual content while it still does quite deep with "realism" of the hacking, and also seems to have a quite intriguing story as well.
Some you may have missed, popular articles from the last month: