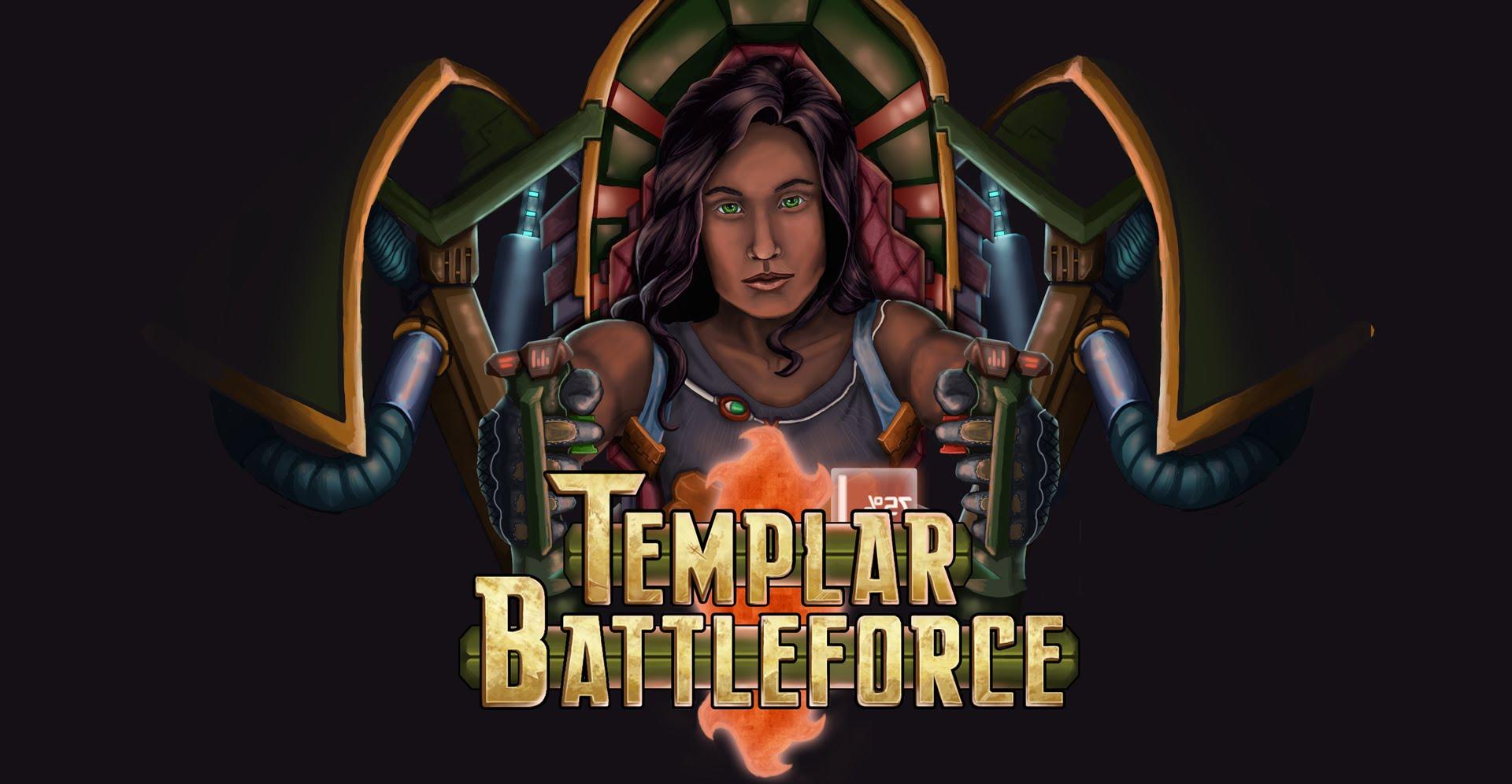 Templar Battleforce is a turn based human vs alien strategy game with RPG elements, and so far it does seem to be quite interesting.
Disclosure
: Key provided by one of my PR people.
About the game
(Official)
Templar Battleforce is an addictive mix of strategic combat and army building with the precision gameplay of RPGs. Step into a Leviathan mech and lead the Templar Knights in battle against fierce Xenos. Create your own unique Battleforce by recruiting an array of Templar specialists -- and invent distinct strategies for your fireteams. Deploy your forces in tactical scenarios that challenge both novice and veteran alike. Put your best strategies to the test and see if you can snatch victory from the jaws of defeat in this futuristic turn-based wargame.
Some thoughts
While the intro "video" isn't exactly the best, the actual gameplay is quite interesting. It feels very much like the old Space Crusade amiga game, and it's bringing back some fun memories. It also feels a bit like Halfway, only more expansive with more to do.
The music, while really quite nice is highly repetitive, and actually gets a bit annoying after it repeating over and over, it could have really done with a few more tracks. Even two more tracks would have made it less annoying.
It has a rather interesting movement mechanic, as your soldiers move about their suits heat up. Too much movement will require you to stay put for a while, otherwise your soldiers will overheat and end up dead. This adds a new element of strategy to the game, and it's quite cool.
It's not all about searching and destroying aliens, you have specific objectives like capturing and holding tactical points. These will give you bonuses, and all you to call in my troops. It's pretty cool, and it's not as easy as it sounds.
There's actually quite a lot of depth to the game, with the missions, the story and the RPG elements with equipping and levelling up your soldiers. The different abilities in your marines is quite decent too, and really does add quite a lot of strategy to the game.
It does have some windowing issues on Linux though, it doesn't use SDL annoyingly, it uses GLFW 2 which you have to manually install yourself (the horror). On my two screen setup it defaults to the width of both monitors, and changing the resolution to the correct one gets reset when going into fullscreen. I've had to play it in a small window, but I have sent the bug to the developers. It also doesn't seem to give any widescreen resolution for windowed mode, which is weird.
Note: Ubuntu users can use
sudo apt-get install libglfw2
This will make the game work.
There's no controls menu, so you cannot configure you controls or see all of them, and I haven't figured out how to scroll on the game. Moving the cursor to the edge doesn't work, and no other keys seem to scroll. You can zoom in and out to find your marines who are off screen after movement. You do have an arrow icon to switch between characters, but scrolling would make the game feel quite a bit nicer.
I actually failed the second mission, I didn't find it impossibly difficult, but difficult enough to want to go back and try again. The "Normal" difficulty seems enjoyable enough, and I may even play through the whole game as I'm liking it.
I think the only thing that has bugged me is the save system, there is no saving during a mission, so it's all or nothing there. I heavily dislike that approach in a strategy game, as sometimes it can take a long time to formulate a plan, and my time isn't endless.
Final thoughts
: It's actually not bad at all and I've enjoyed what I've played, but the windowing definitely needs sorting out. I actually found myself getting a little engrossed in it, so I think a lot of you will enjoy it if I did.
Find
Templar Battleforce on Steam
.
Some you may have missed, popular articles from the last month: