It's time to get your monthly fix of stats now that the results for the October (and September) survey are available for you to take a look at and compare with results from previous months.
Firstly, apologies for the late upload of the results, I've been a bit busy in real life (it has some pretty good graphics) and also haven't been able to make a couple of updates and changes to the survey. This month I'm going to just upload the graphs without the commentary to get the results out there.
Some changes
There's been one big fundamental change this month to the way the survey is presented, and that is that the link to the current survey which normally appears here is gone. From now on, the surveys will be closed for responses two weeks after they open and published that same month, rather than a month and a half later as they have been up until now.
This was basically a leftover of when the survey was split into two articles (one for the new survey and one for the results), but with the split, it makes little sense to continue publishing results a month later so that's ended now. So this month only, there's two months for the price of one as both the September and October results are shown.
Coming soon are tables to go with the graphs, and also looking at ways to differentiate gamers who prefer DRM-free, open drivers, etc. to those who game on Steam with proprietary drivers. The first of these should make the results far more readable, while the second should provide some interesting insights into this divide, or maybe if the divide is more of a blurry line.
Please click on the images to enlarge. Once enlarged, you can also cycle through them using the arrows.
Respondents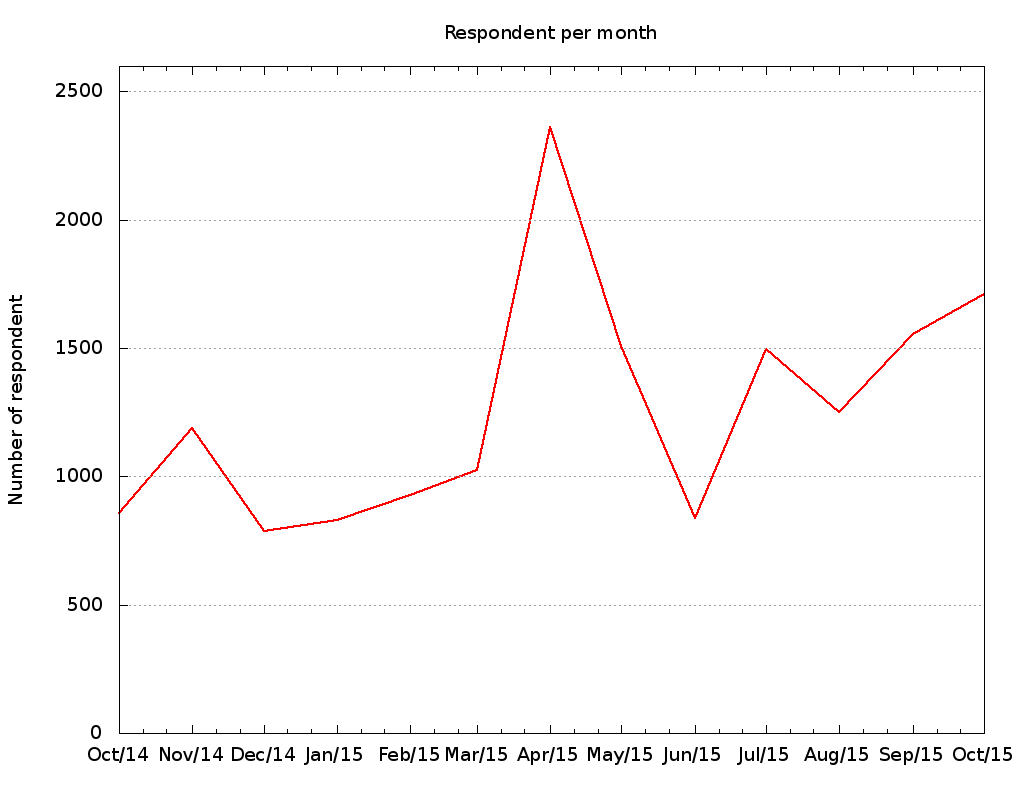 Question 1
- Do you currently use Linux as your primary PC gaming platform?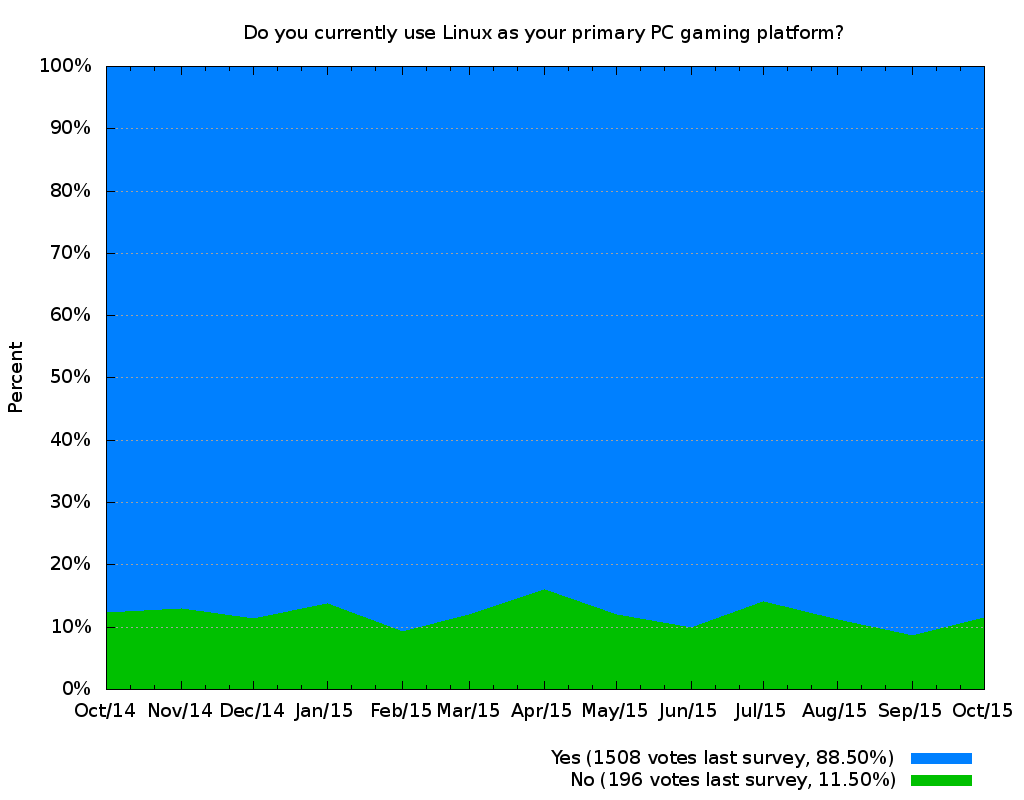 Question 2
- Did you use Wine to play games last month?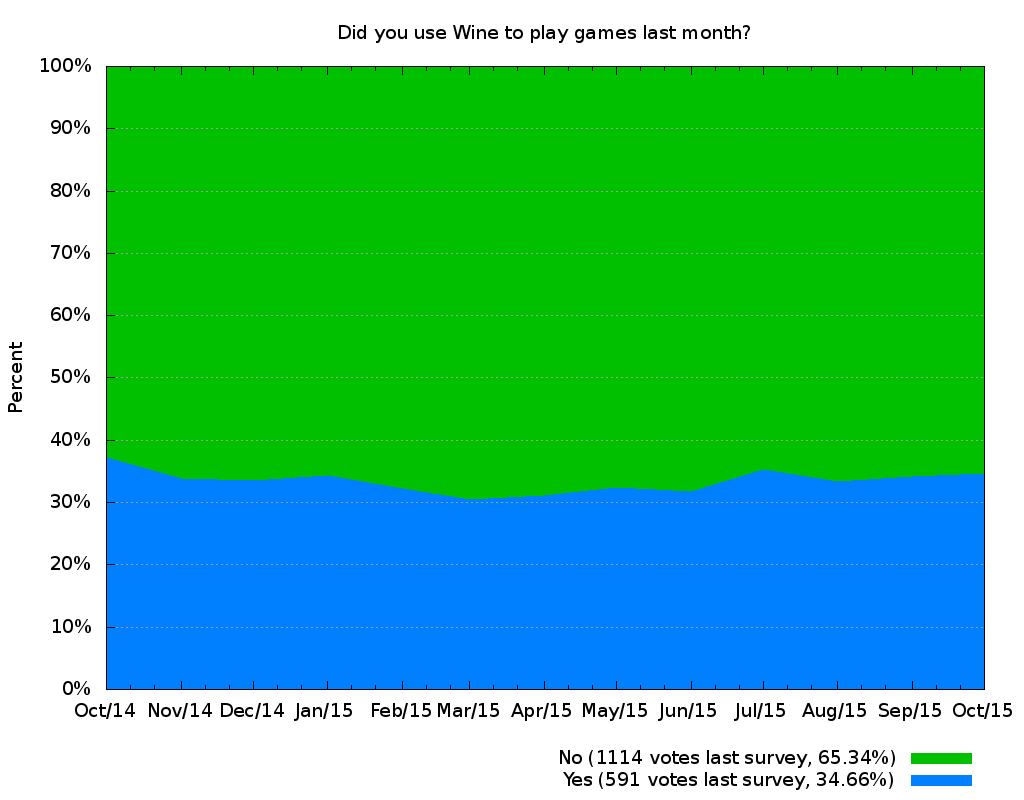 Question 3
- Did you use a Windows partition for gaming last month?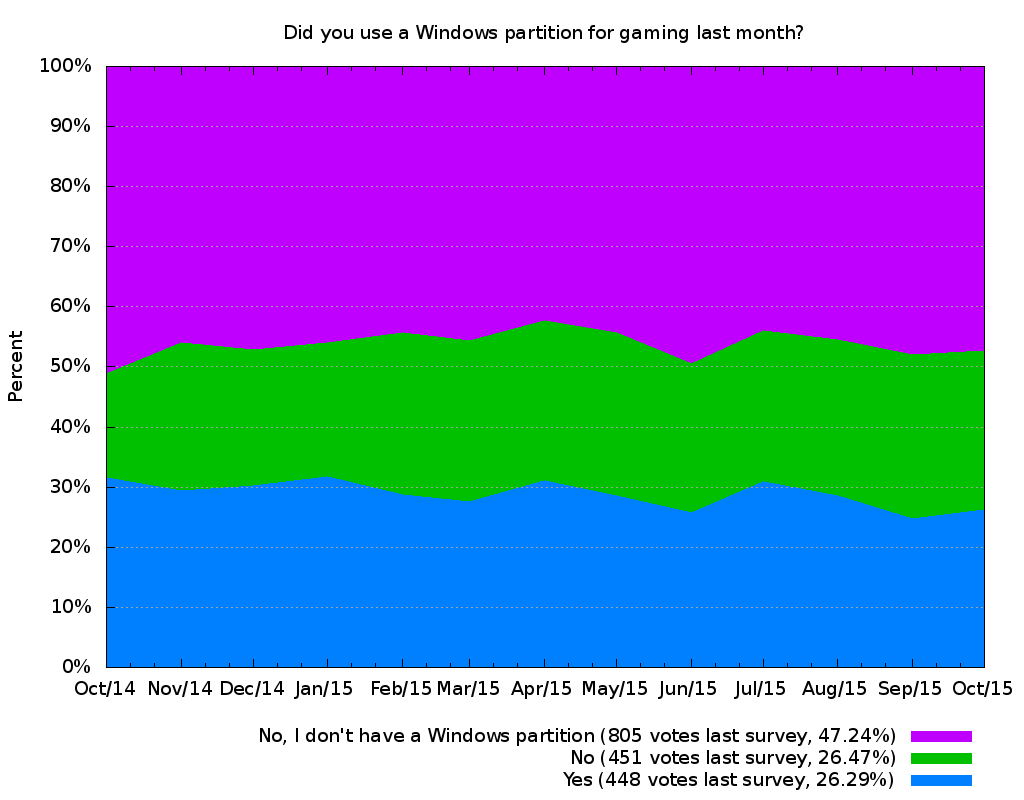 Question 4
- What distribution do you use on your primary Linux gaming PC?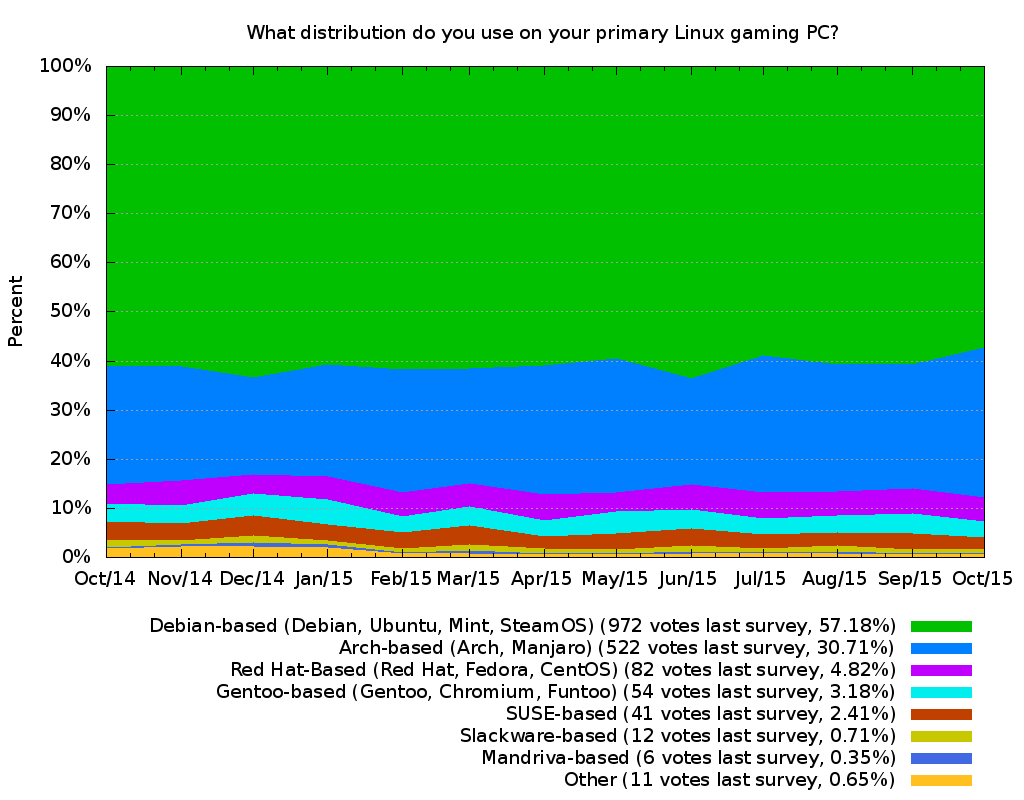 Question 5
- What Desktop Environment do you use on your primary Linux gaming PC?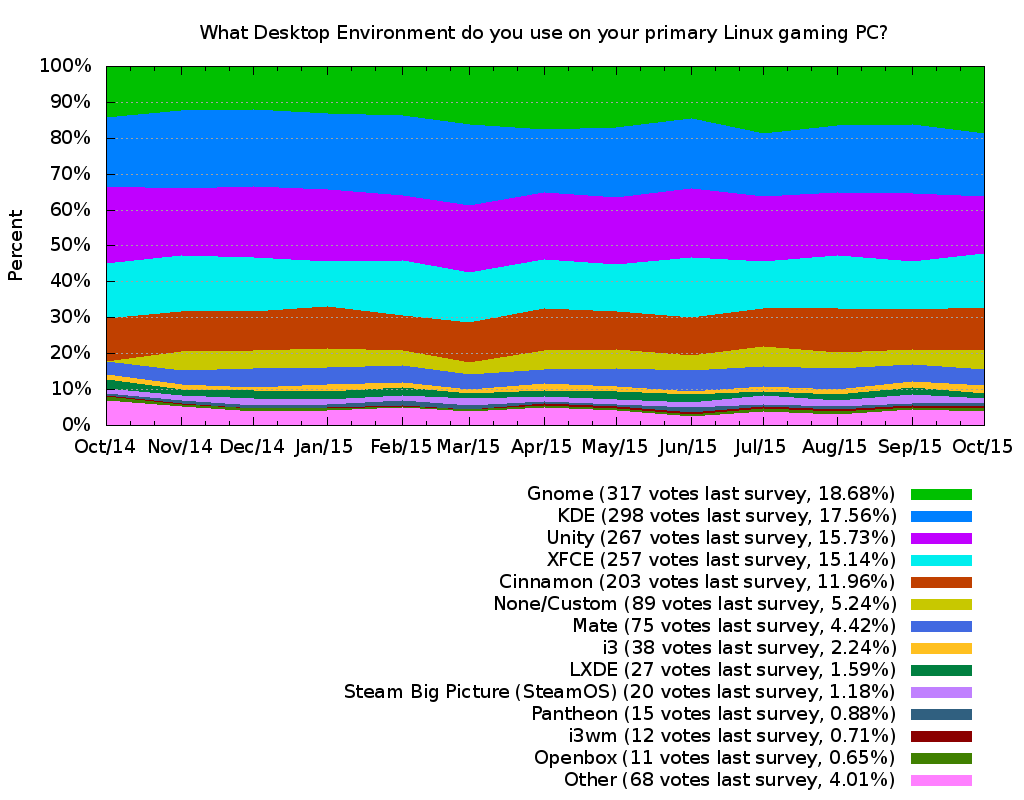 Question 6
- Did you change your primary Linux gaming distribution last month?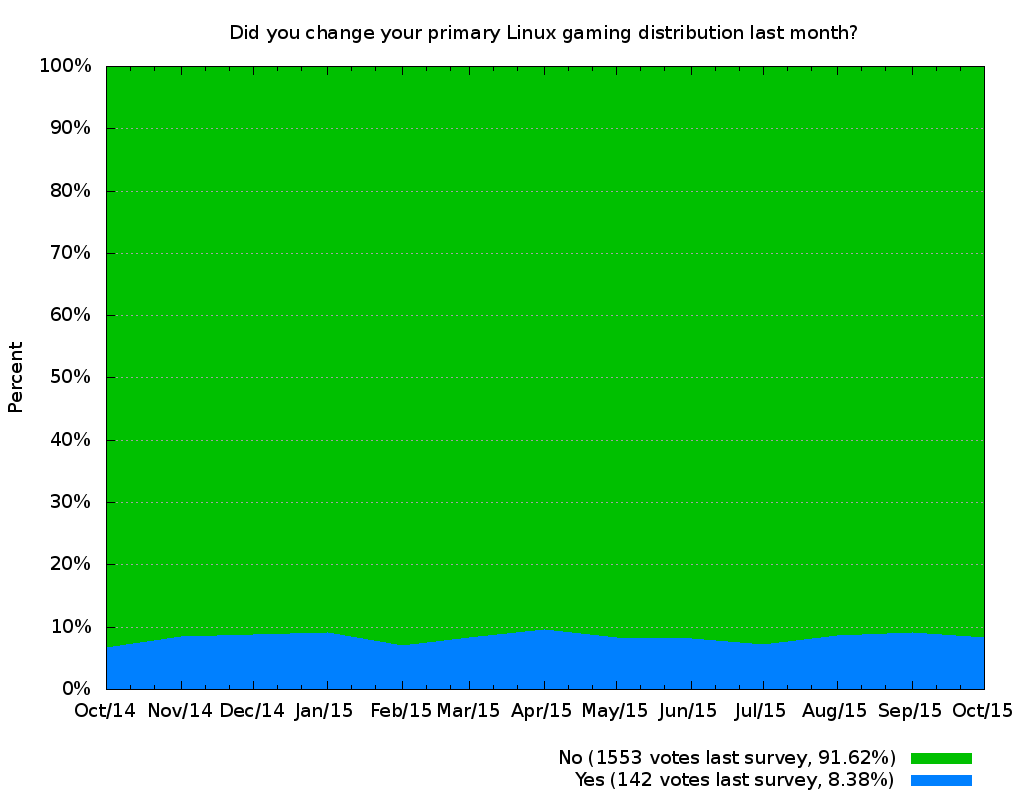 Question 7
- What type of device do you primarily use for Linux gaming?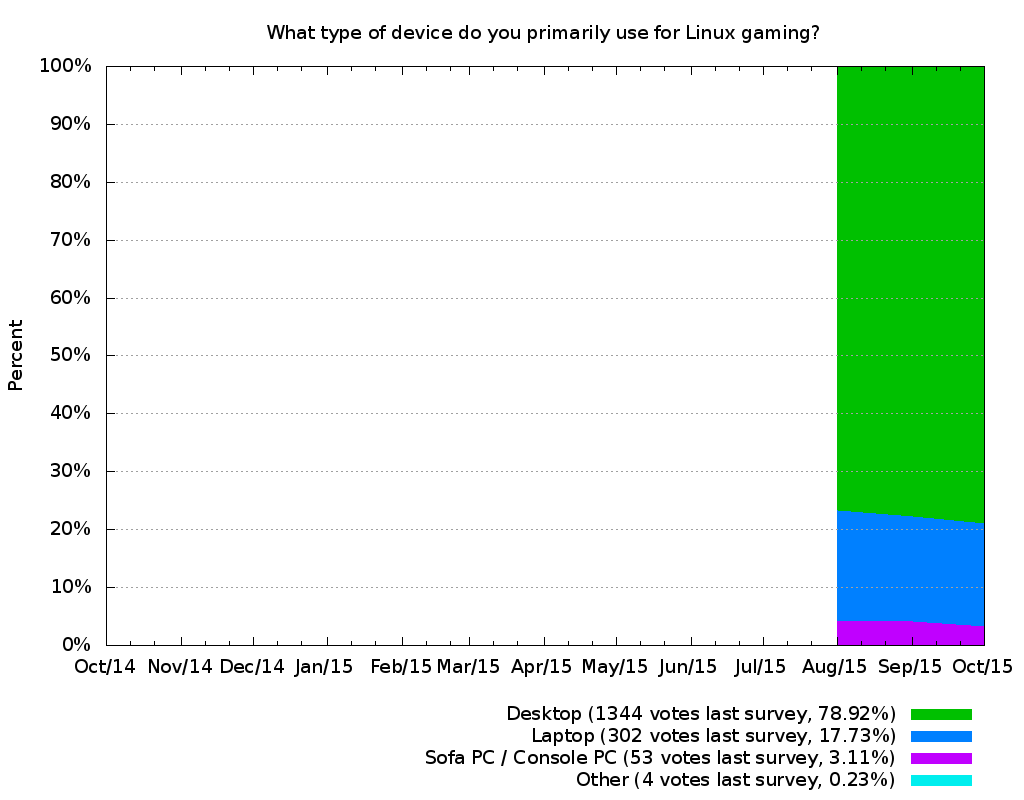 Question 8
- What graphics card do you use on your primary Linux gaming PC?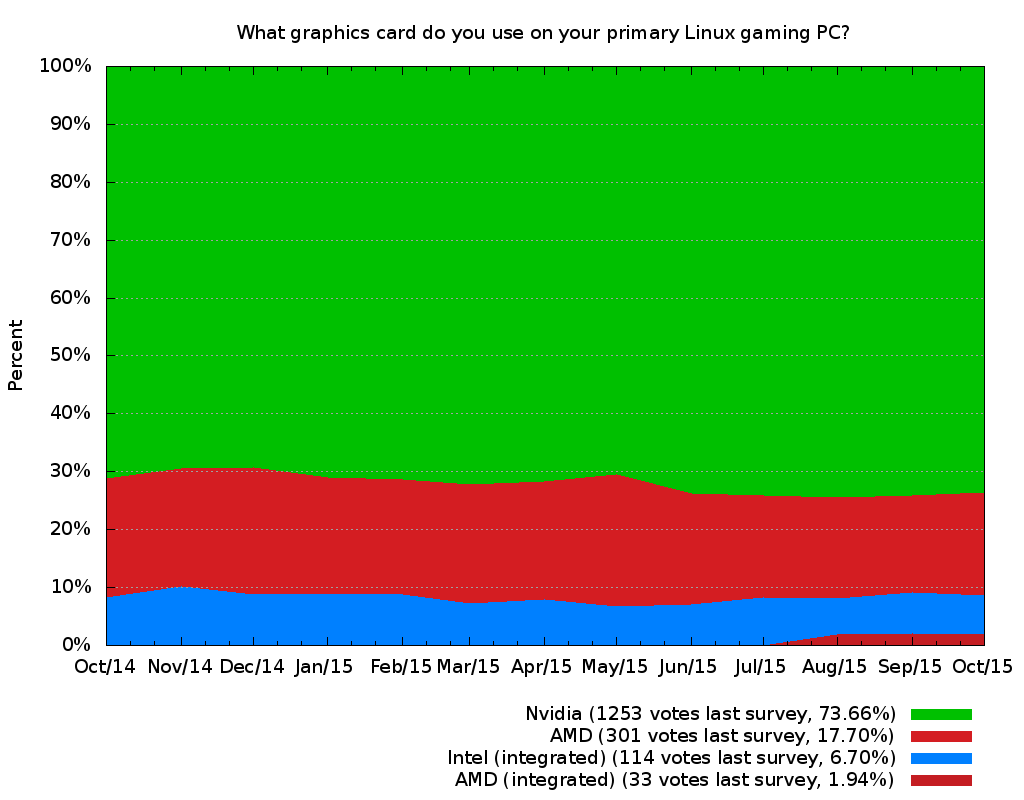 Question 9
- Which drivers do you use for that graphics card?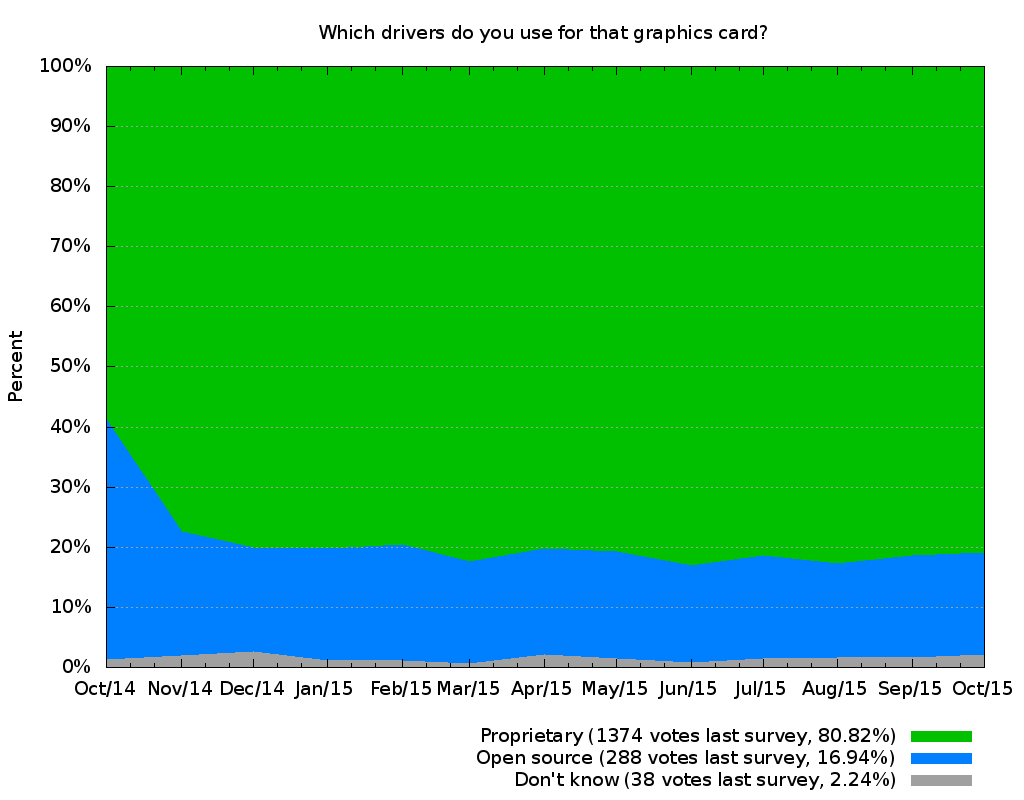 AMD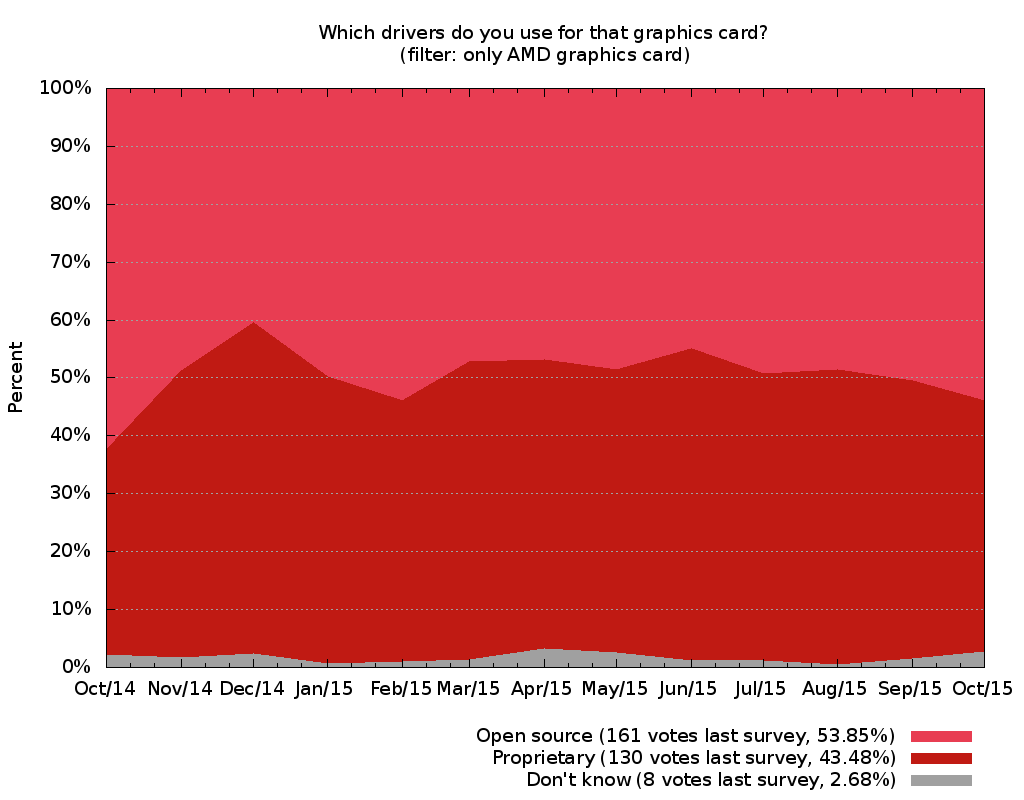 Intel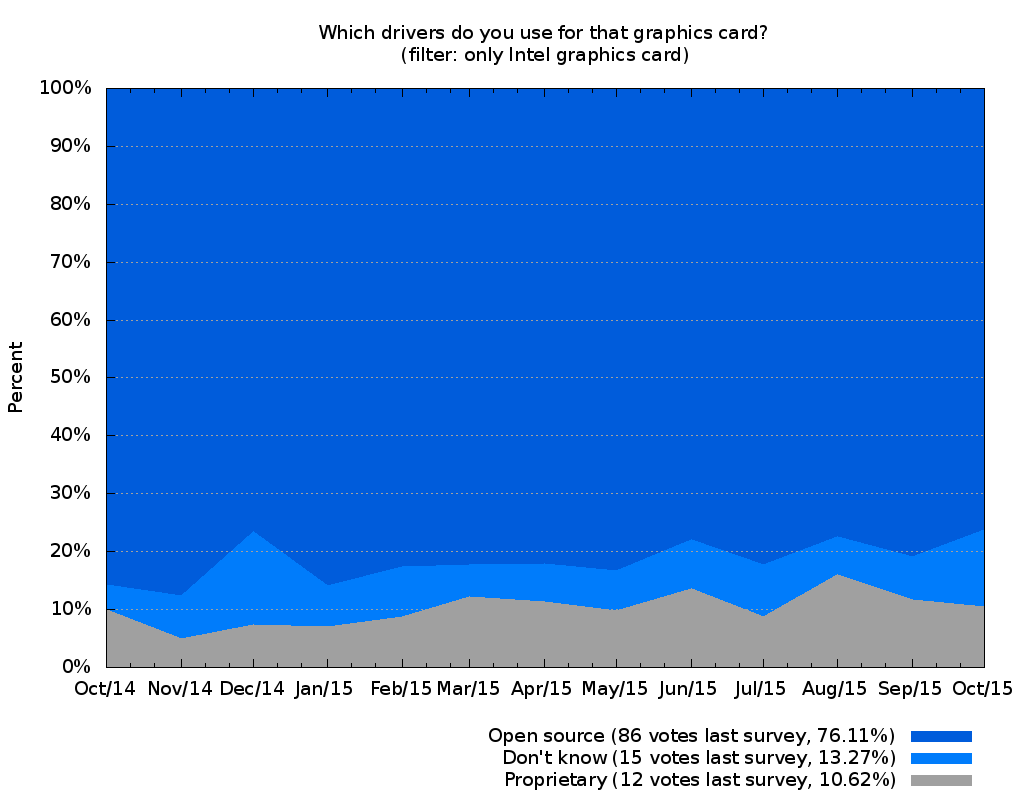 Nvidia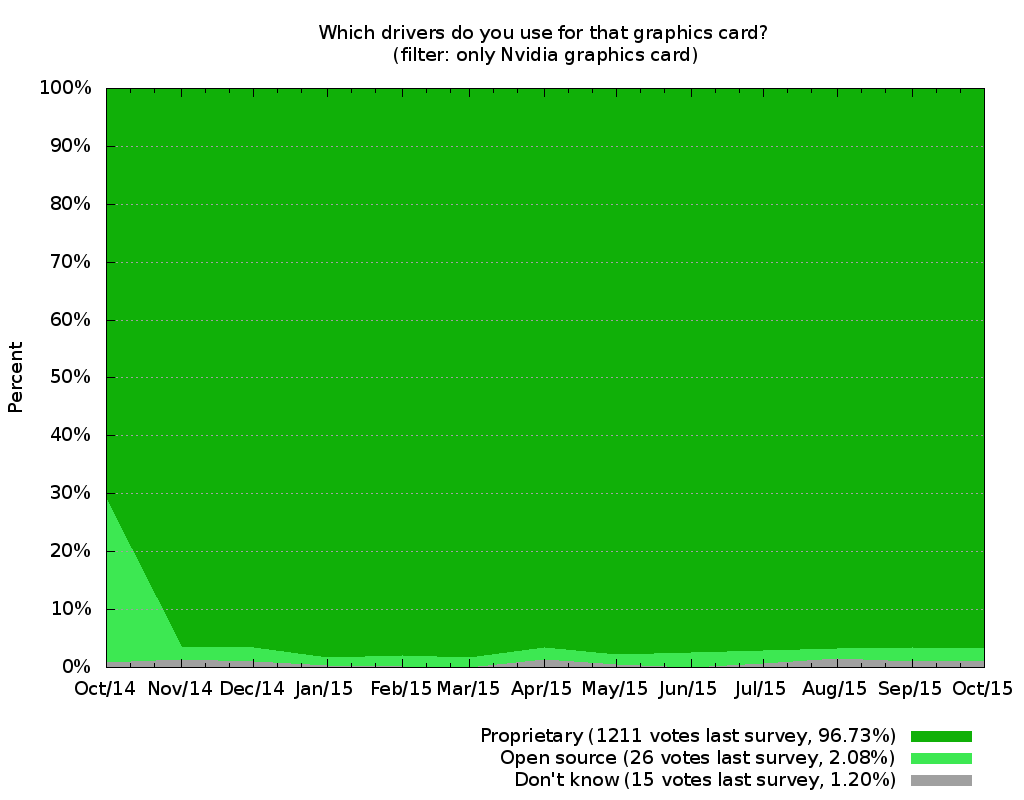 Question 10
- What CPU do you use on your primary Linux gaming PC?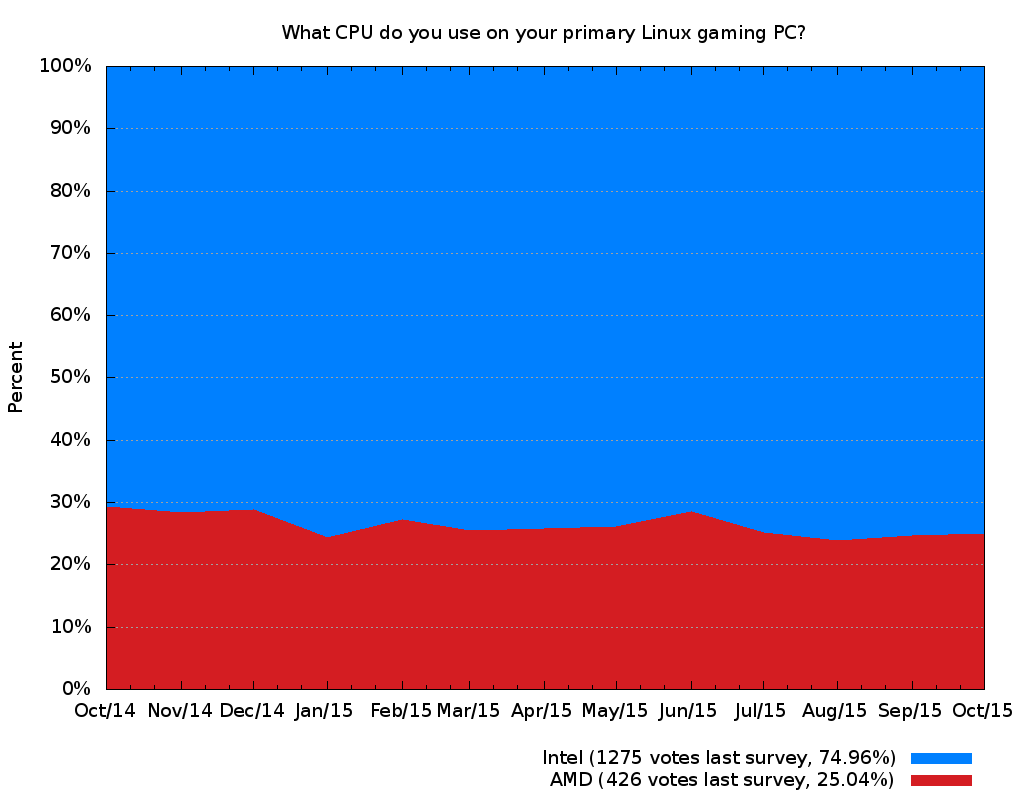 Question 11
- Did you exclusively buy Linux-supported games last month?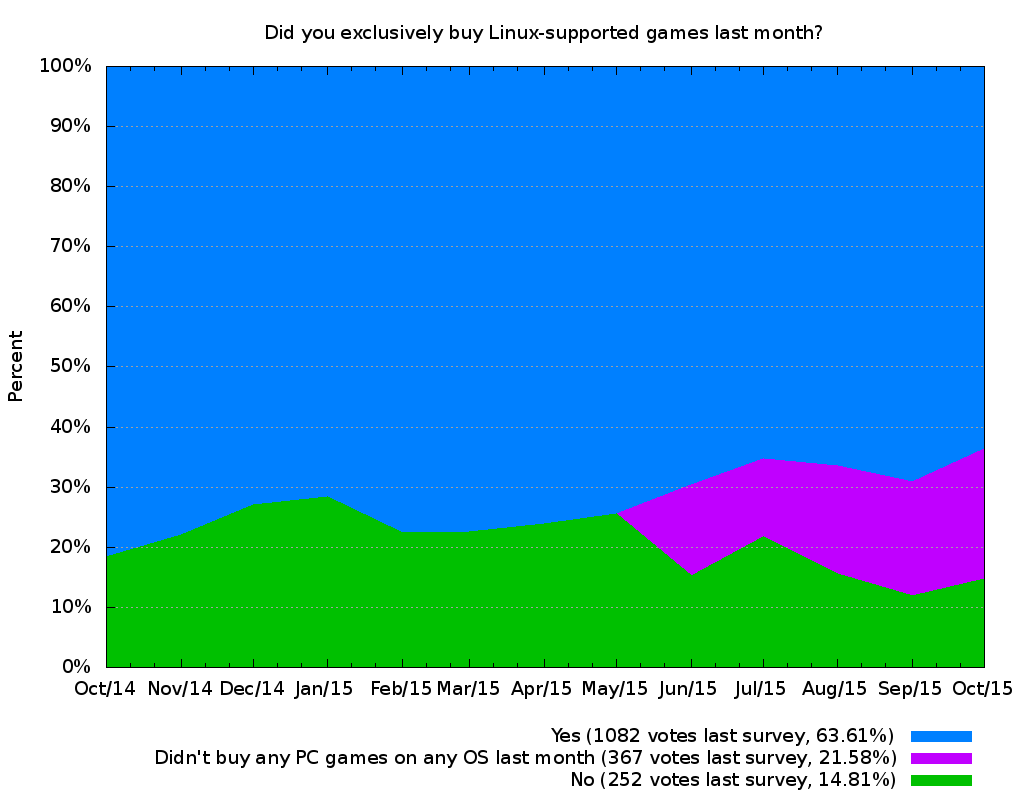 Question 12
- How many Linux games did you buy last month?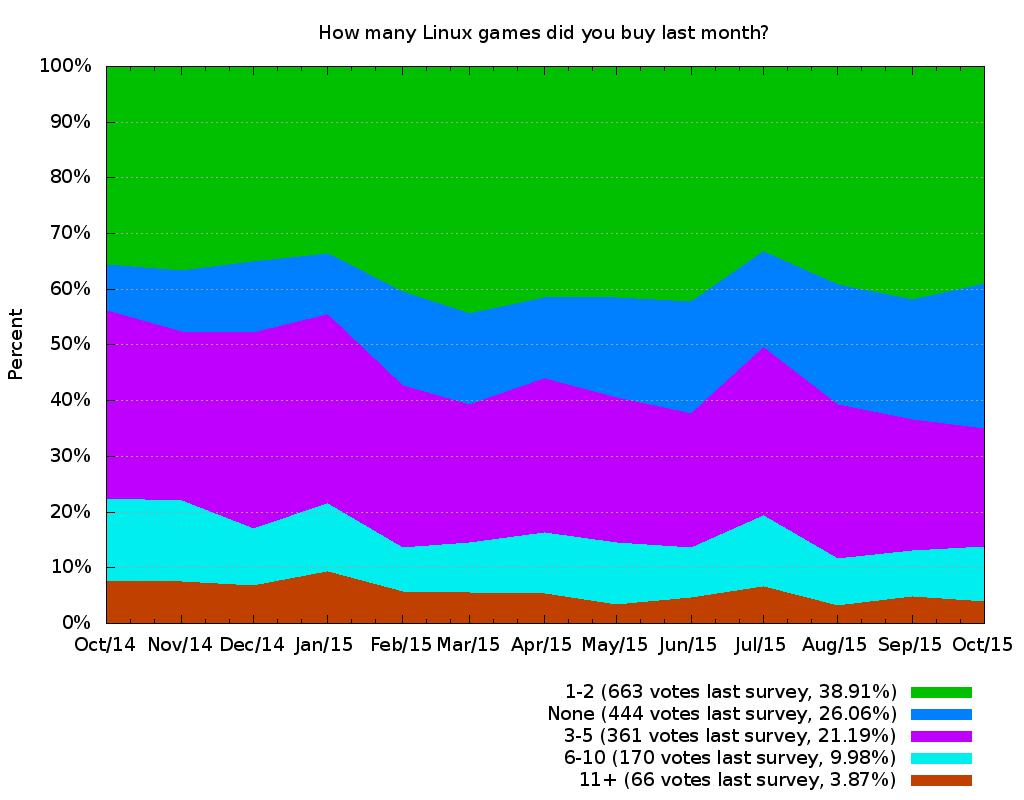 Question 13
- Which of these retailers did you use to buy your Linux games last month?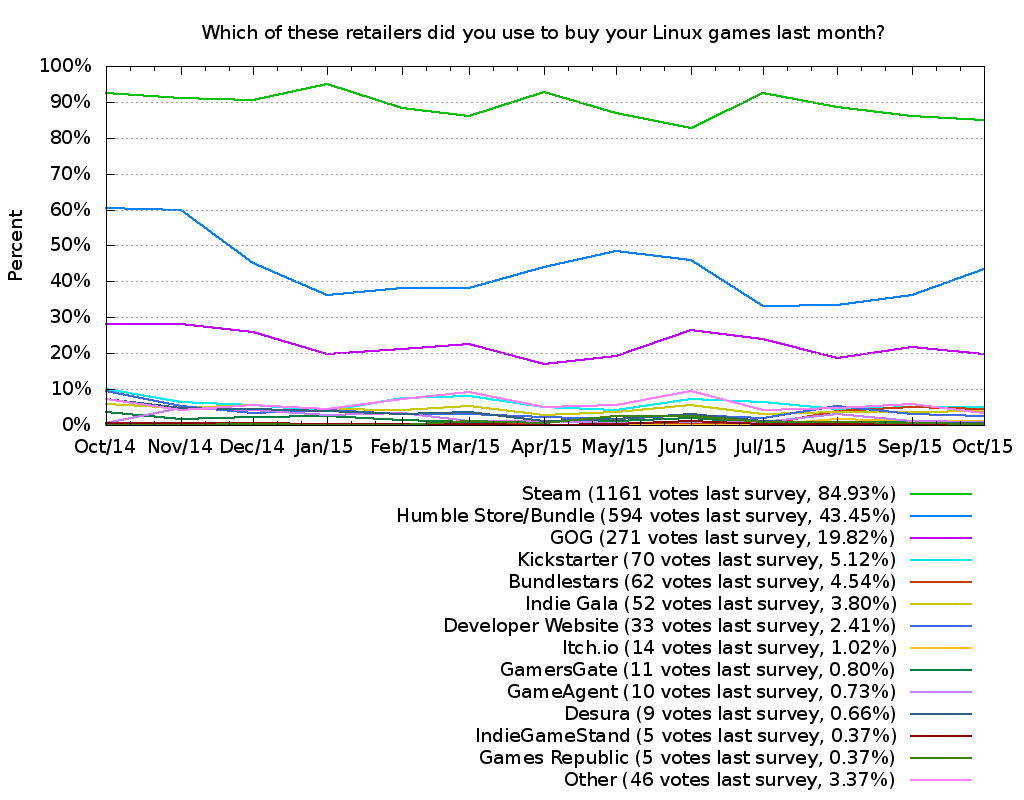 Unique Question (September)
- What do you think are the main barriers to Linux gaming becoming mainstream?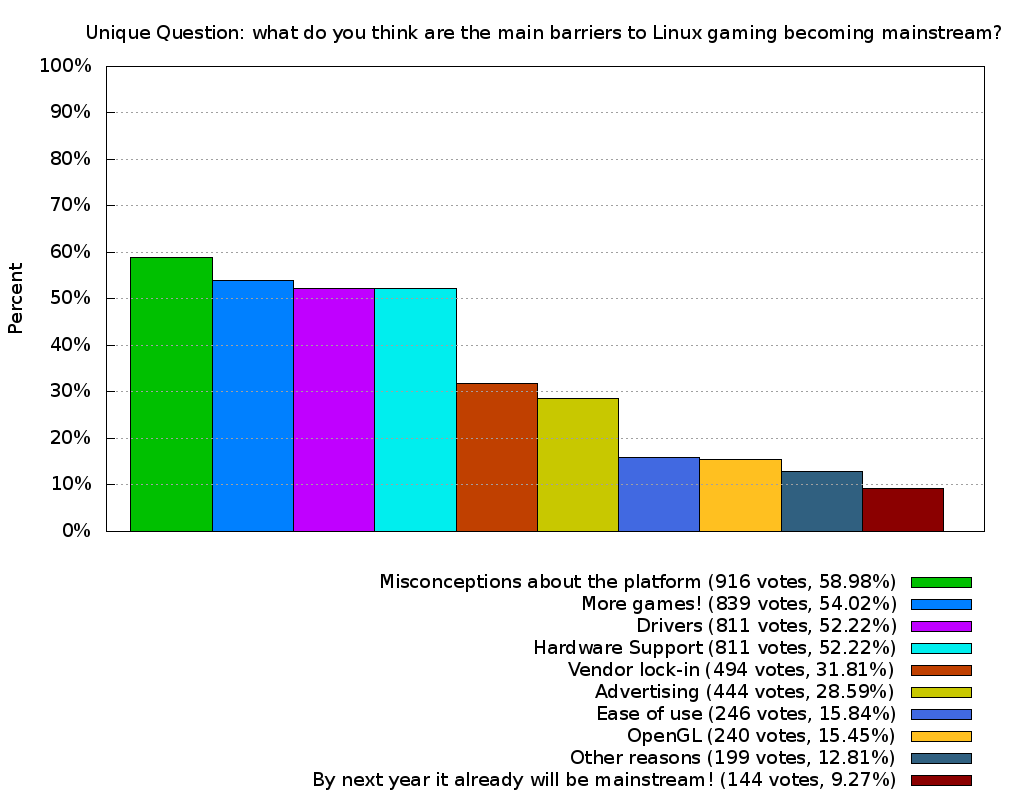 Unique Question (October)
- Which are the most important factors you consider when buying a game?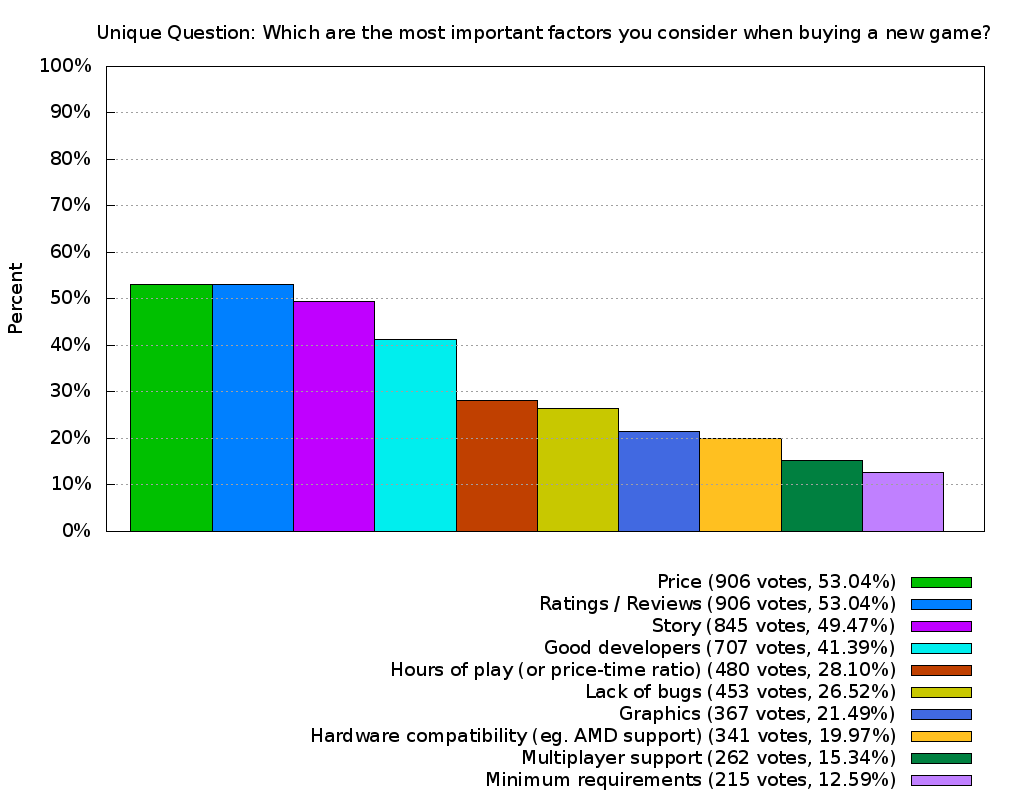 Some you may have missed, popular articles from the last month: