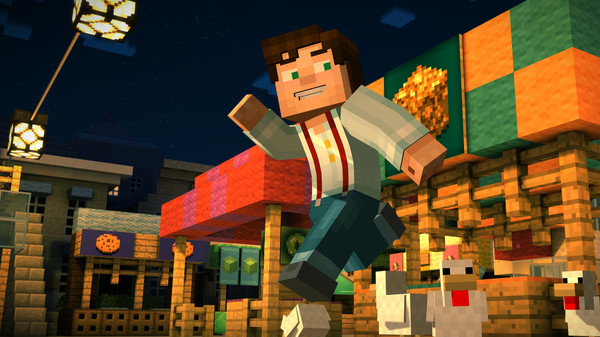 After the recent SteamDB info for Minecraft: Story Mode, we have some more interesting info to share. It seems one of the developers at Telltale is a Linux user, and wants to see the new Minecraft: Story Mode on Linux.
Writing on their official forum, a
developer writes
:
QuoteHi. My name is Dave, and I'm a programmer here at Telltale. I would like to talk about Linux. First of all, I work on the engine, so I'm not really the person to ask about business or game design.

But, I am a Linux user at home, and have been for many years. I've been itching to write a Linux port for the duration of my time here at Telltale. As a result, I would like to ask the community if there's any interest in a Linux/SteamOS port? And perhaps more importantly... would there be any interest in participating in a closed beta of such a thing? Any hardware or distro will do... I can't promise you it would work on your particular setup, but I would of course want to support as wide of an ecosystem as possible. Since Linux is such a diverse culture, it's desirable for community help in testing. And no, this port would not (negatively) affect the quality of our other platforms.

I hope this is of interest to you. If interested in participating in a beta, please email me at linuxtest@telltalegames.com with details about your OS and hardware. I'll get back to you soon.

Thanks for your attention.
It's really great to see Linux users working for big developers, and it's something that's been happening more and more. If having Linux support in this game helps any past games or future games come over, I'm all for it. I'm sure there's still plenty of Minecraft fans out there wanting to try this game too.
Some you may have missed, popular articles from the last month: