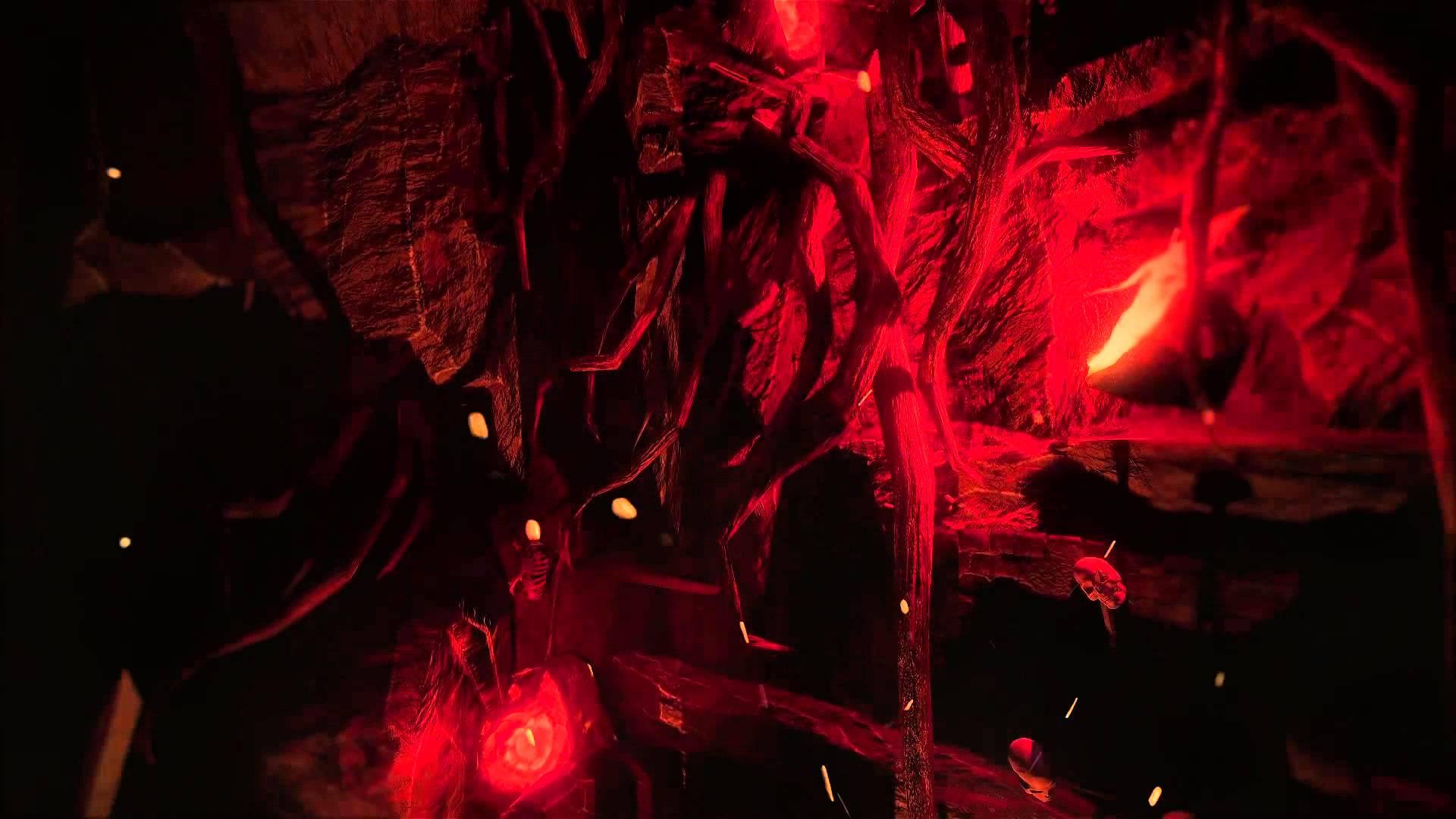 Today I decided to have a glass of man-up juice and actually play Doorways: Holy Mountains of Flesh. It's quite an experience.
Initial thoughts
Performance
It performs okay, but not amazingly well. On highest settings it will bring my 970 often down to 40FPS. The game looks pretty much the same on the next setting down, which I recommend playing under for a better experience.
Gameplay
I've only played 31 minutes so far, and wow this game is extremely freaky to play. I have no idea what is going on as I haven't played Doorways: Prelude or Doorways: The Underworld, but you don't actually need to play them. You are gradually fed bits of what's happening, and it's all very weird.
The game is dark, remember to switch on lights to see what the heck you are doing. There's blood, and a lot of weird stuff going on. Even with lights turned on everything is still very dark, and that's with the brightness turned up, so it's the effect they are going for with the atmosphere.
A lot of it is psychological as you get what looks like flashbacks at time which can make you jump, but I have also encountered what I will call "the creature", and I didn't last very long once I did. The creature looks pretty well designed too, and did give me a bit of a fright.
This is probably a good one to livestream sometime, if people would be interested?
Final note:
I'm quite impressed with the atmosphere, and I think horror and adventure fans will quite like it.
About the game
Juan Torres and his family were the target of an uncountable number of rumors and several disappearances that took place in El Chacal, a small village of around 4,800 inhabitants, located in the arid mountainous region of Salta, a province of Argentina.
Among the stories spread around the surrounding villages, legends involving cannibalism, black magic, sects and all kinds of superstitions were heard.
It was also said that Juan Torres was the heir of a large fortune and, somehow, with no claim raised against him, he and his family managed to control the entire town and establish their own law.
The family was made up of Juan, Celia Torres and his only child, Jeronimo.
You can find
Doorways: Holy Mountains of Flesh on Steam
.
Some you may have missed, popular articles from the last month: