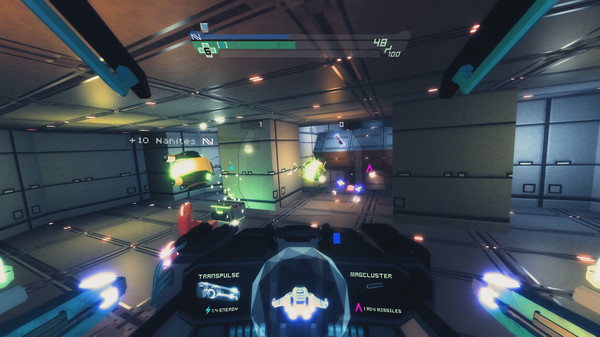 Sublevel Zero has been updated, and it now launches correctly on Linux. It's a good one to try for fans of Descent, and it's rather vibrant looking.
I've only tried it for a short time (about 24 minutes) to make sure it now works properly, and I'm pleased to say that nearly everything now works as expected. It's actually quite fun, but if you're playing it on a gamepad you need to manually select the gamepad input from the options menu.
It has full gamepad support! It's quite hard to get to grips with on the Steam Controller, but also quite fun. It will need quite a bit of tweaking to get the camera control just how you want it. I definitely suggest using the right touchpad as a mouse style camera, too awkward using it as a stick.
Visually, it's actually quite a good looking game, with some glowy-retro visuals. Pleasing on the eyes, but it does have a few glitches on the Linux version with the lighting, nothing major though.
I warn you though, it's a permadeath game, so you only get that one precious life to travel around in. I don't tend to last very long, but I will keep trying to see how far I get.
You can grab Sublevel Zero on
Steam
and
GOG
.
Some you may have missed, popular articles from the last month: