A new issue of The Funding Crowd is available, and we have a bunch of new and exciting hidden gems to cover. There were no biggies this time, but there's a good variation of genres among the gems, and we hope you find something worth backing.


If a Studio Ghibli style parkour game set in a sprawling world full of secrets sounds interesting, you should check out Failsafe. The game is focused on story and exploration, with a lot of thought put into the parkour elements to make sure it's a great gameplay experience, without the more frustrating elements of Mirror's Edge. Failsafe will use a contextual system to enable you to pull off intricate manoeuvres with ease, and will let you immerse yourself in the remains of a mysterious civilization to uncover its secrets.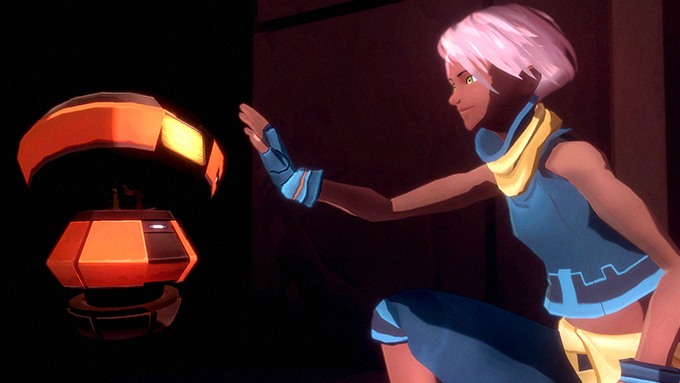 Do you like comics, interactive adventures, RPGs and zombies? If so, consider helping out a self-confessed Linux Freak by backing Z Files: Infection, which slams those elements together to form one stylish-looking game based on the gamebooks by the same name. The game is presented in the style of a comic book with choose-your-own-adventure style choices mixed with turn-based combat. You also get an inventory for carrying vital supplies, and equipment slots to make your character well prepared for combat.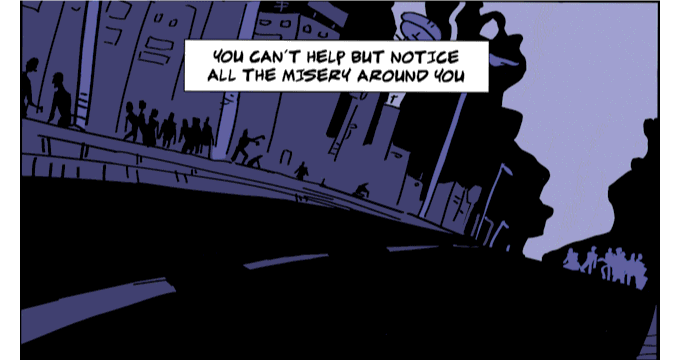 Blacksea Oddyssey is a top-down shoot 'em up with RPG and roguelike elements, where you play as one of several huntsmen gathered in a legendary tournament to show off their prowess in combat. Fight off colossal space creatures with your rune enchanted spear or your harpoon, which enables you to rip enemy creatures apart, limb by limb. Scour the Blacksea for runes and other upgrades, like bombs, potions and force fields. Everything in the game is procedurally generated to make each playthrough different.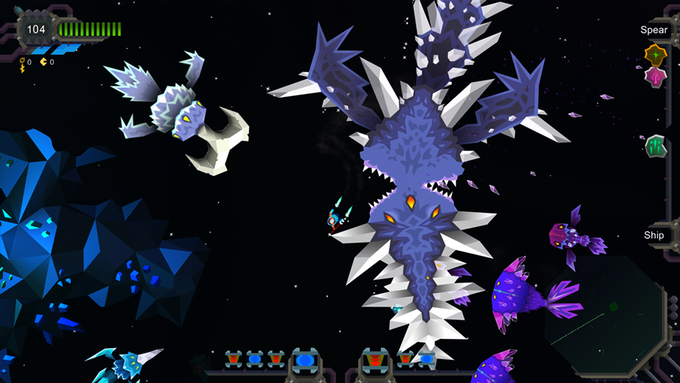 Goal: $5k+/$10k
Time left: 19- days (12 December)
Game pledge: $10
Website(s): Official website
Other: DRM free, Steam, Linux demo (must subscribe to mailing list)

Set out to sea in The Great Whale Road, explore unknown waters and discover trade routes. Manage a ship and handpick your crew from several classes with upgradeable abilities and equipment. Combat is turn-based and will have AI opponents as well as drop-in multiplayer, using cards for characters and weapons and equipment based on actual archeological finds.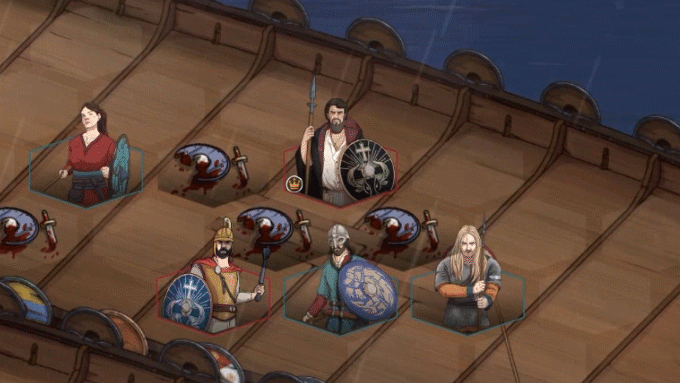 Goal: ~5k €/50k €
Time left: 28- days (20 December)
Game pledge: 12 €
Website(s): Official website
Other: DRM free, Steam

Battlepaths developer Key17 has taken to Kickstarter to fund their top-down shooter Undead Legions - Resurrection. The game will borrow elements from RPGs and tower defense and it looks like absolute mayhem. You can choose between four playable heroes, who all have their unique strenghts and special abilities. Unlock new arenas and gear as you progress and upgrade your magic circles, which offer crucial combat bonuses like life generation and powerful attacks.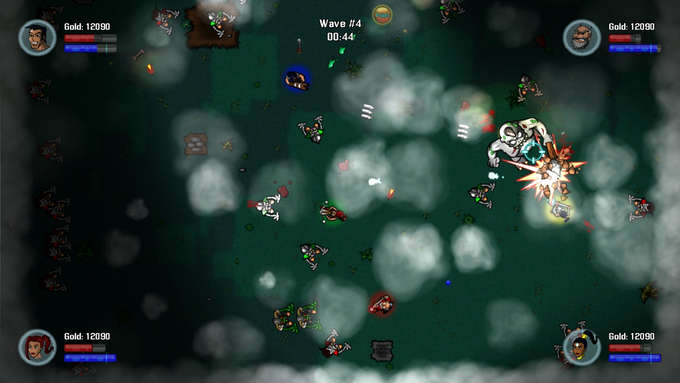 Crypt Underworld has to be the most bizarre game we've covered on The Funding Crowd. It's described as a "first-person hell labyrinth about eating garbage food and finding weird trinkets and exploring vast decaying cityscapes while trying not to vomit constantly". The game is a sequel to Crypt World, which is free and available for Linux. Crypt Underworld boasts "exciting piss-based gameplay" as a main feature, so if that's your thing, go check it out, since you probably won't find many alternatives.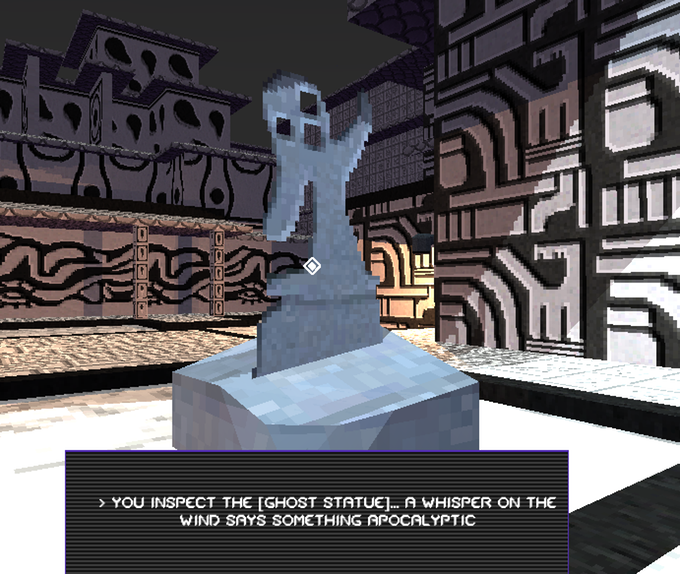 Goal: ~$7k/$10k
Time left: 17- days (10 December)
Game pledge: $10
Website(s): Developer's website (We think.)
Other: DRM free

From Petrichor developer Sundae Month comes Dad Quest—the game where you use your indestructible child as a weapon. The game will be an action platformer with elements of RPGs and procedural generation. Your child act as a boomerang in combat, and once the child has gained enough experience in a certain area, it can be tossed through the corresponding building to unlock a new ability. By beating other dads in battle, Dad can also learn new tricks, which will be helpful both in battle and in reaching new routes and discovering secrets.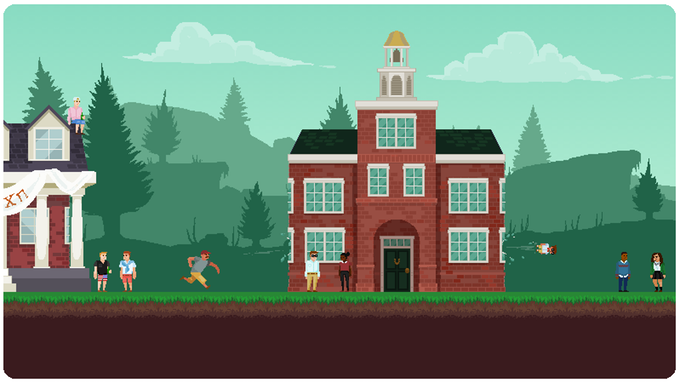 Goal: $6k+/$8k
Time left: 7- days (30 November)
Game pledge: $10
Website(s): Developer's website
Other: DRM free, $15+ demo will be made in Flash

The Losers

Sandbox thriller puzzler Hello, Neighbor! looked like an easy $100k, but ended up falling far short of the mark. The developers feel confident they're on to something though, and in their last update they encourage anyone interested to follow development through social media.

Action RPG Vortex: Tears of the Abyss demonstrated that being a success on Steam Greenlight doesn't necessarily translate into many pledges on Kickstarter, and the campaign never really went anywhere. It's not over yet though, as the developer will keep working on the game, and plan to launch a new campaign in the future.

2D/3D platformer hybrid Super Axe Boy showed promise, but wasn't able to gain nearly enough attention to reach its goal. The creator is determined to see this one through though, and will continue to work on the game and to try building a larger following.

The Winners

There was never any doubt that BATTLETECH would make it, and over forty thousand backers saw to it that the PvP Multiplayer goal was also met by the time the campaign ended.

New backers continued to trickle in for Memoranda, and it ended up with a nice buffer on top of its funding goal.

Self-proclaimed cynical adventure Demetrios had no problem reaching its modest goal, and went on to unlock stretch goals for both Spanish and German translations.

Over two thousand backers made sure the exciting genre blend Wanderer will get made.

Cooperative dungeon crawler The Forgettable Dungeon more than doubled its goal, which means the game will get an open world hub with secrets and Easter eggs.

Vertical roguelike Doko Roko ended well above its target, but didn't climb high enough to reach its first, and only announced, sound design stretch goal.

Indivisible appears to be right on the edge of making a highly ambitious $1.5m goal -- 72% funded after 78% of the campaign time has elapsed. Assuming Lab Zero has a publicity bonanza lined up to boost momentum during the final days of the project, we could easily be looking at a new record for the highest-funded game project on Indiegogo. This would smash the previous record of $820k... which was set by Lab Zero's own earlier campaign for Skullgirls DLC. If you want to give the campaign a boost going into the last week and a half, you can add your support to the fan created Thunderclap campaign which ends soon.

Song of Horror is only at the 46% mark after 56% of the (longish) 43-day campaign has passed, and thus needs to pick up speed to avoid the horror of failure.

Pankapu: The Dreamkeeper has been struggling through slow times lately, but the campaign could easily succeed in the last few days... especially if there happens to be a classic campaign-end spike in momentum. Only time will tell.

Apparently the heroic band of backers of Fighting Fantasy: The Warlock of Firetop Mountain have successfully managed to find the keys to the treasure, because the first four stretch goals are already in the (loot) bag, funding additional adventuring characters and artwork upgrades.

Stash: No Adventurer Left Behind has been guaranteed to make the minimum financial goal since day 1 of the campaign, but FrogDice is still busily trying to find more eager adventurers in these last couple days. More funds for polishing and a bigger community will both go a long way towards helping Stash make a good impression at launch, which can be a make-or-break opportunity for Indie games. Unlike the latest Blizzard expansion, future Stash upgrades are not likely to get much press, but word of mouth can keep Stash growing after a solid launch that brings in a critical mass of players. One good way to help generate word of mouth advertising is to support the Thunderclap campaign which ends in a day.



We missed dragon dating VN Angels with Scaly Wings in our last issue, but the campaign has been doing well without our help, and is well past its 4,000 € goal with 4 days to go. There's a Linux demo available from the campaign page and the full game will be available DRM free and on Steam.

Retro style platformer Alien Dinosaurs still has a way to go, but with almost 400 € in pledges of a 1,000 € and 23 days to go, it looks like a safe bet. This game will also be available both DRM free and on Steam on completion.

Time is running out fast for the colorful dungeon crawler Infinite Adventures, but if you like what you see, pledging will give you updates from the campaign and is often a good way to stay up to date on a project. The has a page on Steam Greenlight, but it doesn't list Linux as a supported platform there.

We didn't spot the Zelda-like adventure game Memories of Aeldaria until recently, and seeing as it's only at $4k of an ambitious $150k, we weren't alone in missing it. This is another game to come out of the Square Enix Collective, but that doesn't appear to have helped much in terms of visibility in this case.

The spiritual successor to Amiga classic Sensible Soccer, Sociable Soccer, is not confirmed for Linux, so don't go pledging yet. They are, however, urging anyone interested in Linux and OS X versions to express their interest on Twitter or Facebook, so if you use social media and are interested in the game, make sure to let them know. There's also a button at the bottom of every Kickstarter campaign that can be used to contact the creator, so that's an alternative for anyone averse to social media.

And with that, we're out of crowdfunding campaigns for this time, and that brings us to our...

Usual plea for help:

Please PM one of the team: (Speedster, flesk and DrMcCoy) if you think you can help or just want to chat about crowdfunding. And of course, remember that you can use the comments, Wiki, or forums to keep us updated on any suggestions that you'd like to see covered.
Some you may have missed, popular articles from the last month: