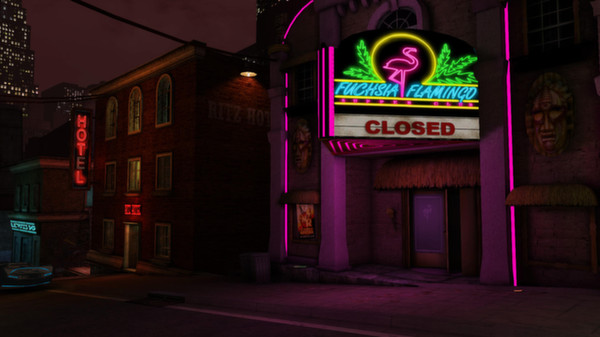 Tesla Effect was a pretty interesting looking game, but sadly the Linux release never happened and not because the developer didn't try. It's yet another case of middleware preventing a Linux version, which is a real shame.
QuoteAs was stated earlier in this thread: the main reason why Linux support is not available (and STILL is not available) is due to the Bink 2 video codec used in the game to decode the Full Motion Video portion. I have it on good authority that the programming and design team worked EXTREMELY hard to try and get RAD Video Tools (the developers of Bink) to work with us on getting Linux support for their codec. But ultimately, the response from them was as follows:

A) They considered Big Finish Games not "big" enough to devote any more time and resources into working out a Linux solution for our game. And...
B) They do not really consider Linux support of their codec a priority, period.

Now, from what I have heard, they have spent a lot of time working directly with Triple A developers to continue to improve and enhance the codec for their needs, and specifically consoles (which is their larger market). This has unfortunately left the indie developers (like Big Finish Games) and those who develop on Unity a bit stranded. This has resulted in many of us heaving to appear to have broken one of our promises, when really, our hand was forced to do so.
A real shame, I hope anyone considering doing a Linux version doesn't go with Bink.
QuoteLet me be clear: Big Finish Games worked tirelessly to get you the game on Linux, and aside from the video Codec, it is a Linux-Ready game. Big Finish Games was basically turned out to the wolves and was left abandoned by RAD Video tools with no way to getting the videos sequences working on Linux machines.
I wish more developers were as honest and open about this as they have now been.
You can see the
full post here
.
Some you may have missed, popular articles from the last month: