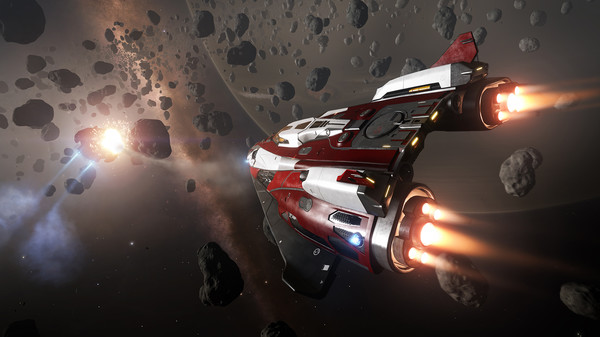 This one is quite vague, but a new job posting may suggest that a Linux port of Elite: Dangerous isn't out of the question.
The job posting
listed here
states this:
QuoteAbility to write platform-independent code for deployment on Windows, Mac OSX, Linux, and current generation consoles.
Usually, I would put this down to servers and not give it another thought. My interest here is specifically about deployment and mentioning Linux along with existing versions. They also have a totally seperate job listing related to Servers, so that has also boosted my interest in this.
Of course, I am speculating here, but it's fun to do now and then about bigger titles. It seems like a rather sought-after title too, with a single SteamOS/Linux post on the Steam forum having 29 pages of people talking about it.
About the game
(Official)
Elite: Dangerous is the definitive massively multiplayer space epic, bringing gaming's original open world adventure to the modern generation with a connected galaxy, evolving narrative and the entirety of the Milky Way re-created at its full galactic proportions.
Starting with only a small starship and a few credits, players do whatever it takes to earn the skill, knowledge, wealth and power to survive in a futuristic cutthroat galaxy and to stand among the ranks of the iconic Elite. In an age of galactic superpowers and interstellar war, every player's story influences the unique connected gaming experience and handcrafted evolving narrative. Governments fall, battles are lost and won, and humanity's frontier is reshaped, all by players' actions.
400 Billion Star Systems. Infinite Freedom. Blaze Your Own Trail.
Some you may have missed, popular articles from the last month: