The sequel to the critic and public-acclaimed Door Kickers moves the action to the Middle East and puts the player in control of military Special Operations Teams fighting an elusive Terrorist Network.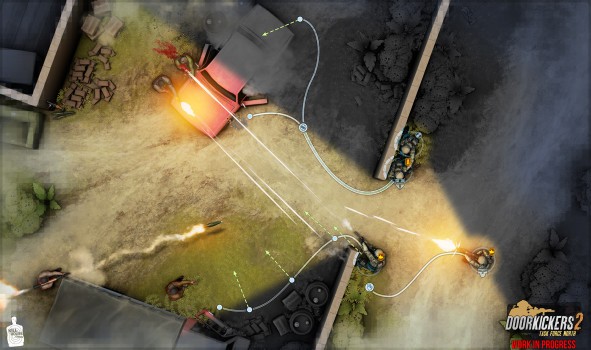 As with the original it will support Linux once again, which is fantastic news as Door Kickers is a really cool game. I'm really happy to see them expand on it, as it could have been so much more which they are now doing!

What's to come
- Choose which unit to deploy for each mission and adjust your tactics accordingly Surgical Operations or Overwhelming Firepower - anything is possible.
- Use Night Vision, Drone reconnaissance and other realistic gadgets
- True freeform tactics taken to the next level: Turn off the lights and hide in the dark. Break windows and jump over ledges.
- Go fast to the target or slow and methodical. And if you make a mistake, adapt and overcome.
- Face new threats such as suicide bombers, booby traps and RPG launchers.
- Use new Tactical Abilities. Group your troopers for easier movement.Establish Rules of Engagement - you name it and … we'll talk :)
- More not yet announced

See the full post on it here. They have more details for you!
Some you may have missed, popular articles from the last month: