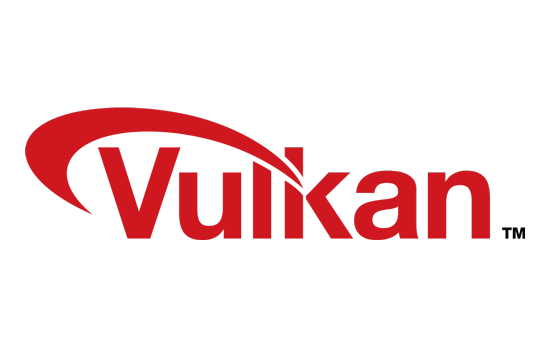 Nvidia are talking about Vulkan a little more now, which is really good to see. Looks like they will have a little bit of support for it on "day-zero" too.
I hope people aren't expecting Vulkan to come along and instantly blow away OpenGL, even Nvidia are now keeping people's expectations in check.
They don't ease you into it, as the blog post is very developer orientated, and not really meant for idiots like me to read over, but it's very interesting anyway.
QuoteNVIDIA believes strongly that Vulkan supplements OpenGL, and that both APIs have their own strengths.

Vulkan's strengths lie in the explicit control and multi-threading capabilities that by design allow us to push more commands to the GPU in less CPU time and have finer-grained cost control. OpenGL, however, continues to provide easier to use access to the hardware. This is especially important for applications that are not CPU-limited. Current NVIDIA technologies such as "bindless", NV_command_list, and the "AZDO" techniques for core OpenGL, can achieve excellent single-thread performance.
I see what they are saying here, but I have yet to see any game developer use AZDO on Linux with OpenGL. In fact, we have seen nothing but game developers complain about OpenGL. For AAA titles, or just heavy titles in general Vulkan sounds like a good fit, but for smaller indie games, OpenGL will probably remain king for being easier to use. That's what I am taking away from this.
QuoteThere is a new level of complexity to Vulkan, that didn't really exist in OpenGL before.
Don't be scared by that quote, as with all new things it will take time to learn.
They are also making the transition to Vulkan easier with stuff like this:
QuoteStarting with a new API can involve a lot of work as common utilities may not yet be available. NVIDIA will therefore provide a few Vulkan extensions from day zero, so that you as developer can enjoy less obstacles on your path to Vulkan. We will support consuming GLSL shader strings directly and not having to use SPIR-V. Furthermore we leverage our industry leading OpenGL driver and allow you to run Vulkan inside an OpenGL context and presenting Vulkan Images within it. This allows you to use your favorite windowing and user-interface libraries and some of our samples will make use of it to compare OpenGL and Vulkan seamlessly.
To be clear, when they say "NVIDIA will therefore provide a few Vulkan extensions from day zero", they are talking specifically about using it inside OpenGL:
@gamingonlinux using Vulkan inside OpenGL and using GLSL directly inside Vulkan are the extensions I meant

— Christoph Kubisch (@pixeljetstream) January 15, 2016
@gamingonlinux So far NVIDIA has a really good track record on providing driver with OpenGL version release, intend to keep it for Vulkan :)

— Christoph Kubisch (@pixeljetstream) January 15, 2016
There's a fair bit more to the post, so I do suggest giving it a look over. Go
read the developer post here
, and get interested.
I am more excited than I have ever been to be a Linux gamer, and I am getting more excited as the days go by. I can't wait to see Vulkan actually be used in a game. It's not going to be a silver bullet though remember, developers still have to learn how to use it and get the best out of it. We could be looking at quite a while before we see the first game with it, and it will probably be Valve with something like Dota 2 which they already had a demo of a while ago with Vulkan.
Some you may have missed, popular articles from the last month: