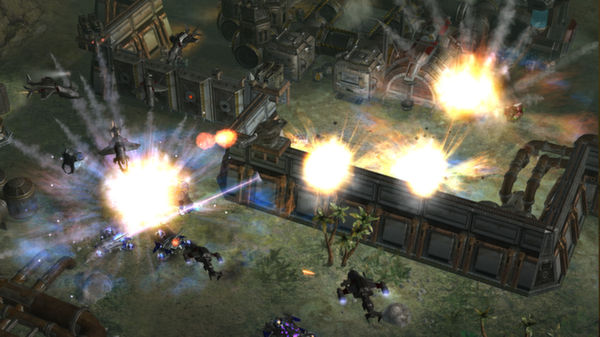 Earth 2160
is a game from quite a few years ago now, but it's a classic strategy game. Looks like someone has begun bringing it over to Linux too.
It popped up on
SteamDB
today:
QuoteChanged Depots
383398/config/oslist: linux
383398/name: Earth 2160 Linux Common
383399/config/language: english
383399/config/oslist: linux
383399/name: Earth 2160 Linux English
In October of 2015 they released a Wine wrapped version for Mac, so it's probable we are getting the same treatment here. Nothing is confirmed though.
About the game
After the destruction of the EARTH in 2150, the leaders of the Eurasian Dynasty escaped on board an evacuation fleet. Now they are fighting for the survival of the human species. Their base is one large building comprising of smaller variable parts. The Lunar Corporation is already on the Red Planet and has to fight to find a new base and home after the destruction of the Earth. LC buildings are built one on top of the other, similar to a skyscraper, but with one big difference - they have the ability to defy all the laws of gravity to move quickly to a new location.
Some you may have missed, popular articles from the last month: