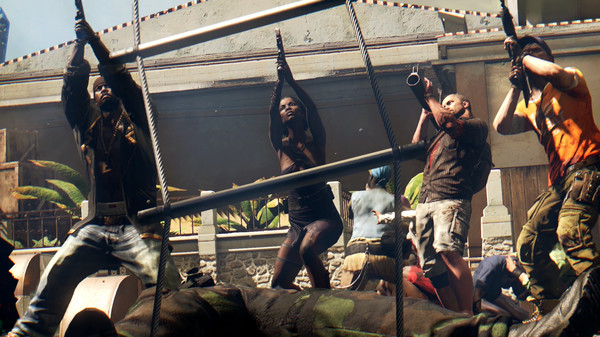 While it doesn't seem Linux/SteamOS is officially supported for
Dead Island Definitive Edition
and
Dead Island Riptide: Definitive Edition
they are both playable.
I tested Dead Island Definitive Edition myself and it does seem to work, but I don't own Dead Island Riptide: Definitive Edition but I have seen reports elsewhere of it working for Linux gamers.
These new editions use the Dying Light engine, so they bring a vast amount of general improvements to all aspects of the game. As you can imagine though, the performance will probably go down quite a bit with all the enhancements.
In Dead Island Definitive Edition the mouse is the menu is incredibly slow, but in the actual game it seems to be fine. Adjusting mouse sensitivity doesn't seem to affect it at all in the menu.
Last we heard from
Deep Silver was that they were not coming to Linux
, so while technically true as it's not officially supported or mentioned anywhere, they are still downloadable and playable.
I do wonder what exactly is going on here. Buy at your own peril, but I do not recommend it as they could be removed at any time, but they could also be announced properly at a later date.
Some you may have missed, popular articles from the last month: