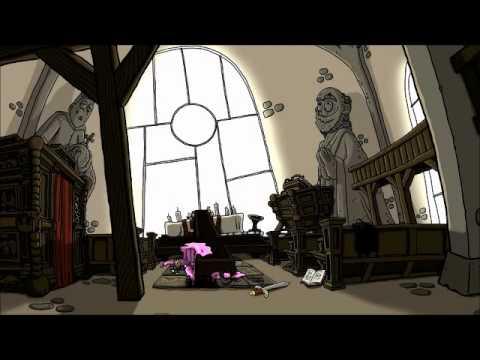 According to
a recent update on Steam
, the sequel to Daedalic Entertainment's award-winning debut game is now available for Linux. The inclusion of a Linux version comes as part of a big update including an engine upgrade and several game tweaks.
I haven't played this game yet, as I've been holding out for a Linux release, so it's great to see Daedalic continue to add Linux support to their back catalogue of popular adventure games. Currently there's no SteamOS icon on the Store page, but the game runs without issues for me.
Hopefully the first game will get a Linux version soon too, as it has been developed with Java and LWJGL, but I was having some issues with getting it to run natively on Linux when I tried to do so before Christmas last year.
If you've been itching to play this game on Linux, you can buy it now from
Steam
.
About the game
(from Steam)
Shy schoolgirl Lilli is having a tough time at the convent. Only her imagination helps her to escape from the strict rule of Mother Superior. But when her best friend Edna disappears under mysterious circumstances, Lilli has to rise above her own and face a tough journey to not only get her friend back but also confront her subconscious fears.
Lilli, a young girl at a convent school, is the main character of Edna & Harvey: Harvey's New Eyes. Apparently the best-behaved little girl in the world, she executes all her tasks diligently, no matter how unfair they may be. Her innocent, imperturbable way of carrying out the orders of others has something both tragic and eerie about it. Any resentment, any childlike disobedience is buried deep beneath a seemingly impenetrable shell of sweetness. But how long until this shell will fissure?
And where do the friendly little Censor-Gnomes come from that paint over anything upsetting in Lilli's vicinity with a pleasant pink color? Are those potato-shaped fellows real or just a product of her subconscious?
All things considered, it seems merely a matter of time until Lilli is going to crack up.
Key Features:
Unique cartoon graphics, completely drawn by hand in 2D and implemented in Full-HD
Classic point-and-click adventure gameplay like in the good old days
Bizarre characters and wacky humor – a hilarious gaming experience
Extraordinary game with challenging puzzles, hours of dialogue and 53 locations
Nominated for "Game of the Year" at German Computer Games Awards 2012. Winner of "Youth Game of the Year" at German Computer Games Awards 2012 as well as winner of "Best Youth Game", "Best Art Design" and "Best Story" at the German Game Developer Awards 2011
From the creators of the award winning games "The Whispered World" and "Deponia"
Some you may have missed, popular articles from the last month: