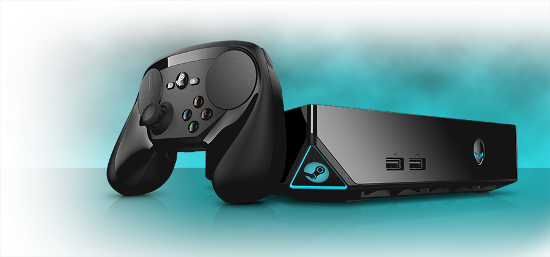 According to
PCWorld
who spoke with Chris Sutphen, the senior marketing manager at Alienware, Dell are pushing out two new Steam Machine models.
QuoteA new Alienware Steam Machine priced at $749 will have the Intel quad-core Core i5 chip based on the Skylake architecture, Nvidia's GTX 960 GPU, 8GB of DDR4 memory, a 500GB hard drive and 802.11ac Wi-Fi.

For more horsepower, a $899 Steam Machine will be loaded with a Skylake-based Intel Core i7 chip, an Nvidia GTX 960 GPU, 8GB DDR4 DRAM, a 1TB hard drive and 802.11ac Wi-Fi.
The original cheaper Steam Machine will continue to be sold too.
I see this as a good sign, a sign of Dell's faith in the platform. Also, they wouldn't be introducing new models if the original didn't sell enough to be worth continuing to the point of adding more models. You could argue the opposite though, if it didn't sell enough they are trying higher models to see if people bite.
Another interesting quote from the article is this Alienware's Chris:
QuoteWe expect the SteamOS catalog to strengthen at the end of year
Going to be a fun year.
Some you may have missed, popular articles from the last month: