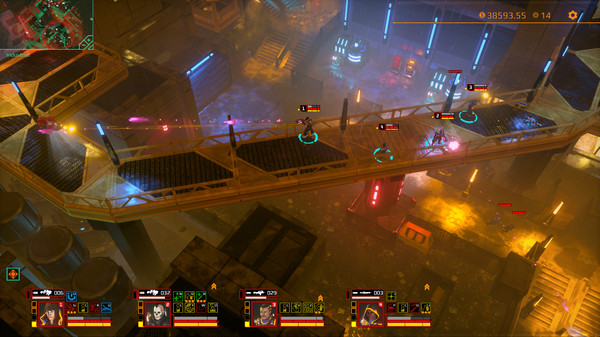 The very cool cyberpunk strategy game
Satellite Reign
now has a co-op mode named Uplink you can opt into and play with your friends.
It's cross-platform with Windows, Mac and Linux too, so you can play with anyone.
It does have bugs, like the possibility for all but the host to have a frozen world as you don't get data and they are trying to iron that out right now.
You can opt into the beta by selecting the co-op beta from Steam's beta dropdown list for Satellite Reign.
I haven't been able to play any games to test it out myself yet, as each time I try they are all password protected.
About the game
Satellite Reign is a real-time, class-based strategy game, set in an open-world cyberpunk city. You command a group of 4 agents through rain-soaked, neon-lit streets, where the law is the will of mega-corporations. Use your agents to sneak, shoot, steal, and sabotage your way up the corporate ladder, and take control of the most powerful monopoly of all time.
Each of your agents can be tailored toward your favoured play-style, while still maintaining their own unique specialisations. Shape your team into an offensive war machine, or an elite covert spec-ops outfit, and take the open-world city as your own.
Some you may have missed, popular articles from the last month: