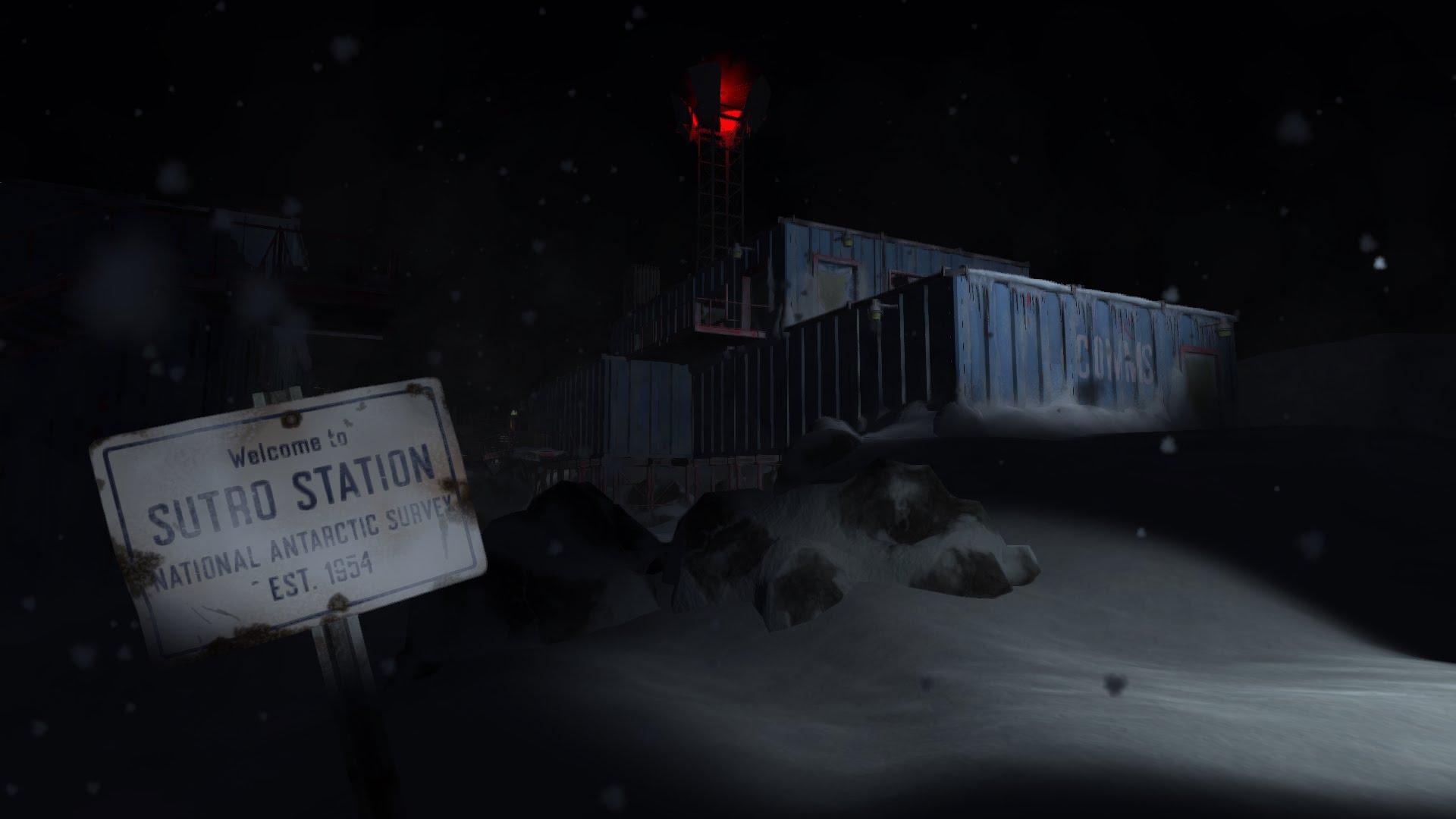 Near Death
is an interesting attempt at a survival game that doesn't class itself as one. After your plane crash-lands in Antarctica, you find yourself stranded and alone at an abandoned research facility in the midst of a deadly blizzard.
Note: Key provided by developer.
I love the mystery of the intro, as you hear you're going down, but instead of an intro video it's a voice-over as it shows you statistics like the temperature and wind chill. It was a very cool way to do it, to get you thinking right away.
It actually reminds me of The Long Dark quite a bit, similar sort of icy setting and the need to stay warm. This, however, is a finished game and not Early Access like TLD is.
The developers claim it doesn't fall into any definable genre, but I disagree. It firmly feels like a mix between an adventure game and a survival game. Survival due to battling the elements and adventure since it seems to have a story behind it and you have objectives.
I really like how the game is relying on audio cues to know when to warm up, instead of some UI thermostat for your character she starts making chilly noises. This is the type of game that actually makes me feel cold playing it, I actually had the shivers a few times when my character did as the atmosphere is very well crafted.
The ambient music is pretty incredible to listen to too, very impressed. Gives the game a fantastic immersive feel to it, without the audio getting in the way of the overall experience. Perfectly compliments the gameplay.
Performance wise, on my 980ti I haven't had a problem. Seems to be a mostly solid 60FPS with no option to turn VSYNC off, I say mostly as it has drops to 56FPS at times. That's one thing the game is lacking, it has no real graphical options.
It works fine with dual monitors too, starts on the correct monitor and doesn't give me some funky resolution. That's always fantastic to see working correctly.
Will give it some more detailed thoughts in future when I have been able to put more time into it. Liking it so far!
You can find
Near Death on Steam
.
Some you may have missed, popular articles from the last month: