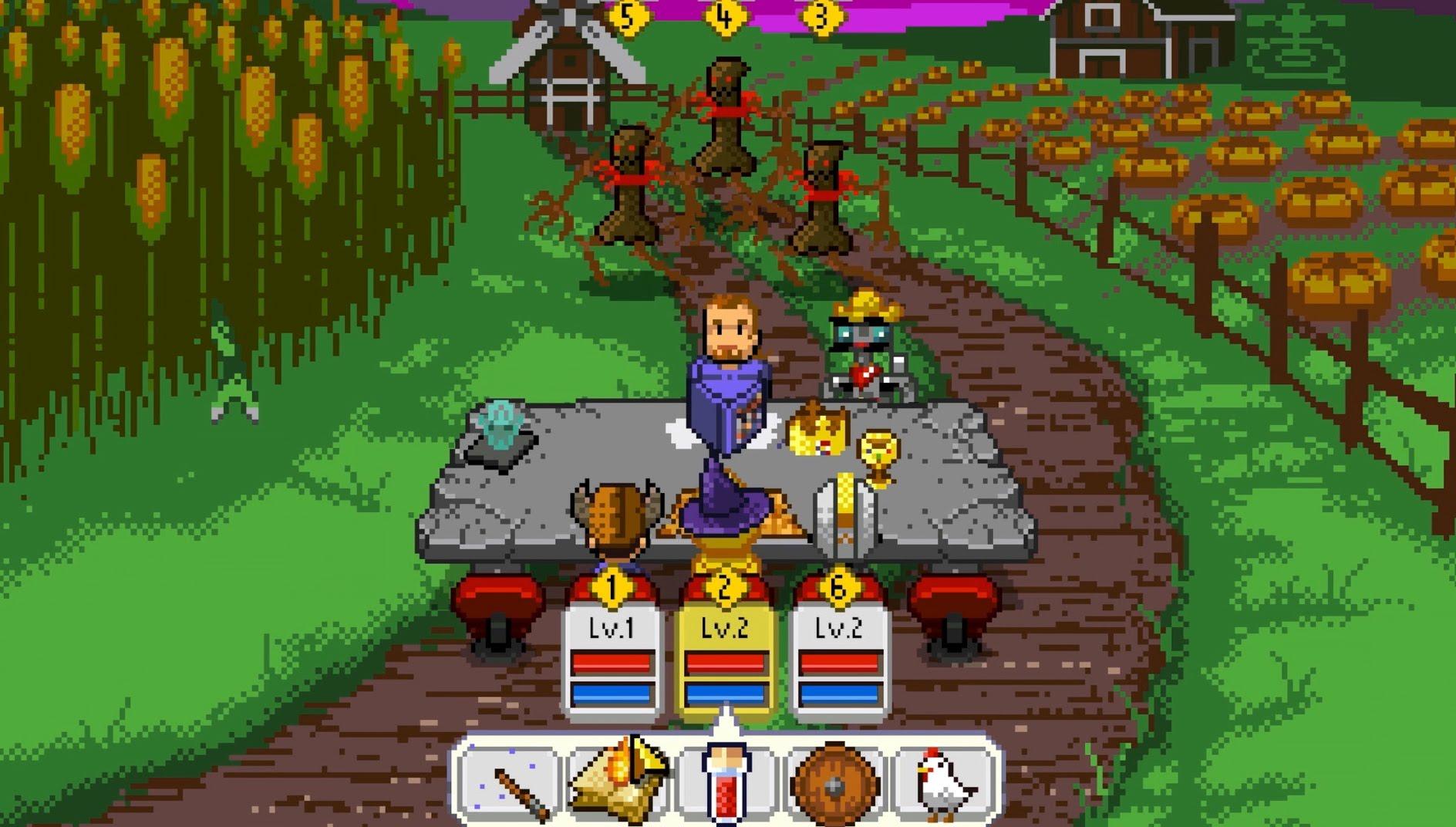 Good news GOG fans,
Knights of Pen & Paper +1 Edition is now officially available on GOG
with Linux support right away.
It's 32bit only, so as per usual for GOG it needs these additional libs to be installed:
Quotelibc6:i386 libasound2:i386 libasound2-data:i386 libasound2-plugins:i386 libstdc++6:i386 libx11-6:i386 libxau6:i386 libxcb1:i386 libxcursor1:i386 libxdmcp6:i386 libxext6:i386 libxfixes3:i386 libxinerama1:i386 libxrandr2:i386 libxrender1:i386 libglu1:i386
It's good to see GOG continue to boost up their Linux compatible library.
About the game
Set out on a grand adventure in this turn-based, retro style, pixel-art RPG, inspired by the great titles of the 90's. Take on the roles of in-game players taking on the roles of their characters in a traditional pen and paper RPG session in the ultimate meta roleplaying experience.
As both the playing characters AND the game master, players can choose which battles to fight. Put together a bunch of monsters to make for a challenging fight and your efforts will be equally rewarded!
Choose from multiple classes, such as knights and mages, pick your characters to control those classes, like grandma or kid brother, and take on loads of quests, monsters, items and equipment littered throughout Knights of Pen & Paper +1 Edition. Blacksmiths, enchanters, mining, gathering, hidden treasures and a whole lot more await, giving players a lot of room to personalize their gameplay experience.
Don't wait any longer, the Pen & Paper world needs you!
Find
Knights of Pen & Paper +1 Edition on GOG
now.
Some you may have missed, popular articles from the last month: