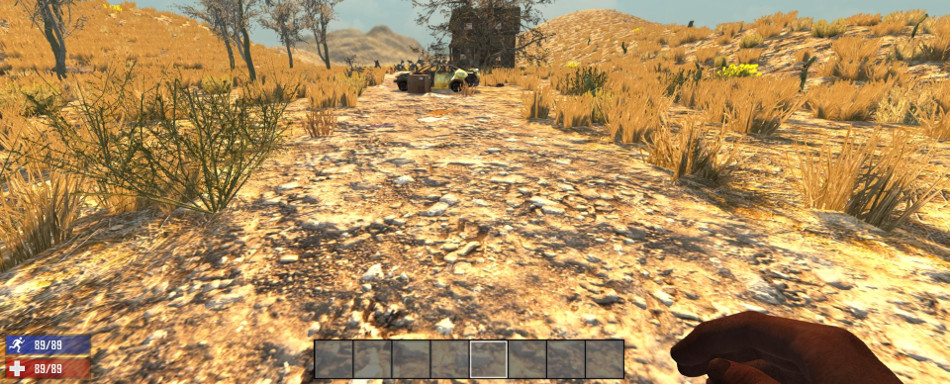 7 Days to Die [
Official Site
,
Steam
,
Humble Store
] is the Kickstarted zombie survival game from The Fun Pimps, colourful history between me and them aside, the game has come a long way. This major update has done a lot for it.
For Linux gamers, this brand new update will fix some graphical issues that has plagued the game on Linux for some time now. We can also now disable EAC (EasyAntiCheat).
I was one of the original Kickstarter backers for the game, and I've repeatedly tried to get over my own annoyance at the developers for their previous attitudes towards me and the rather long delay the Linux version had. I think I have finally done this, I checked the game out today and I finally feel like I might be able to actually play it.
The tutorial the game has now certainly helped me get into it, as the game does have a bit of a learning curve to it.
I'm still not sure if I will end up liking the game, but at least now it's properly playable on Linux once again. Hopefully they won't break it
again
any time soon. I lasted about 10 minutes before getting eaten, so I guess I have some learning to do here.
New stuff
:
- New Distant Terrain feature renders terrain over 1 kilometer away.
- Almost 2 square kilometers of new explorable space has been unlocked
- New highly embellished height map with huge mountains in every biome
- New giant desert canyon
- Over 23 new locations have been added to Game most in both Navezgane and Random Gen
- NPC traders
- Vending machines
- Improved farming and new crops
- Zombies loot has been massively improved
- New Zombie behaviours
- New languages: Spanish, French and German
- Lots more
See the
full release notes here
.
As far as Early Access games go, they have impressed me a little bit with just how much content they have been able to put in, especially in this massive update.
It's still not the best looking game, a fair amount of it is quite ugly, so I hope they do a graphics pass on the texturing in an update soon.
Some you may have missed, popular articles from the last month: