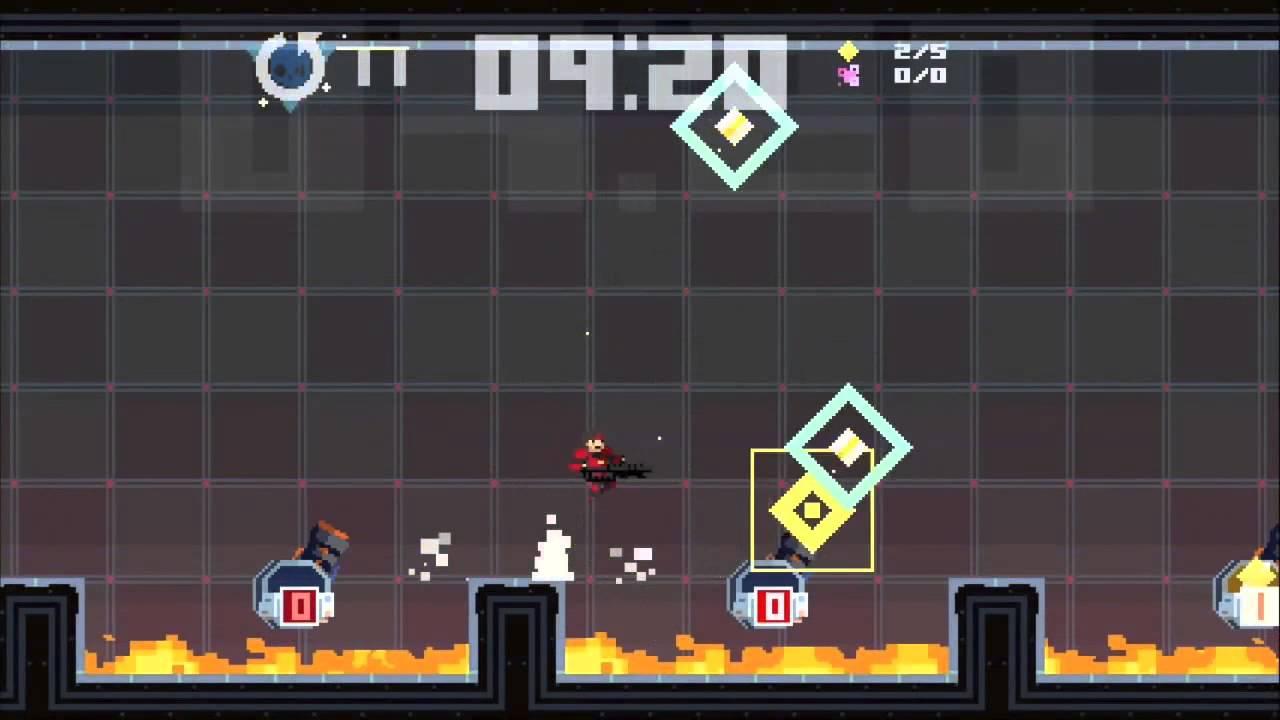 Super Time Force Ultra [
GOG
,
Steam
] was recently ported to Linux thanks to Aaron from Knockout Games, now I've had a chance to check out this action platformer I've given it a few thoughts.
Disclosure: Key provided by
GOG
.
While action platformers aren't usually my favourite genre, Super Time Force Ultra is actually really damn good, good enough to keep me playing it for a number of hours. While it has a lot of action, it also has elements of a puzzle game due to needing to rewind time at specific points to overcome obstacles. It's an interesting blend that's for sure.
I wasn't a massive fan of the intro, as it's overly cheesy and lasted a little bit too long for my tastes to even get to the tutorial, but once you get past that and the tutorial this game is quite intense. The tutorial was actually quite interesting too, as it teaches you the basics and gives you a few challenges before getting into the main game.
The idea of being able to repeatedly rewind time, collect your previous self as a power-up and continue on is actually rather well executed. Die, rewind, save yourself and blow stuff up. It's a simple idea done in a few other games, but in Super Time Force Ultra it's seamless, easy to do (while being challenging to keep up with your past self) and damn fun.
Seeing a ton of your past selves running around as you warp back yet again to save them never gets old.
The game can get frustrating though, and you will be dying rather a lot. You need to be careful each time you rewind to kill the right enemy, not only that, but you have a limited set of rewinds too.
It's all about time management, you need to remember and watch what your previous self has done to not get in their way. All while still trying to progress a little further in each level after every rewind.
You have a few different characters to choose from, each with their own unique weapons and abilities, picking the right person for the right time rewind is crucial.
I also find it amusing you can shorten the game to "STFU".
I think it's well worth checking out if you like action platformers with time travelling puzzle elements to it.
Some you may have missed, popular articles from the last month: