Cyber Chicken is probably one of the silliest action platformers I've heard about for a while and it arrives on Steam for Linux on November 21st. It doesn't seem to have an official site, but it does have an
IndieDB page
.
Check out the trailer: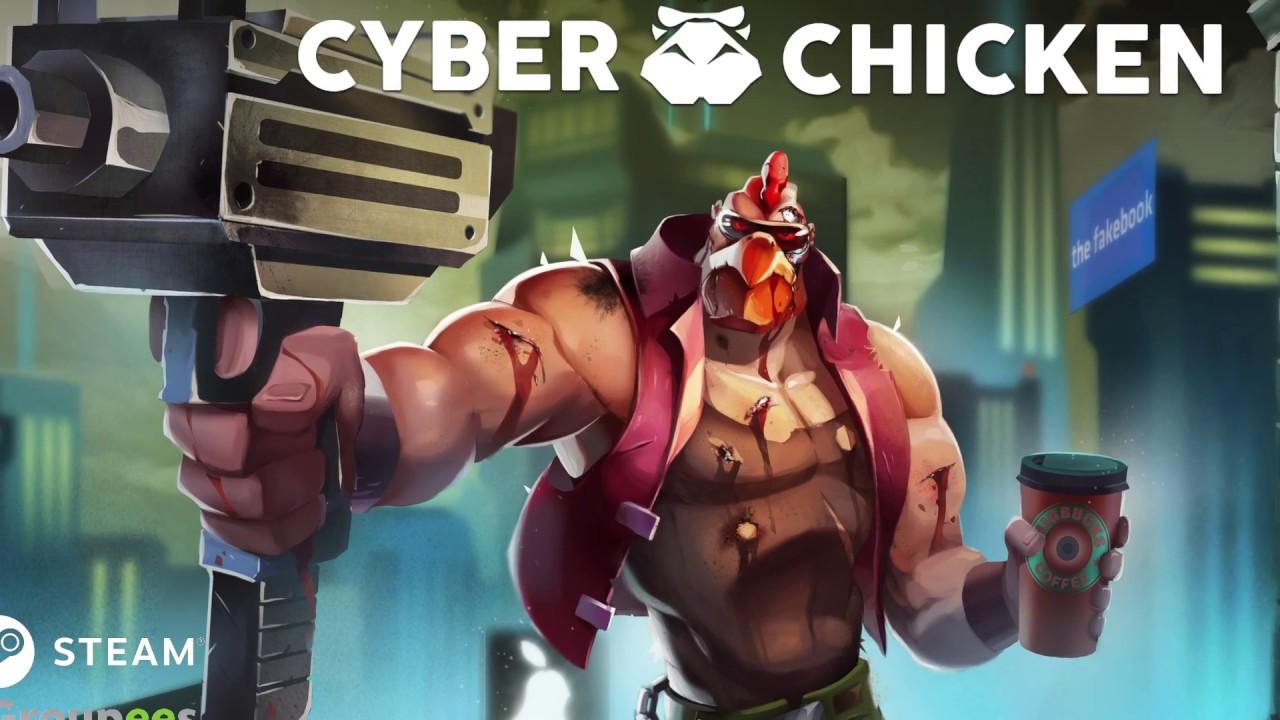 I'm really not sure what to make of it, the movement and combat looks like you float around in low gravity.
I've been offered a Steam key for review, so I'm waiting to hear back. I hope it's better than the movement style looks. It could end up actually being quite fun, so I will wait and see for myself.
From the press release:
About the game
Published by Groupees Interactive and developed by indie studio WHOA!, Cyber Chicken is a 2.5D side-scrolling action adventure platformer set in a dystopian New York City of the future. Play as the ferocious Cyber Chicken, a military-grade cyber-organism facing a cyberpunk revolt in this balls-to-the-wall homage to '80s action heroes.
The Fakebook, Big Bucks Coffee, and intergalactic leader GW have played you for a fool. They had you wasting your time chasing after scrawny cyberpunks instead of the real villains. It's time to take these corporate giants down ... one bullet at a time.
Equip a Magnum 357,000, Napalm Flamethrower, Sawed-Off Howitzer, Thermonuclear Dual Uzis, and more to deal some real damage to the enemy. You can also upgrade your weapons and platforming abilities at Big Bucks vending machines -- but avoid going into debt: If you owe money (and fail to pay on time), the nastiest corporate accountant known to man ("The Collector") will track you, kill you -- then steal all of your hard earned upgrades!
Ready to finally find out why the (cyber) chicken crossed the road? :)
Features
* Terminate enemies with Cyber Chicken's multi-weapon arsenal and skill set with over 45 upgrades.
* Double-jump, dash, ground-stomp and wall-jump your way through more than 13 levels in a semi-open world -- upgrading to unlock new areas.
* Buy using credit at Big Bucks Vending machines -- but make sure to pay back your debts in time ... or face the wrath of "The Collector"! (Get defeated, and he will repossess upgrades to repay your debt.)
* Enjoy a fully voice acted cast and soundtrack featuring 40 original tracks.
* Comic book-style, story-driven gameplay with lots of comedic moments to balance the mayhem.
* Custom keybindings with support for mouse and keyboard or controller.
Some you may have missed, popular articles from the last month: