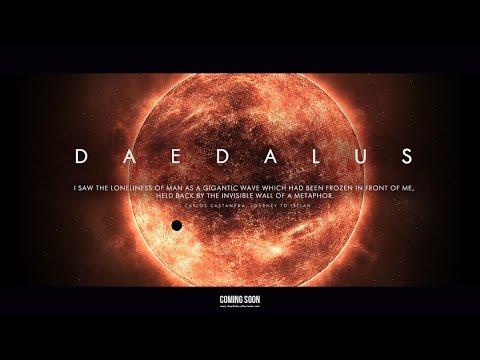 Daedalus [
Kickstarter
] is yet another space sci-fi game on Kickstarter that promises Linux support. The developer told me that Linux is for sure a release platform.
It's a nice trailer that caught my eye, but I need to see something properly in-game for me to be personally interested in it.
Their goal is $55,492 and right now they only have $4,804 pledged, but they do have 29 days still to go. It's possibly they could hit it, but they will need a surge in pledges to hit it. I think showing more of the game would really help them here, there just isn't enough to go on for me personally.
If funded, they are aiming to release the first episode in September 2017.
Now, onto why it's a bit iffy: It's from the same developer as "After Reset RPG", an Early Access game that supports Linux. A small studio who haven't finished their first game (and it doesn't have the best reviews) is on Kickstarter for another game. Something about this doesn't sit right with me and does not give me confidence.
About the game
Daedalus – is a thriller hard sci-fi adventure video game. You play an astronaut aboard the Daedalus Space Station, a man plagued by prophetic nightmares of death and destruction. You tell yourself they are only dreams, but after the first crewmate dies… what will you tell yourself then?
The game takes place in the hard sci-fi After Reset™ universe. In the 22nd century, several years before the "Reset" (a thermonuclear apocalypse that nearly ended human civilization), the crew aboard the Daedalus Space Station is eager to return home from a yearlong orbital exploration of Venus and Sun. Only thirty days remain until the next crew rotation, but Matt Cramer, an astronaut from the crew, begins to has unnatural dreams full of horrors that are about to become a reality.
Some you may have missed, popular articles from the last month: