Another interview! This time with the Creative Director on The Station [
Official Site
,
Kickstarter
,
Greenlight
], a very promising looking first-person sci-fi story exploration game that is currently on Kickstarter.
If you need a reminder, check out some gameplay: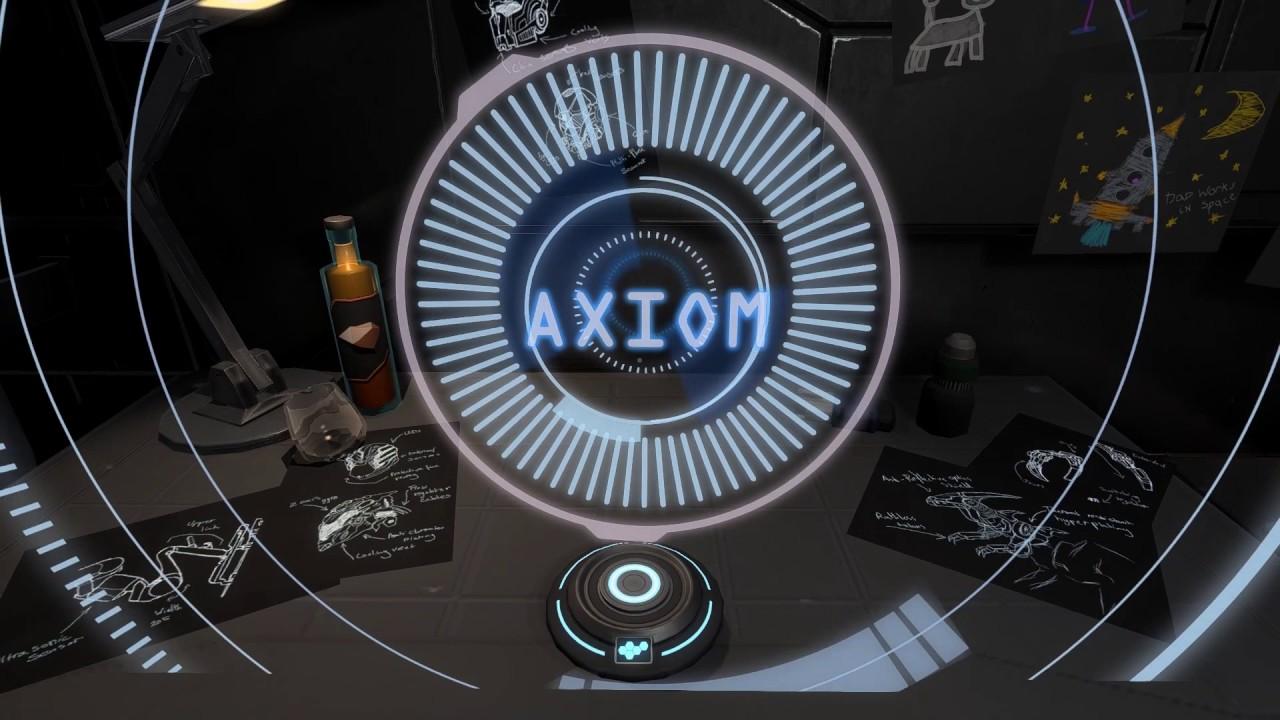 Q: First of all, could you please introduce yourself?
Hello! My name is Kevin Harwood, I'm the Creative Director on The Station.
Q: You've shown off some of the environment in trailers, but will players face any real danger, as that isn't mentioned?
Great question! We've been really careful in how we've designed our gameplay. You are onboard this space station trying to uncover what has taken place and you won't be alone, but there won't be death state or failure. You're definitely going to be feeling anxiety and fear onboard, but no you won't be able to die. During the design process, we found that having a death state took away from the game experience – when players are trying to avoid something and constantly playing hide and seek, it doesn't let you engage with the intricate story at the level we're going to need you to. Think of Alien Isolation – it was one of our favorite games to study and half way through the game we turned to each other and said "Does anyone know what we're actually doing right now other than avoiding the Alien?"
Q: Will the game be a mostly solo experience, or will you encounter other people still alive?
Such a good question! There are three crew members onboard there's a rich storyline of what they have gone through. As the player's storyline intersects with the crew's story, you will come into contact with other crew members but we can't say more than that.
Q: An alien civil war sounds pretty exciting, can we expect to see much of it? Or is it more about piecing the story together?
This is one of the core themes of our game so yes! Imagine trying to study the behaviour of an alien race in a state as complex as war! The crew onboard are all focused on studying this alien civilization so their research will be focused on trying to make sense of what they're seeing below them. Players will find a variety of research content that the crew observed and we're going to interact with a wide spectrum on the nature of the alien civilization.
Q: What makes The Station unique compared to other sci-fi games?
Sci-fi seems to be stuck in a weird rut where there's two main avenues for story.
- Gritty industrial dystopias with water and food shortages and mega corps running everything with a focus on the struggle of characters rising above it all to "take down the man". Or,
- Ultra-modern white smooth-surfaced utopias where some new idea of concept has changed everything (robots do all our work and now we're just bored, we can connect to a virtual world and live digitally, etc...)
Honestly, when we were doing research, it felt like every game fell into these two buckets – but sci-fi is meant to be more than that! Instead, we want to deny both of these tropes and build a story around characters you can relate to while focusing on an idea or concept just sucks you in. I've always seen sci-fi as a place where we build worlds to explore ideas - so the idea of studying an alien civilization from a position of superiority let's us touch on themes we've never explored in gaming! The idea of imperialism/colonialism, stewardship, surveillance, moral law – all things we're struggling to talk about and understand in society today – are subject to exploration through The Station.
Anytime I would read about a new culture or tribe of people who hadn't been exposed to the civilized world I was beyond fascinated! What would happen once we finally contact them and shift their entire paradigm of reality? I still find myself waking up and racing to my computer to write new ideas and concepts related to this. The Station's story has sucked our team in for about 2 and a half years now - we could work on this for a lifetime and still on scratch all the beautiful themes and ideas that need to be told.
Q: How have you found Unity's support for building games for Linux? How's the Linux version looking right now?
Unity is fairly decent for Linux support. It's obviously more challenging to setup than Mac, but the performance in Windows is basically matched in Linux. We'd still like to see a few things changed in Unity for Linux for sure but having worked on numerous engines, we can't complain with it's currently setup.
Q: Can we expect a day-1 Linux release?
That is our plan! Our massive QA and playtesting sprint is just a few short months away so as long as we don't find any roadblocks we'll be in good shape.
Q: Do you have an expected release date?
As perfectionists, we're looking at making sure the game is in a state that will exceed your expectations so we're looking at Summer 2017, but will never hardline a date. Right now we're on track and ahead of schedule.
Q: Will you be going straight to a full release, or will you look to use Early Access to help polish it?
Absolutely no desire for Early Access. We are looking to create a premium title and respect those who have identified our team as qualified to hit a high benchmark quality. We understand EA can help a ton of titles, but we will be releasing only once it's 100% polished.
Q: Have you come to a decision on how much the game will cost when finished?
Thankfully, we have no publisher and are in a position to make the decision ourselves. This might sound bizarre, but we're in this for the long run and huge profits aren't our objective so we're looking to go as low as our revenue model will support – a few of the distributors have advised us to raise our costs, but we want to release at $20.
I would like to thank Kevin for his time in answers my burning questions. The Station sure does look exciting and I am hoping it reaches the Kickstarter goal.
You can help it by funding the
Kickstarter
if you really like it, or voting for it on Steam
Greenlight
.
Some you may have missed, popular articles from the last month: