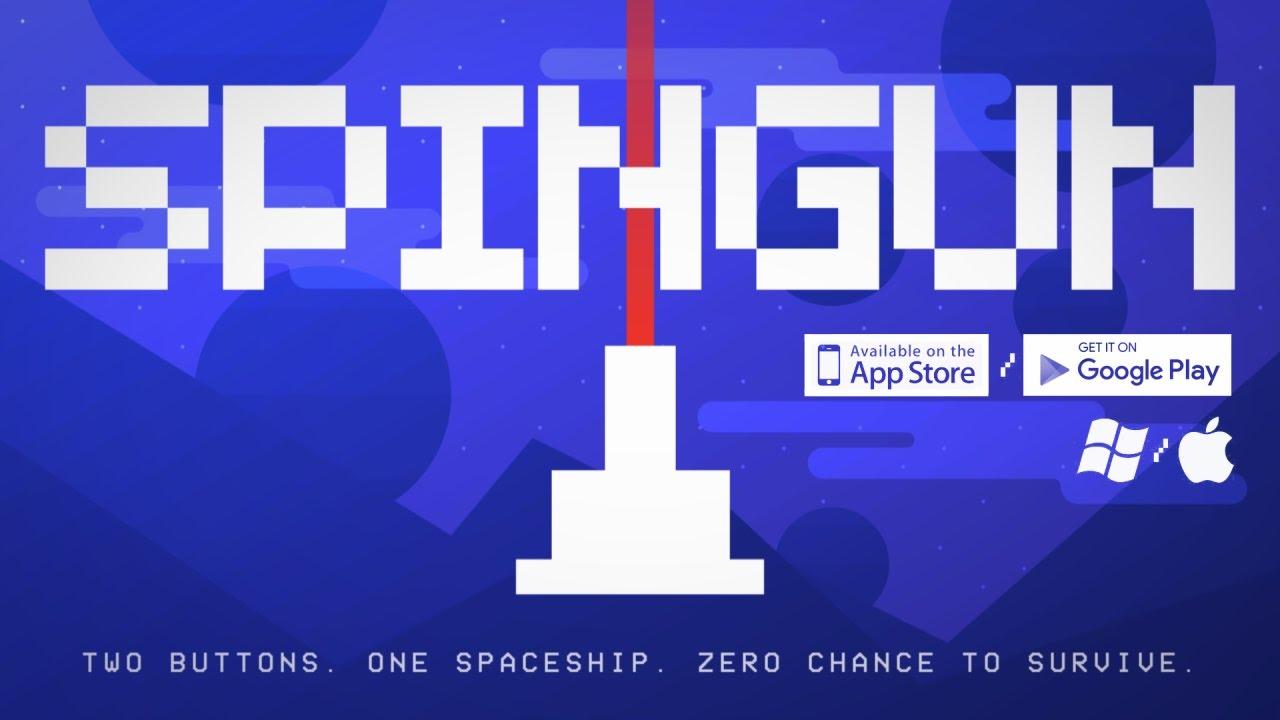 I don't often play many smaller arcade titles, but SPINGUN [
Steam
,
Official Site
] has genuinely surprised me with the interesting control scheme and how fun it actually is.
Note: Key provided by the developer.
It's incredibly cheap with a price tag of only £1.59, which is a damn bargain for such an interesting idea.
The first time I played it, I was laughing away at how difficult I was finding it. It's the kind of difficulty that's amusing, as it I thought to myself "how hard can two buttons be?" laughing it off like it would be nothing. The truth is it's actually quite hard, but brilliant.
I have quickly started to get to grips with it, with me repeatedly beating my previous time.
While it does have simple visuals, it makes good use of them with the effects in play. You have multiple enemy types with different behaviours, different weapon pick-ups and so on. Some of the weapons need you to close in to the enemy due to their short range, which can be rather tricky to pull off.
I dare you to try and beat my score, I have managed just over a minute (1:13.40 to be exact)! Yes, a whole minute. It may not sound like much, but number one on the high-score table is only around five minutes long.
It has a few different game modes like endless play, different zones and boss fights. All quite difficult to get good times in.
It works perfectly every time with my two monitors and also works great with the Steam Controller.
A properly good little arcade game, with plenty of replay value.
About the game
Goliath is attacking your planet, but you've heroically stayed behind with your ship so your family can evacuate. SPIN and GUN your way to victory.
Fly and steer with either single button, or press both buttons at once to fire your ship's powerful blaster gun. Grab powerups to launch missiles, plasma balls, and flames at your foes. Blast em to bits quick to repair your ship. How long can you fight them off?
Some you may have missed, popular articles from the last month: