I've given Evolvation [Steam] for a little spin, but right now it's still in development and it has issues to be aware of.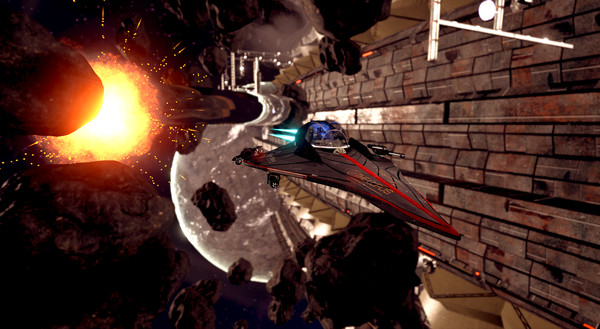 It has the same problem a lot of online indie games have: no one is playing it. The all-time peak users online was 112 people. In the last 24 hours a pitiful 5 people was the peak users online which shows how dead it is.

As for other issues: When it asked me to pick a control configuration, I clicked an option and the screen just wouldn't go away. I had to restart the game to get rid of it. It also gave me a black screen when I tried to do the AI tutorial mission.

The game is in Early Access, so I will let them off the hook for not having a fully populated and polished game right now.

The main issue is that we have more and more of these space arena games coming along and none of them really have any players, so I don't really see this one being any different.

It's not doing anything massively different to hook people in and it's not the best looking as well. It has nice shots on Steam, sure, but those are really good shots compared to how the Linux version looks and feels.

Unless it gains a bunch of people regularly playing online, I wouldn't bother with it right now.
Some you may have missed, popular articles from the last month: