Maia [
Steam
,
itch.io
,
Official Site
], the colony building simulation from Simon Roth has a huge update which includes Lava and colonist relationships. It's sounding more and more like a heavily simulated version of 'the sims in space'.
You can see the full changelog for the new version
here
. There's also a brand new video to show it of: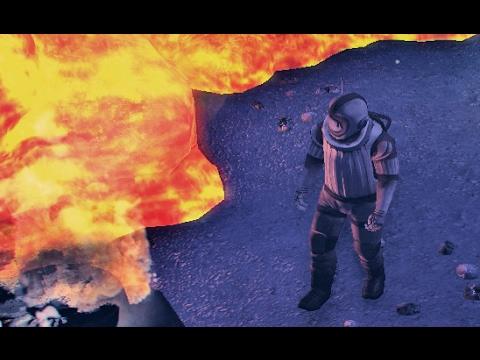 I have a real love/hate relationship with the game, as I adore the setting and the visuals, but it has always needed a lot of polishing. I've now played through some more with the new version and here are my thoughts.
The first issue I encountered is part of the problems I have with the UI of the game, which is that too much is hidden away from you. I accidentally right clicked on the initial storage area that I was given and it just instantly removed it with no confirmation dialogue, no waiting for it to be removed, it was just gone. That should be something that needs addressing urgently.
Leading into my note about the game feeling like things are hidden away, is the fact that building items doesn't tell you how many building materials it requires. A really basic thing, but just telling you it requires "building materials" is quite unhelpful I feel.
I also think the massive cursor really needs to be made smaller, as it feels like it just gets in the way. Either a smaller cursor, or the option to resize it. The cursor is bigger than all the buttons you interact with, which really make it feel silly.
Something that also bugs me, is that you don't have the ability to build simple walls. I did some mining and ended up exposing my base to the outside, but to plug the gap I could either build doors or entire rooms, but no walls. Due to the fact that the outside was now directly next to my base, the options to build kept switching between base items and outside items, making plugged said gap quite frustrating to do. I was in real trouble due to this too, since my colonists were dying due to being exposed and setting a priority build order on the airlock I wanted to plug the gap didn't help them get it done: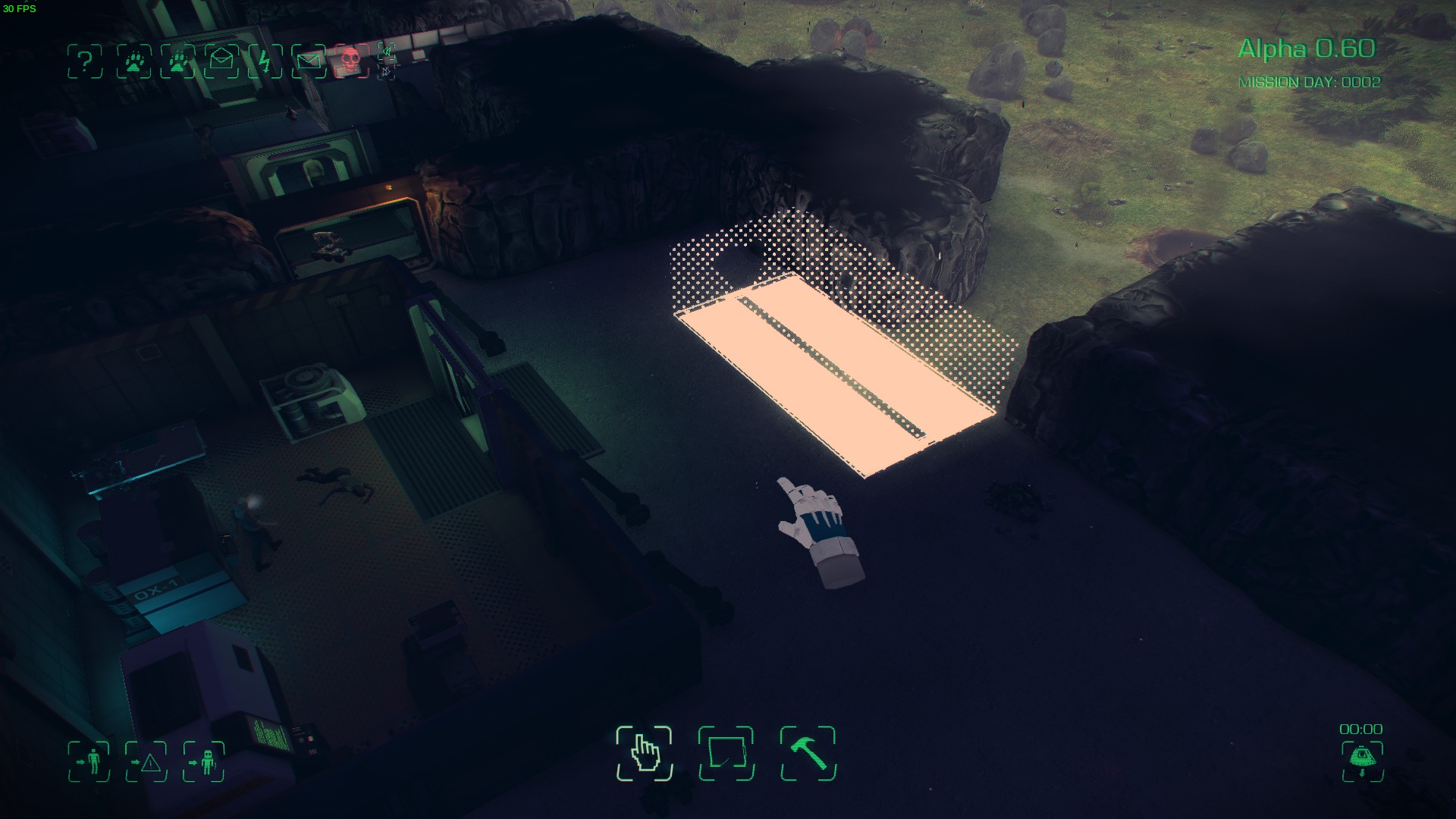 The ability to force my colonists into some sort of emergency procedure, requiring them to wear their spacesuits inside for a while would have probably saved them all. I mean, that's what they would likely do in real life.
Something I had been asking for months was the ability to zoom out further, which the developer has added in and that one thing has changed my experience for the better. In such a building game, it's quite essential to be able to zoom out more to get a better look at things. I think it still needs to allow you to zoom out further, but it is at least workable now.
The AI for colonists has massively improved, I didn't have any trouble with them standing around doing nothing, which was a constant problem in previous versions. It seems Simon has made a real polishing attempt on their AI and it really shows. I would still like more options when it comes to colonists directly, being able to tell them where to go and what to do as it would be extremely helpful. If I want them to stockpile a bunch of resources for some quick expansion, it would be nice to be able to tell them to do that, for example.
My game ended with laving pouring out of a wall:
Then shortly after the game froze-up on me and quit to the desktop.
I think the lava feature is cool and it does look great, but unless there's a way to actually counter it, then I feel it could end up causing a lot of frustration. I imagine this is what a "bulkhead door" is for, but being able to place down some basic walls to contain it would also be ideal.
Sadly, it's still not the most polished experience with too much hidden away from you, not enough options and it's sadly not as stable as I was hoping. Still, it's in Early Access and it is progressing reasonably nicely and I do enjoy watching the game evolve.
The developer has set the 1.0 release for the end of May, which is not a lot of time. I look forward to seeing what they are able to achieve in this time.
Some you may have missed, popular articles from the last month: