Beat Cop [
Steam
,
Official Site
,
Humble Store
,
GOG
], a retro styled adventure game taking inspiration from old cop shows has arrived on Linux, but is it as good as it looks?
Note
: Buying it on Humble Store seems like the best option, since you get a DRM free build plus and Steam key.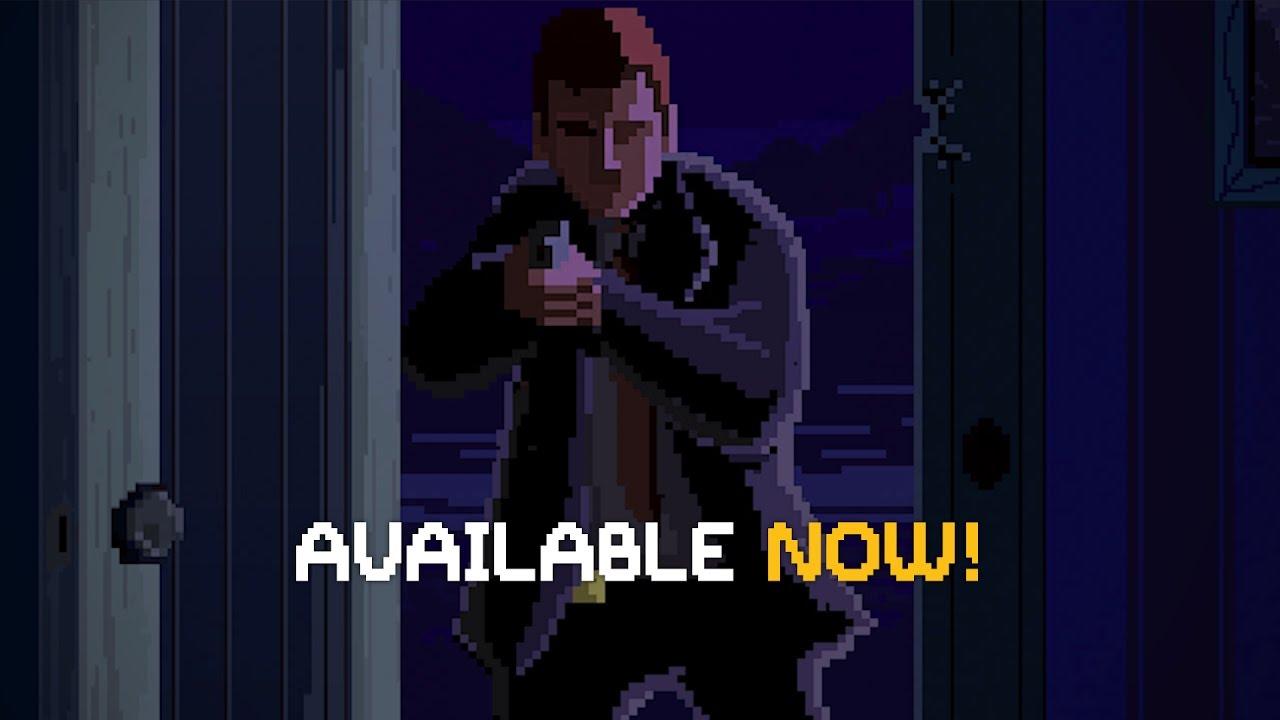 Disclosure: Key provided by Evolve PR.
First of all, I adore their little brief at the start of the game, talking about what inspired them to make it and telling you, the player, to take it easy. Something about it seemed really sweet.
My first foray into life as a cop ended rather shortly, with the game telling me "15 minutes later" that never happened. The game completely froze up solid on me, which was a damn shame as I was enjoying the intro section of it. It's a
known issue
that has since been patched. As far as first impressions go, it wasn't exactly a good start.
Once that issue was out of the way, the game suddenly comes alive, for a short time anyway. The city feels busy, it looks busy and there's tons to see. Cats will stroll along the pavement (that's the sidewalk to you Yankees), seagulls are flying around bombing poop around and drug dealers and hookers can be found around the corner and in alleyways. Atmosphere wise, it absolutely nails it down to every detail it could have possibly done with the visual style it has. Sadly, the rest of the game falls short in just about every way.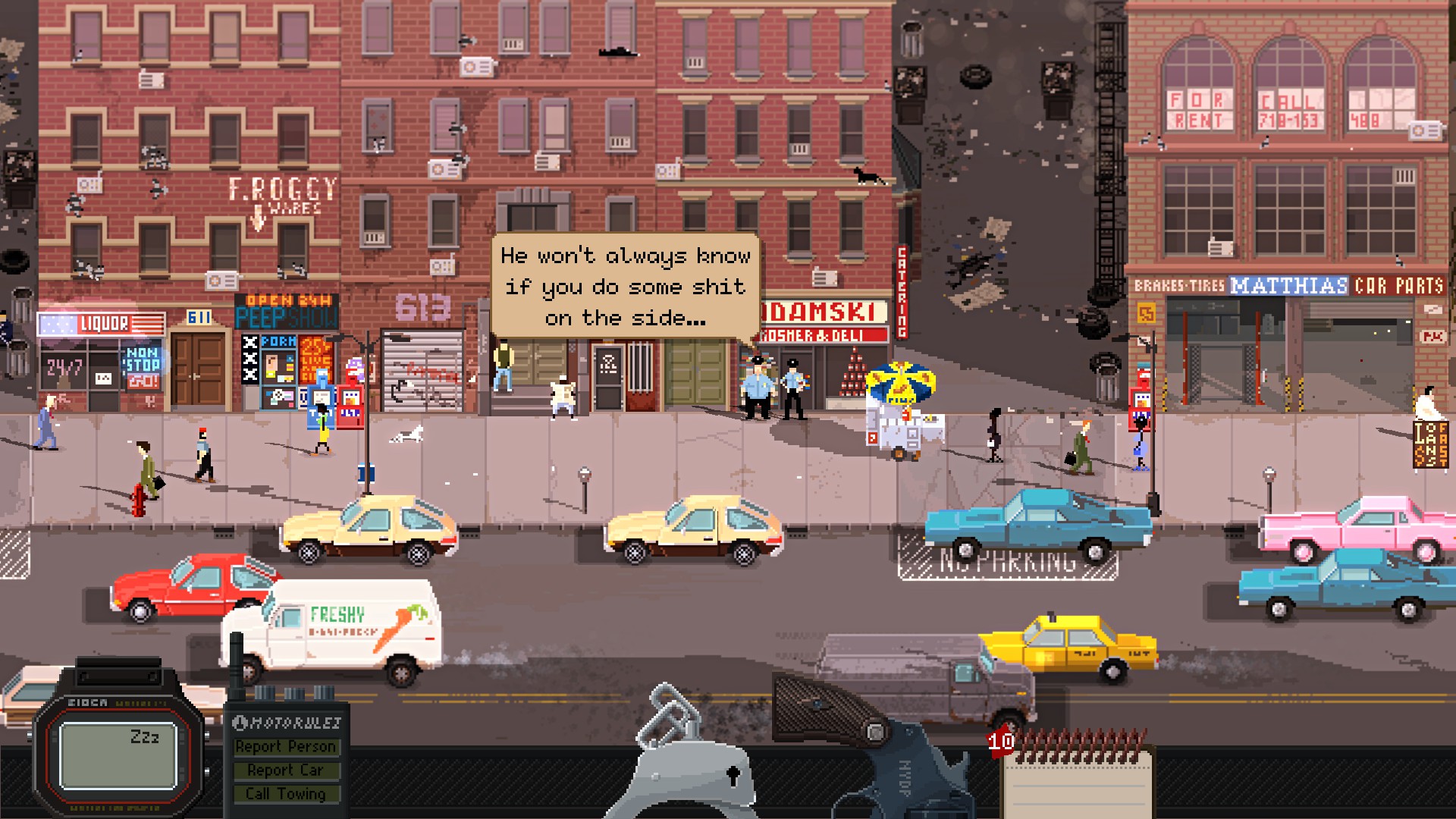 It has swearing, controversial slang words used towards particular races like "darkies" (their words, not mine) and more. There's a German drug store owner who will be sure to ovver zee latest drugs, and no those aren't spelling errors, it rips on the way Germans speak English too. It feels over the top with an attempt to be authentic to the time period, but it just becomes irritating to read it constantly.
It's a game about running the streets, dealing with parking tickets, getting tow trucks, chasing down robbers and all the usual things you would expect to do as a cop. The problem is — it's really damn dull. You start off with glee and wonder expecting something amazing and initially it does feel good, but the longer you put into it, the more dull and tedious it becomes.
I miss hotkeys, dragging the mouse from one end of the screen to the other constantly to click on your pad or whatever along the bottom bar gets a little annoying.
The pacing of the game is more than a little off, as you get given a list of places to visit and introduce yourself, but I finished them quickly. The game didn't seem to account for that and I was left walking left and right for a good 10 minutes before I was able to move on. It's sad, because the next scene was awesome, but I still felt a bit annoyed by the game leaving me to wait around. There's many timing issues in the game, with a lot never really matching up to what you're doing.
I've written many parking tickets, found a cat, taken bribes and I've done plenty more dirty deeds. I am the definition of a dirty cop! It has a lot going on, but put together nothing is really all that exciting.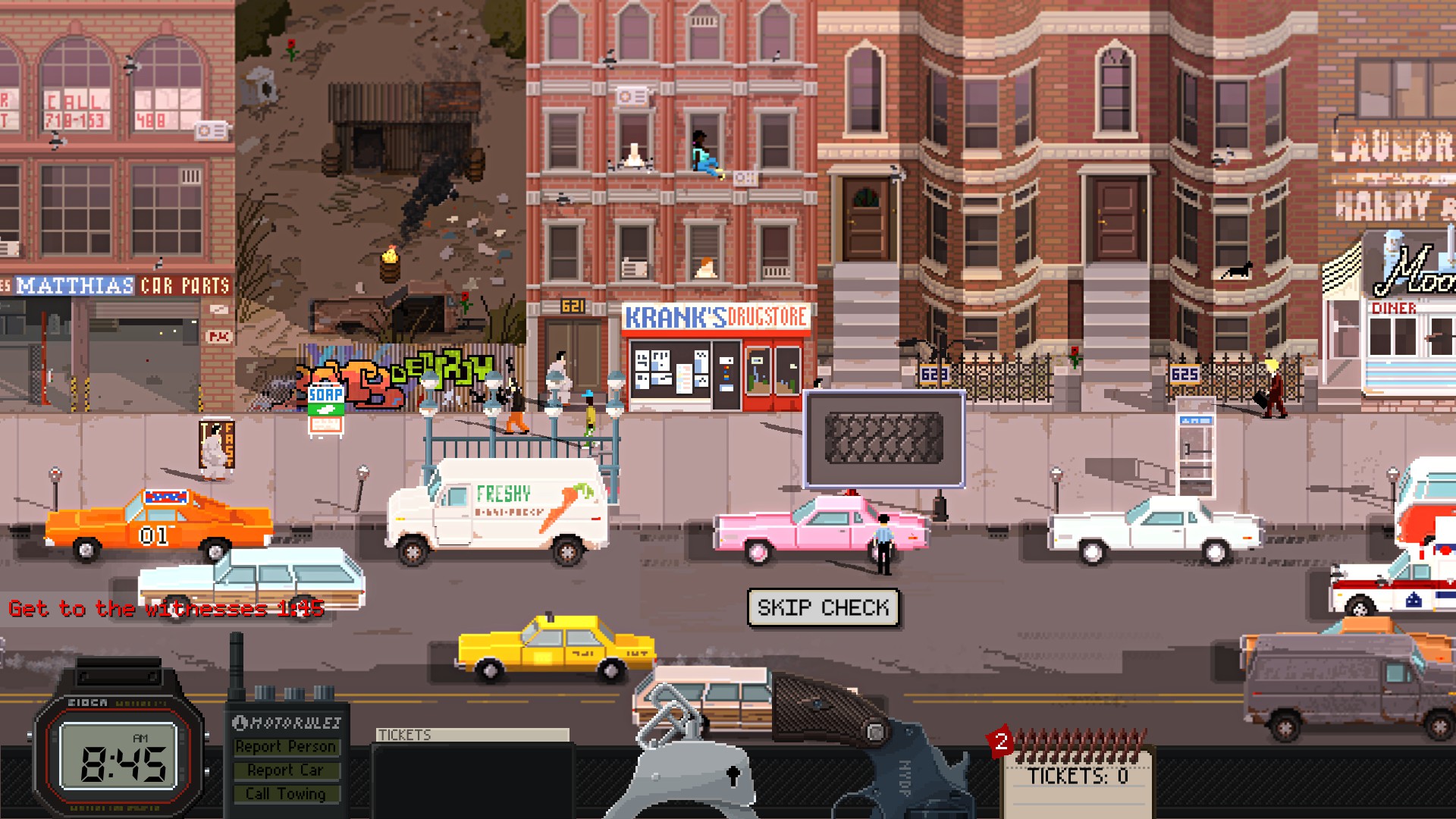 Writing tickets is something you're forced to do with a daily quota, but doing them is tedious. Click the car, click the ticket, click in three places, done. That's it, but repeat that plenty of times every day in the game and you see where I'm going I'm sure. The only saving grace for that feature is sometimes you get offered a bribe, taking it gives you more money, but not taking it can ruin your reputation with ordinary people. Tickets get even more tedious once you have to check tyres and lights and my patience wore pretty thin quickly watching my character constantly look at each tyre or light on vehicles to make the damned quota. It started to feel like work and it wasn't relaxing at all.
There's a number of other issues too: I swear every time I want to go into a shop a damn speech bubble comes up stopping me being able to click on it, people's shadows seem to go on top of speech bubbles and I've seen parked cars magically drive through other cars instead of pulling out and driving away.
Some of the missions you're given by central are broken too. I had to tow a car blocking a fire hydrant, but it refused to let me and no option came up. Then the driver got back and pulled away. I failed that mission as the timer kept going even though I couldn't tow it and he drove off anyway unblocking it. There's quite a few missions like that where timing is key and they are just utterly broken.
To top it all off, it has per-day saves. You cannot save in the middle of a day, so I lost a good amount of progress thanks to a crap save system. I
hate
checkpoint-only saves, especially in games that requires constant monotonous tasks to get through them. I was right at the end of a day to reach one of those glorious save points when I had to let someone out of a freezer. I went into the shop and...crash to desktop. Great, another entire day lost.
It's essentially a side-scrolling time-management game with a story that unfolds far too slowly. Interesting in small parts, particularly the drip-fed story elements, but overall most of it is a meaningless constant clicking affair where you're constantly being interrupted. It looks fantastic, but it's a dull and repetitive game that doesn't really give you much fun.
Some you may have missed, popular articles from the last month: