Looks like the Wine developers consider the Multi-threaded command stream for Direct3D good enough now, as it's in
Wine 2.6
.
For those that don't know what the 'Multi-threaded command stream' is or does, it should hopefully allow better performance in certain games ran through Wine on Linux.
Wine 2.6 highlights:
Multi-threaded command stream in Direct3D.
More Shader Model 5 instructions.
More support for 3D textures.
Better font transformations in DirectWrite.
They fixed 25 bugs in this release which includes fixing issues in games like Neverwinter Online, Rogue Operatives, The Solus Project and more.
They also included a fix that multiple games and applications needed, to quote the release log:
QuoteMultiple games need msvcr110.dll.?_Id@_CurrentScheduler@details@Concurrency@@SAIXZ (World of Tanks v0.9.15, Bethesda.net Launcher, Train Fever)
Pretty great release, congratulations to the Wine developers for their constant effort.
If you want to enable CSMT (Multi-threaded command stream), you need to do it via regedit, so launch it with Wine first:
wine regedit
Then scroll through to Direct3D like so: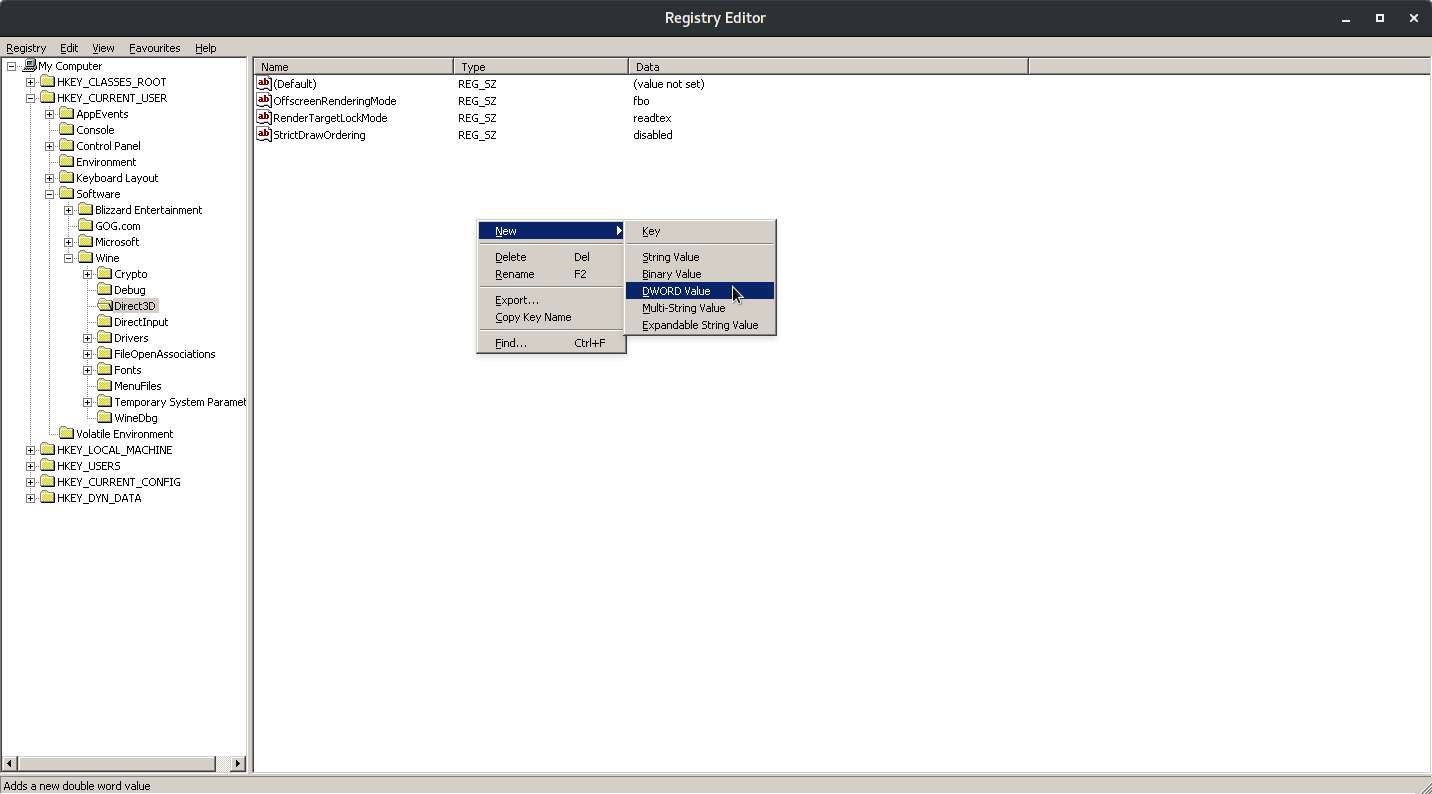 Then, you need to rename it to "csmt" and make sure the value is set to 1.
Some you may have missed, popular articles from the last month: