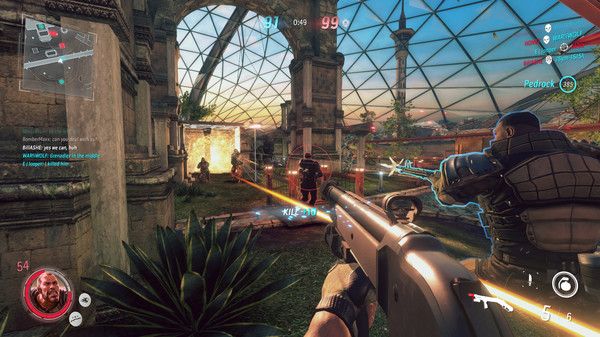 Ballistic Overkill [
Steam
], one of my favourite FPS games and one we host
three servers
for is due a huge update tomorrow! It will get early Vulkan support and much more!
You will be able to set what graphics API you want by command line options, like "-force-vulkan" and "-force-glcore". With the ability to see in-game which API is actually running. This sounds great, it already performed really well, but now it might run even smoother.
They added in more AA customization, so you can now pick from FXAA, MSAA 2X-8X and also MSAA + FXAA at the various levels of MSAA.
They are also changing up how actually joining games works. You will be able to see who in your friends list is playing and join the server they are on. One of my personal requests is also being added, which is a queue to join a game, so no longer do you sit refreshing madly to try to join a server your friends are on.
Another of my personally requested features was admin commands, which they will be doing. They are adding in kick, ban and a player priority list for you to customize.
On top of all that, they will also be balancing a few classes and fixing bugs. See the full patch notes
here
.
This cements Ballistic Overkill even more into my top FPS list on Linux, fantastic. They respond well to feedback and constantly update the game with decent features.
Some you may have missed, popular articles from the last month: