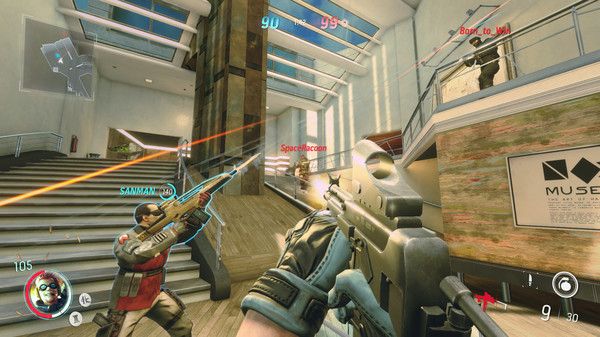 Ballistic Overkill [
Steam
] has been updated again to fix some of the major issues. Linux will still require a workaround for the black screen issue (a Unity bug), but it's easy to do.
Due to an issue they had to revert everyone's loadouts, so be sure to re-do them in the soldiers section. Progression isn't affected, just class loadouts. Sadly, this introduced a new bug where loadouts don't save between game loads.
Info
: a workaround for the black-screen issue, simply add this to the Steam launch options:
-screen-fullscreen 0
Or, if you want the Vulkan version, simply add this as well:
-force-vulkan
This patch removes outlines from team mates, instead they now have arrows. It's a performance fix, since they don't need to render all the characters movements now, which makes perfect sense.
Probably one of the nicest changes, is that our in-game settings are
finally
stored locally, properly. They won't keep wiping our settings on every update now.
They also fixed some major issues with the spectator mode and the queue system, making it a much smoother experience getting into games once again.
As a reminder: We host three Ballistic Overkill servers and we play every Monday evening around 19:30 UTC, which we livestream on
Twitch
.
Some you may have missed, popular articles from the last month: