Jelly in the sky [
Steam
] is an amusing looking physics powered 2d artillery game and the developer is looking to bring it to Linux.
Check out some gameplay (terrible music, but the game looks awesome):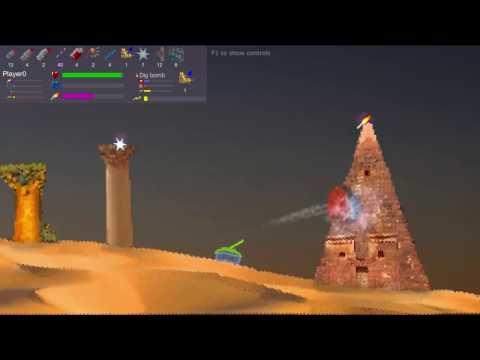 On the Steam forum the developer said this:
QuoteThe game is created in Unity, so I could build for Linux if I had a machine with Linux as OS, but I don't have one currently.

I do plan to release for Linux and Mac, but most probably after the game is finished and release as a completed project.

I'll try to find someone who could build a Linux version for me, so I could publish it, just to test if this works.

I'll announce it here on forums when Linux build will be available for download.
If anyone has Unity experience, it might be an idea to reach out if you fancy seeing this game on Linux. Certainly looks like it could be damn fun.
About the game
QuoteThis is an innovative, physically realistic 2d artillery game. A crazy experiment, ended up as a game. The whole game world - is a physics simulation! But on a deeper level than you ever seen in games. There's no sprites, no constantly shaped physical blocks. Everything is made of dynamically and realistically permutating matter.

Tens of thousands of tiny interacting particles form this dynamic matter, which is being simulated in real time. Everything in the game is made of this matter, no excuses: ground, player characters, enemies, projectiles, bonuses. And everything can be blown up in a realistic way.
Some you may have missed, popular articles from the last month: