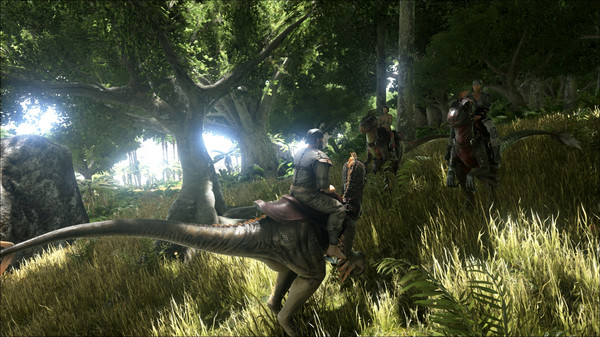 The developers behind ARK: Survival Evolved [
Steam
] have decided to
delay the official release
until the end of August.
Studio WildcardLet's address the mammoth in the room. Official Release. As of today, ARK has completed its Gold Master and certification for retail release. This process took a little longer than expected and as a result, our release date has been pushed back to August the 29th. We're deeply apologetic for those who were negatively affected by the delay; it sucks, it wasn't what we had wanted, nor planned but where we currently stand. We wanted to address this sooner but did not want to make any statements until we were completely sure of what was going to happen.
They claim they will use this extra time to put the PC and multiplayer versions of the game at a higher priority, now the console versions are ready to ship. They will further development of the new Ragnarok map and put more focus into the PC version performance. They claim they have optimizations done on console they can port over to the PC version and fixing some gameplay issues.
We've decided, for now, to continue hosting
our ARK server
. I will be waiting to see how the release goes and if they do improve the Linux version or not. If the situation doesn't improve ~2 months after release, we may look to stop it. It only has 2-3 people regularly playing on it, so it's quite an expense just for that. For now though, it's staying put. Our Rust server on the other hand, has people constantly on it!
Some you may have missed, popular articles from the last month: