River City Ransom: Underground [
GOG
] released for Linux originally in February, sadly the developer said they would send over a review key and never did. Now it's available on
GOG
so I've had a chance to take a look.
Note
:
GOG
themselves provided me with the key.
I held off on actually covering this when GOG sent it over last month, with all the drama surrounding Alex Mauer and the game getting taken off Steam. I didn't want to cover a game that would quickly vanish from GOG too. Now the game is back up on Steam and it seems there's no issue with it on GOG. I won't comment much on it, other than whoever Alex Mauer is, they seem to have gone on a vendetta against a few developers.
To make something clear before we start: GOG Galaxy is still not available on Linux, so the GOG version does not have online multiplayer on Linux. Below the system requirements it specifically notes Galaxy is required for online play. Every time I ask GOG for information about Galaxy, I come up against a brick wall.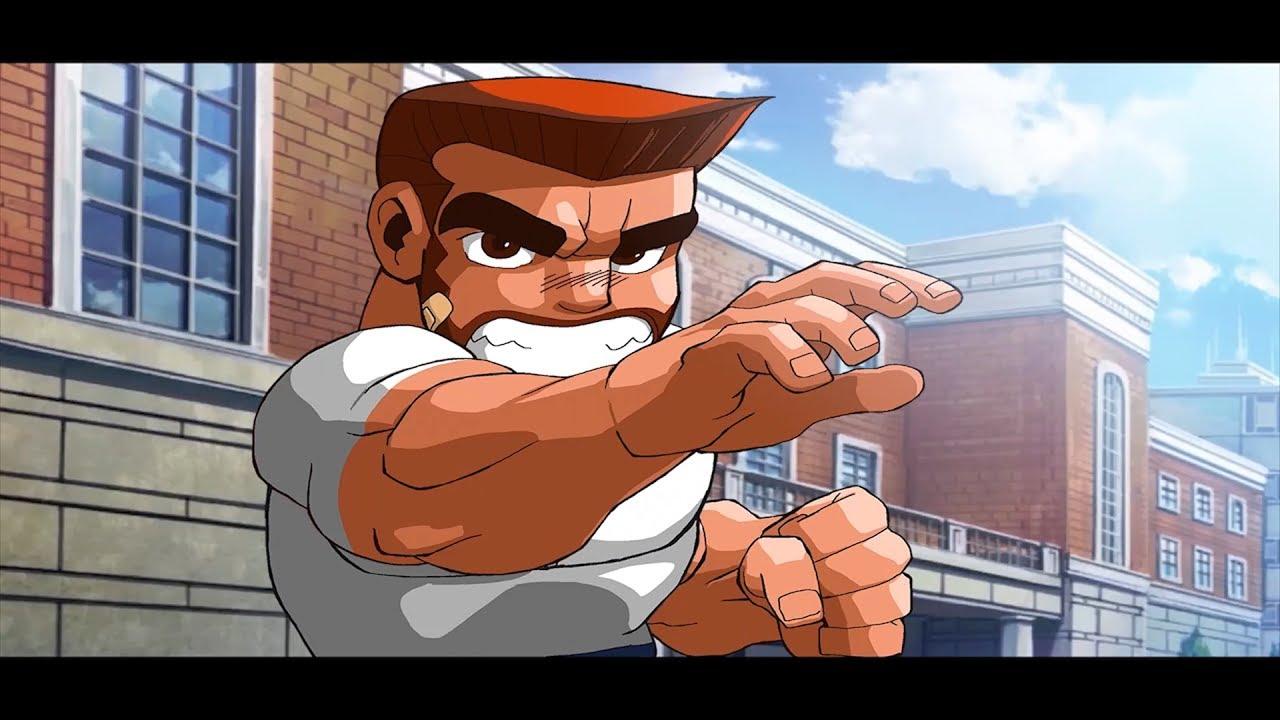 River City Ransom: Underground is the sequel to the 1989 title River City Ransom (also known as Street Gangs), that's a long time to wait for a proper follow-up. It was actually funded thanks to
Kickstarter
, where the developers bagged CA$217,643 in funding.
I'll be honest, the original was released the year after I was born, so I never did play it. Thankfully, the game starts off with the original game consolidated into a short tutorial.
These types of games always feel better with a gamepad, so with my Steam Controller I used the awesome
SC Controller
UI/Driver to enable me to use it with the
GOG
version. Annoyingly, the in-game prompts list the actions, not the keys. So it did get a bit confusing. Looking around, it seems a great many people have had lots of problems with gamepads, which is a real shame.
If you get stuck like I did: A jump, B grab, X punch, Y kick. Right trigger to block, right shoulder button for special. Left trigger to use an item. B to pick up a weapon, X to hit with a weapon, Y to throw a weapon.
Gamepad issues aside, it's a pretty solid beat 'em up and it instantly goes into the top for Linux gamers, but then we don't exactly have a lot of good ones. What I love about the game is the style most of all, it has sharp looking graphics with an obvious retro-theme, but they didn't go for the super pixelated look a lot of developers do. It looks clean, it's easy on the eyes and that makes me love it.
It does have one other retro feature, where you can only save the game in specific places. I'll be honest, those types of save systems always spoil a game for me. I want to play a game at my leisure and save whenever I want. It's 2017, I have TB's of hard drive space, let me store tons of saves whenever I want! Thankfully, the actual gameplay makes up for this annoying limited save feature.
The combos you can end up with are impressive. Usually I find these types of fighting games to be button mashing nonsense, but thanks to the sick moves you can get, you end up thinking about what you want to do a little before proceeding to mash the buttons.
You don't have to do it alone, you and up to three friends can jump in together. It felt great to play it alone, but I imagine this would be really damn good to play with others.
I punched a teacher, got sent to the principals office and quickly got slapped down. Overall, I found it to be a great fighting game, but the annoying gamepad support is a sore spot on an otherwise fantastic game.
You can find River City Ransom: Underground on
GOG
&
Steam
.
Some you may have missed, popular articles from the last month: