Always frustrating to see this happen. Battle Chasers: Nightwar [Official Site], an RPG I was quite excited about has silently removed all mentions of Linux support from both Steam and GOG.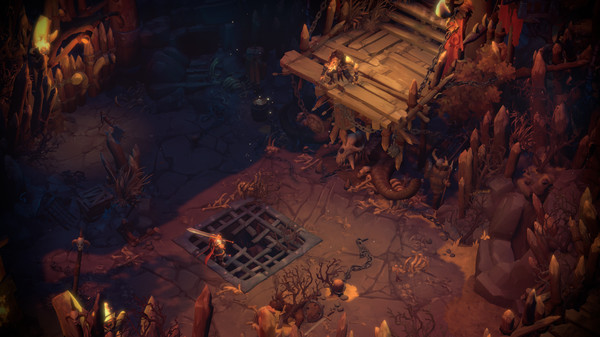 It's due for release in a few hours and I've seen zero communication from the developer as to what's going on. I get that some developers get swept up in releases and it's of course a very busy time, but if you remove a platform, you should communicate to your customers what's going on. This is especially problematic since both Steam and GOG have had the game available for pre-order.
People have noticed too, with this Steam thread popping up around 15 hours ago with no reply from a developer yet. I've sent a Tweet and an email to the developer in the hopes of getting it cleared up.
Honestly, if you did pre-order it I recommend cancelling it as soon as possible until the situation is cleared up. I never recommend pre-ordering anything, as issues like this are surprisingly common.
Update: The developer has replied with this on the Steam forum:
I'm very sorry we couldn't get the Linux version ready by launch. We're a small indie developer, and we just didn't have the resources to get it in a state we felt players would be happy with by launch.

We had asked our publisher to pull down the Linux platform last week from Steam and GoG, but unfortunately it didn't happen until yesterday. If you preordered hoping to play Linux day one, please feel free to get a refund. Let us know if you have any trouble there and we'll help get it sorted out.

We are working on the Linux version and hope to have it in decent shape in the next few weeks.

So sorry, guys!
Some you may have missed, popular articles from the last month: