The Dota 2 [Steam] Dueling Fates update sounds like a rather good one, it may even be enough to get me back into the game.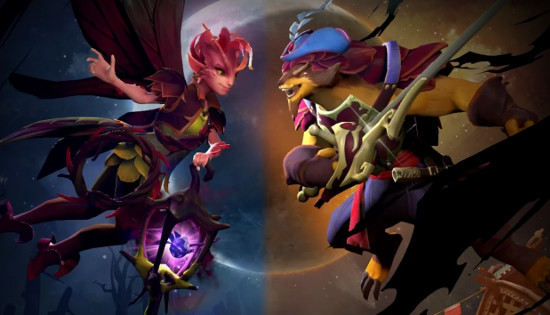 First teased back in August, the Dueling Fates update now has a lengthy changelog of what's to come. The two new heroes coming will be Pangolier and Dark Willow.
Pangolier is a quick-moving, sword slinging melee character, with abilities to possibly slow down and stun enemies, as well as an ability to dash around and let-off multiple quick thrusts:
There is no monster he won't slay. No creature he won't woo. No tyrant he won't stand against. And no noble immune to his silver tongue.
As for Dark Willow, she's ranged fairy-type creature with some really annoying abilities (or awesome, if she's on your team). She can create a maze of brambles, become untargetable and gain increased bonus magic damage for her next attack and she can also strike fear into enemies with an ability to force them to go back to their fountain:
Calling upon powers far more ancient than any scholarly magic, she binds enemies in place before unleashing the full wrath and terror of the fae realm upon them.
The new game mode, named Dota Turbo, is very similar to the standard All Pick mode. However, it will shorten the match time by giving more Gold & XP to heroes, towers will be weaker and respawn time has been reduced. It will also feature a buy-anywhere shop system, so it sounds like it's aimed at a much more casual audience.
On top of that, the way ranked seasons works has changed. They will be moving to a sixth-month seasonal system, which will ensure their rating system is recent and accurate. Hopefully result in better games for everyone, but that remains to be seen.
See the full changelog here. It also includes a lot of balancing changes, bug fixes and so on.
I have to admit, I'm actually a little excited for this big update. Sounds like some really great stuff is coming and I wouldn't mind trying out Dark Willow!
It goes live on November 1st.
Some you may have missed, popular articles from the last month: