Niche - a genetics survival game [Steam, GOG, Official Site] is a turn-based strategy game where you shape the future of your species and it's now out in full.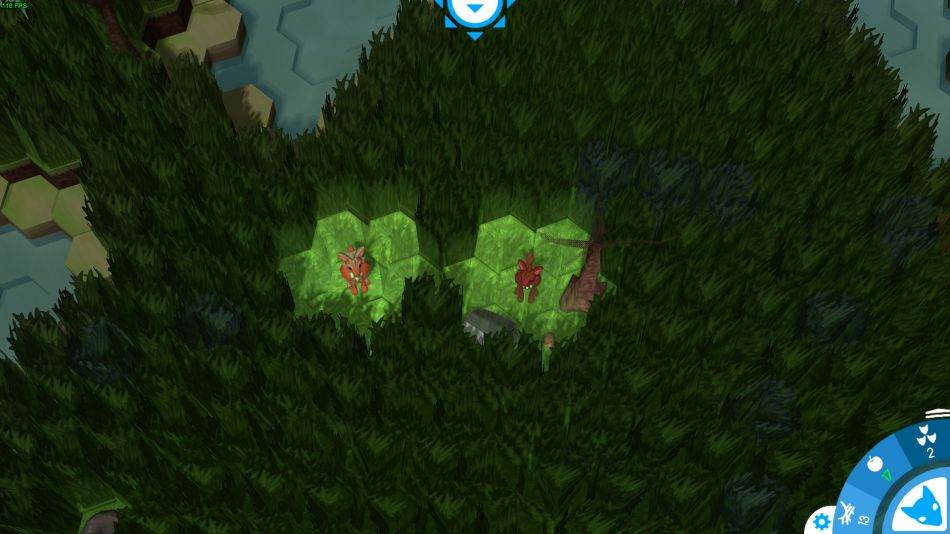 I last looked at the game over a year ago and I remember very well my frustration in trying to learn it. Back then, it had no real tutorial and no help text of any kind. I took a look again now it's been released, so here's some updated thoughts.
There's currently two game modes on offer, one is aimed at new players as you follow the story of a creature called Adam, the other is the sandbox mode where you do as you please. Even with the "story" mode designed for new players, the amount it actually tells you is still laughably little. It took all of about 5 minutes to complete the entire tutorial and I didn't really come out of it any wiser on what I was actually doing. It's very much a game about learning as you go, although, there's not actually much to it. Once you've played it for an hour or two, you've probably seen most of what it has to offer.
The way you play it, honestly feels like a board game. There's very little in the way of animations, everything feels quite static and I really do wish it had more. Combat between animals is lifeless, mating is also instant (not sure I want to see that anyway) and everything just seems so basic.
I went from island to island, collecting berries and nuts, chasing smaller animals and then on one turn my only female died. It was instant, she just—died. Your animals all have a limited life-span of a few days, so it's a constant struggle to find new creatures to get into your tribe and mate with. The random generation here can have a huge effect on your enjoyment of it, sometimes you might find plenty of food and creatures, other times you might find very little.
It's essentially a mix of a turn-based strategy, with a survival game that enables you to have creatures mate and create new combinations. Throw in the mutations system (which isn't actually explained, at all), which allows you to pick a mutation to have it pass onto your cubs. At least in theory, I selected horns every single time and none of my newly born creatures ever had them.
After another hour or so, my entire tribe died because I couldn't find another female, just my luck.
I'm still not personally sold on it, since it ends up extremely repetitive. The basic idea is great, the whole mating system is interesting with you breeding new creatures, but what you actually do with your time ends up quite boring. Move around, forage for food, mate, deal with predators and repeat essentially. It needs to explain more, it needs to have more to do and I just didn't really get it.
Some you may have missed, popular articles from the last month: