The developer of RUINER [Steam, Official Site] recently had a chat with Gamasutra where they gave some more details about the Linux & Mac version, it didn't sound too good.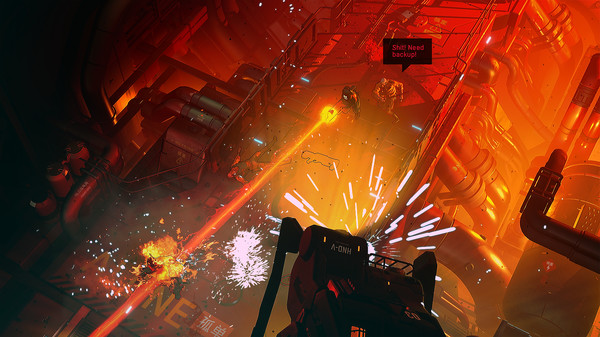 You can see the video here, where if you skip to 18:30 they said this (my write-up after listening):
To be honest we are not really sure about the Mac version at this point […] There is some technical problem, we really cannot talk about it at the moment. This was the reason why the Linux and Mac version were postponed. We didn't plan it at all, but at the very end of production there was a problem that came up. The idea is to a release a Linux version first and a Mac version after that. We don't have a date for it.
I found what they said to be quite odd. I'm not sure if they were saying they didn't plan for Linux and Mac at all, despite saying they were platforms in the initial announcement, or if they were saying they weren't planning for the delay. I'm leaning more towards the meaning being that they really didn't plan for them at all. That would make more sense, since their Twitter team told me they had no plans and they ended up asking for "+1's" on the Steam forum.
Not looking good, but they do seem to be trying now.
Thanks for the tip micha.
Some you may have missed, popular articles from the last month: