Here's one for the lovers of puzzle games, CompliKATed [Steam, Official Site] is on Linux and ready to fry your brain. It certainly gave my brain a good workout.
Disclosure: Key provided by the developer.
You are Julius, a bipedal fox who lives in an "allegorical computer" and you're trying to escape corrupted memory zones by collecting QBITS. To do so, you will travel through the level, carefully moving "Round-O-Trons" ensuring they don't block your path. You will also need to overcome laser gates and other roadblocks along the way.
It's an odd game, but I do quite like the idea of it. Especially as there's no long tutorial, you're learning it as you progress thanks to the instructions being within the actual level at various points.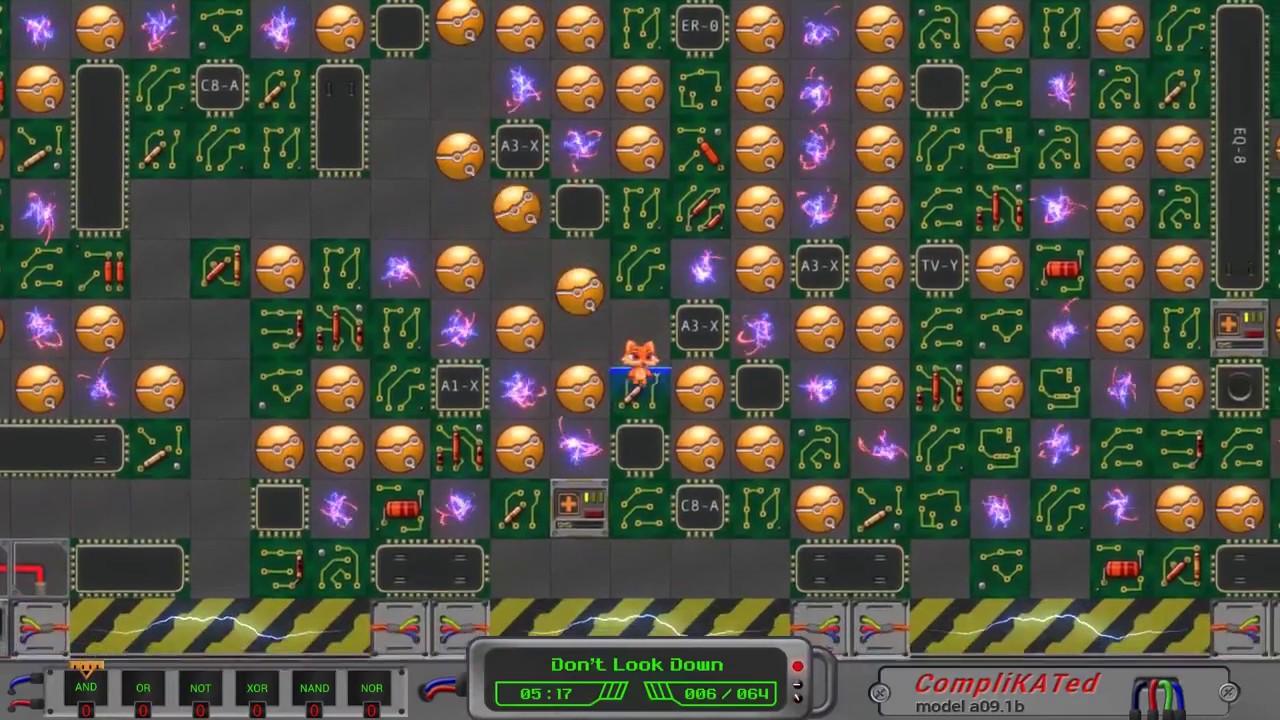 It's difficult, that's for sure. While the basics are very easy to understand, getting a good idea in your head of the path you wish to follow can be quite tricky. It can be quite easy to end up blocked, or crushed by those bloody Round-O-Trons. The amount of times I've tried to skillfully move around them, to collect those precious QBITS I need to exit the level, only to misjudge which ones will fall and get crushed—I won't admit how many times I've messed that up. Even the QBITS will fall on you and make you fail, there's a lot to watch out for.
What makes it more difficult, is that you're also on a timer. So you're managing time, overcoming the maze of each level, recovering enough QBITS to actually exit and also finding where the exit actually is. There's a surprising amount of thinking involved in these tightly-packed levels. One false move and you may have blocked your escape, luckily you can find in-level save points to rewind back a bit.
Gathering every single QBIT on a level is extremely difficult from what I've found, luckily you don't need to collect all of them, that's a task for the most talented minds. As you walk around, you will notice your little flashing tail. Once it's green from collecting enough, the exit is available. I thought that was a very nice touch, even if I did forget about it for half an hour whilst I repeatedly failed to grab all the QBITS on a level.
It's certainly not much to look at, but it's a very made well puzzle game. The Linux version is flawless as far as I can see and certainly worth the money in my opinion. I'm currently stuck, but I'm enjoying the challenge.
Some you may have missed, popular articles from the last month: