Factorio [GOG, Steam, Official Site] 0.16 is a huge release for this fantastic early access game and it comes with a lot of shiny new stuff.
Note: You will likely need to opt-in to the Beta on Steam for this release.
For those that haven't played it, Factorio is a sandbox building game about making a huge factory on an infinite world. It doesn't sound like much, but when you get going it's really hard to stop. It becomes more and more complex as you go further through the game and you can make some truly incredibly looking bases. You can play it by yourself or join up with others online!
First of all, in this update the map generation has been changed to include cliffs. Previously, Factorio maps were rather flat. Sure they had water, trees and aliens, but cliffs add a lot to the experience.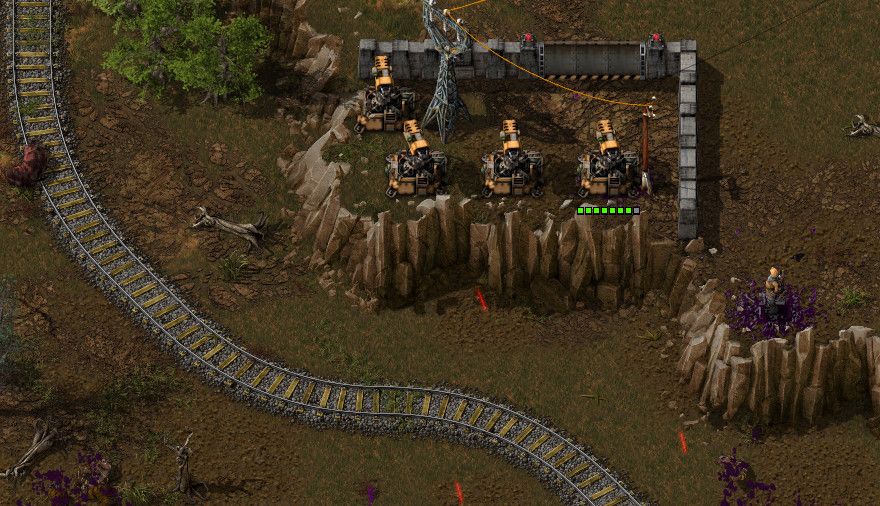 If you want to learn more about the changes involved in adding cliffs to Factorio, see this blog post. Also, the map generation was adjusted to have proper transitions from ground to water.
On top of that, they've also introduced the artillery wagon and artillery turret, which can automatically fire across a long distance to take out aliens and their nests. It can also be manually fired, if something is particularly bothering you.
There's plenty of smaller changes like your main inventory can now be filtered, mini-tutorials, plenty more high-resolution textures for items and terrains, players can now ride as passengers in cars/tanks in multiplayer, balancing changes and bug fixes. See the full changelog here on their official forum, there's a lot to take in and plenty I haven't covered.
It's a fantastic game that will rip away hours of your life, I fully recommend it.
Note: Our GOG link is an affiliate link.
Some you may have missed, popular articles from the last month: