Super Night Riders [Steam, Official Site] is a racing game that looks a little like OutRun and Hang-On and it's available on Linux.
It originally released back in February of 2016 and a Linux version was included at the release. Sadly, it seems it's a title we completely overlooked at the time. It's had a few updates since release, including some this year that added higher resolution textures, a better HUD, different visual styles and more.
Disclosure: Key provided by the developer through our Steam Curator.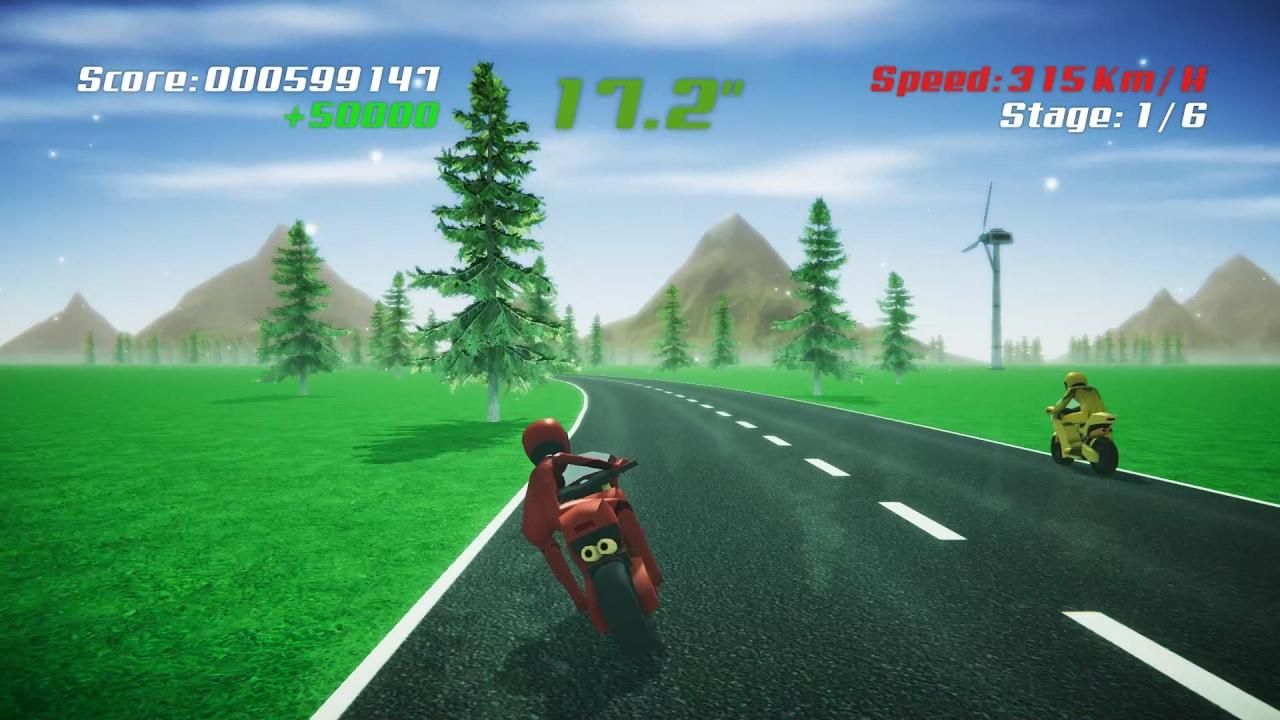 Looking back at the release, it's really pleasing to see how responsive the developer was at the time to issues in the Linux version. It works great now in my testing, so their patches have worked nicely. It plays perfectly with the Steam Controller too, so that's great!
It's quite simplistic, but it has reminded me of some classic racers I played many years ago. You don't need to worry about your position in the race, as it's all about reaching each checkpoint before the timer runs out. The levels will transition between day and night, also between different areas as well and it actually looks rather nice when it does it.
You will be weaving in and out of other racers, while you carefully tap the brake to ensure you don't smack into the back of them, as that reduces your momentum dramatically of course and you're against the timer so it can be fatal.
It's a rather nice throwback, but there's not really much to it. It's not bad, not at all, but it feels a little too simple overall. I don't hate simple games, but it feels like it's missing something. There's no real challenge to it, unless you have the reaction times of a snail. If they added more of a challenge, it could have been something special.
Thanks for pointing out Hang-On in the comments folks!
Some you may have missed, popular articles from the last month: