Rise to Ruins [itch.io, Steam, Official Site] is a personal favourite of mine, a godlike village simulator that's regularly updated and it's getting better all the time. The latest development updates are big and introduce a new furry race.
If you're unfamiliar with it, here's their latest (and slightly outdated) trailer: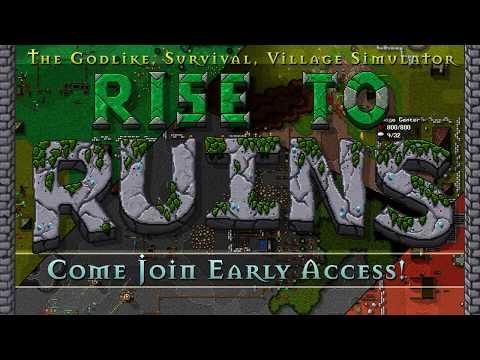 The "InDev 29" update introduces The Catjeet, a new mob that's a bit like your villagers, with more dexterity, less strength, fur and a tail. In addition, you can now build a marketplace, which will attract the Catjeet. You will be able to buy and sell resources from them and they can even end up as a permanent part of your village.
The Small Farm has also been removed, instead, you can now upgrade a farm twice, starting with 6 crop tiles, then 9, and finally 13.
Also, the game now features Loot Boxes. Although, they're not the traditional kind. They're hidden throughout the map and they require keys to open, which are also hidden throughout the map. You can also buy Loot Boxes from the new Catjeet mob.
As usual, there's also plenty of bug fixes and optimizations resulting in a smoother experience overall.
You can see the changelog here. Even though the game is not finished, it's well worth checking out.
Some you may have missed, popular articles from the last month: