Stellaris: Apocalypse [Steam], the latest expansion for the grand space strategy game from Paradox Development Studio is out. The big 2.0 'Cherryh' patch is also now available.
Paradox has also announced today, that Stellaris has officially passed 1.5 million copies sold making it one of their most popular games ever made. I'm not surprised by this, as I consider Stellaris their most accessible game.
Disclosure: Stellaris was a personal purchase, the Apocalypse expansion was provided for me.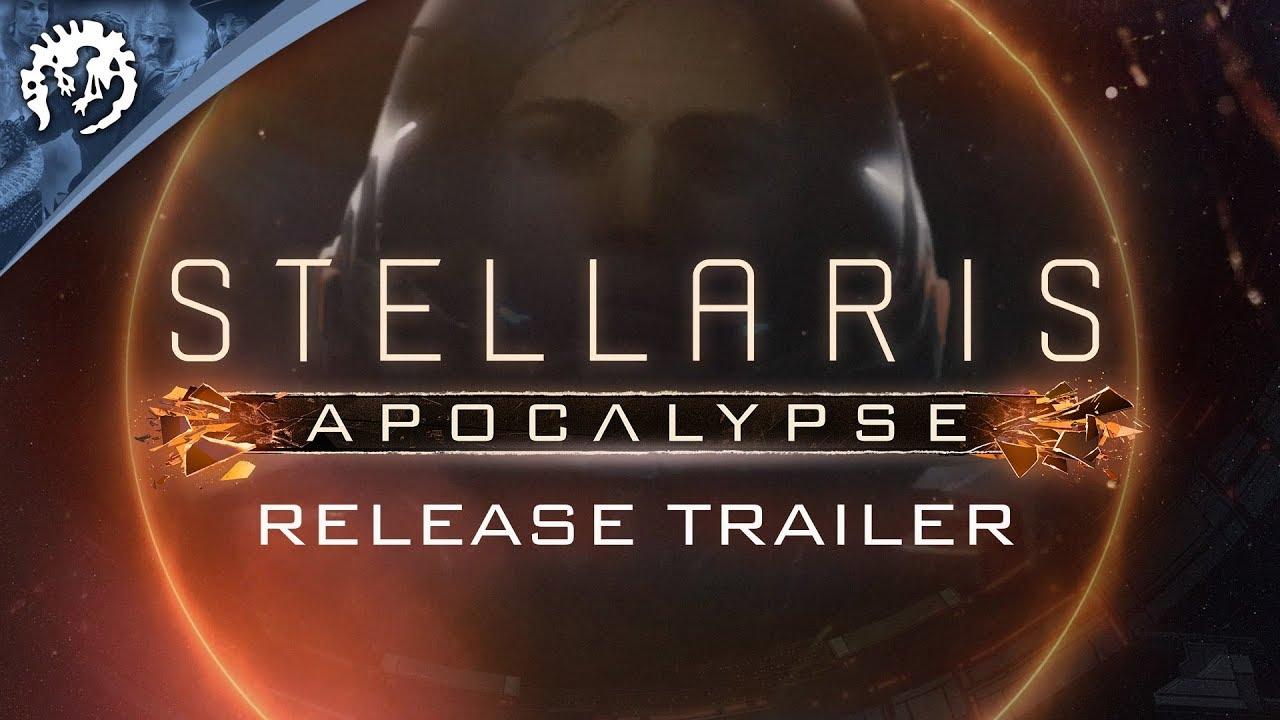 The patch is huge and includes some rather sweeping changes to the way Stellaris is actually played. You can read them in full here, but it's rather a lot to take in. I will go over a few of the basic highlights of what's free for everyone.
You will now build starbases to control systems and defend your borders, turning them into shipyards or powerful fortresses against threats of invasion. On top of that, the composition of your fleets is more important than ever, as there's now a limit on how many ships you can have per-fleet. They've also reworked the FTL system, so every empire now starts with Hyperdrive technology.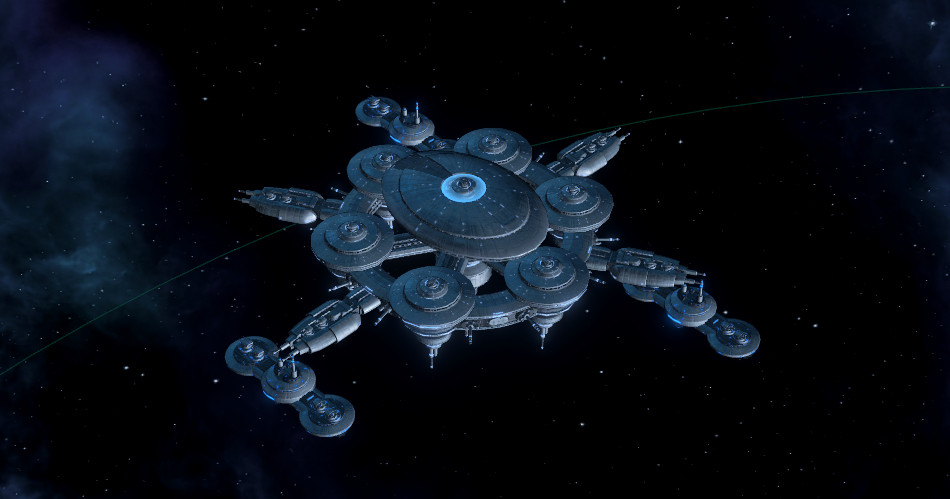 That's a rather nice looking Star Fortress of mine, surrounded by some Defence Platforms.
I have to say, the starbases system along with forcing everyone into the the same travel system actually makes the game a lot better. You get a good understanding of how you can protect your more important systems, since you generally know how people will get there. I feel this actually helps the balance of the game as well. This means you could have a starbase upgraded to push out military vessels in your home system, with it being surrounded by systems with starbases upgraded to be incredibly powerful fortresses surrounded by other defence systems. Enemies will have to then travel through these specific systems you've protected, to get at your most vital industry. I honestly love it!
You can also now expect to find natural Wormholes spread across the galaxy and with the right technology, you can travel through them.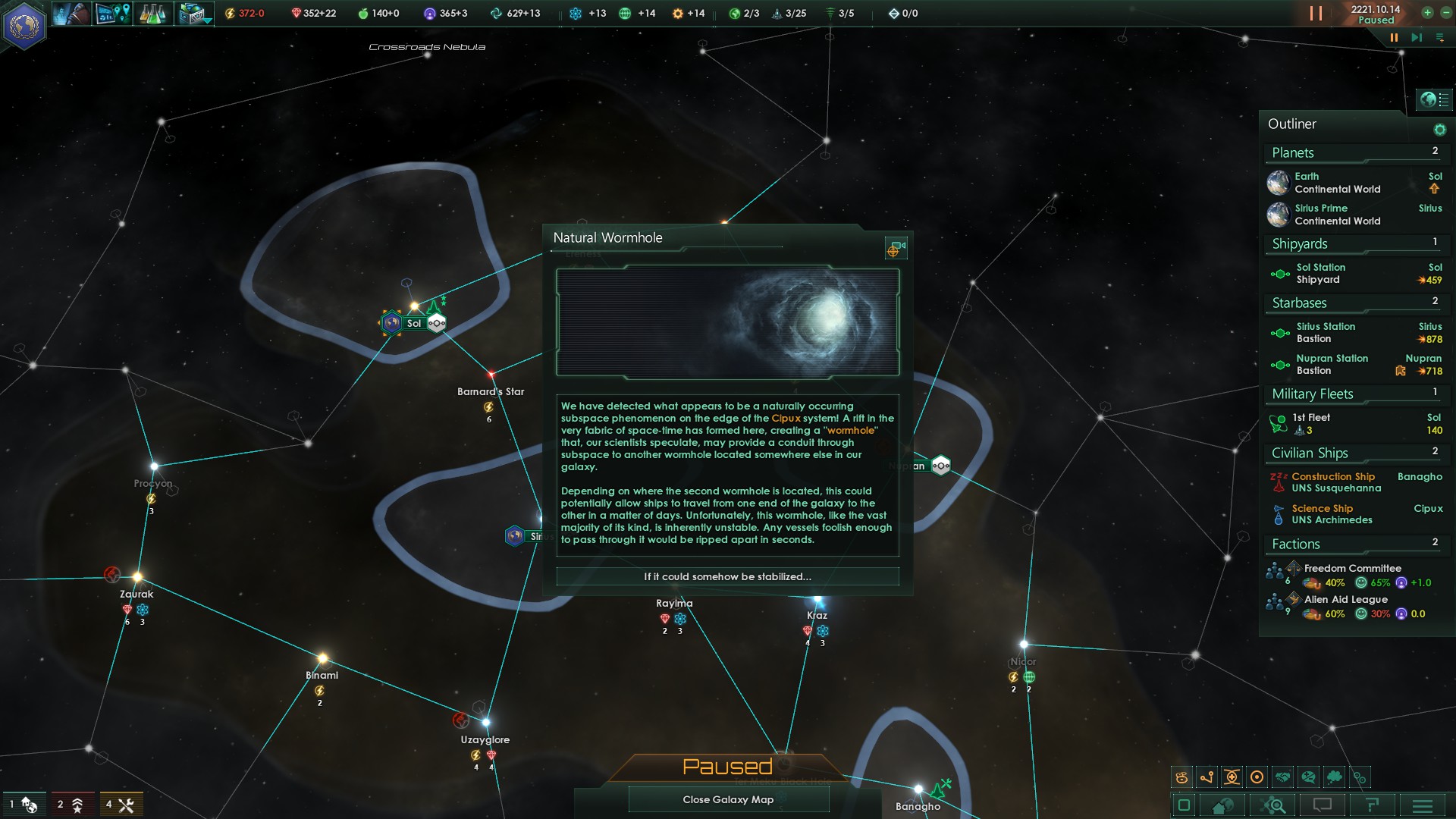 One small change I especially appreciated, was the new icons in the Outliner panel on the right of the screen. So you can see at a quick glance if planets need blockers cleared or upgrades, it's really small but incredibly useful once you get further into the game.
To spice things up even more, you also now have to deal with what Paradox are calling "Galactic Terrain". Pulsars, Neutron Stars and Black Holes will actually affect ships in various ways and Nebulas become a good place to hide stuff.


It seems Nebulas are a good spawn spot for pirates, so watch out!
The Pirate system has also seen a small overhaul, as they will now spawn in any unowned system near your borders, they also keep getting stronger as time goes on. Unlike before they were extremely simple and you didn't see them too often, now they become a repeating threat to keep you on your toes. The Pirates have actually caused me quite a few problems due to them growing in strength, I've lost small fleets thanks to their repeating attacks and it certainly makes the game feel more dynamic.
Also, the Ascension Perks system is now enabled for everyone as a free feature. However, the Utopia DLC is still required for some like Megastructures.
This is probably the biggest free update they've done so far for Stellaris, some really fantastic work has gone into it and it shows, it feels much better.
War, war never changes—except when you have a weapon capable of turning an entire planet into space-dust.
Now, let's talk about Stellaris: Apocalypse! This expansion adds the Colossus which is essentially a death-star like super weapon, a Titan ship size to boost your fleets power, an Ion Cannon defence platform, new Ascension Perks and new Civics.
To spice things up even more, there's a new non-playable empire called Marauders which you can hire fleets, generals and so on to attack your rivals with.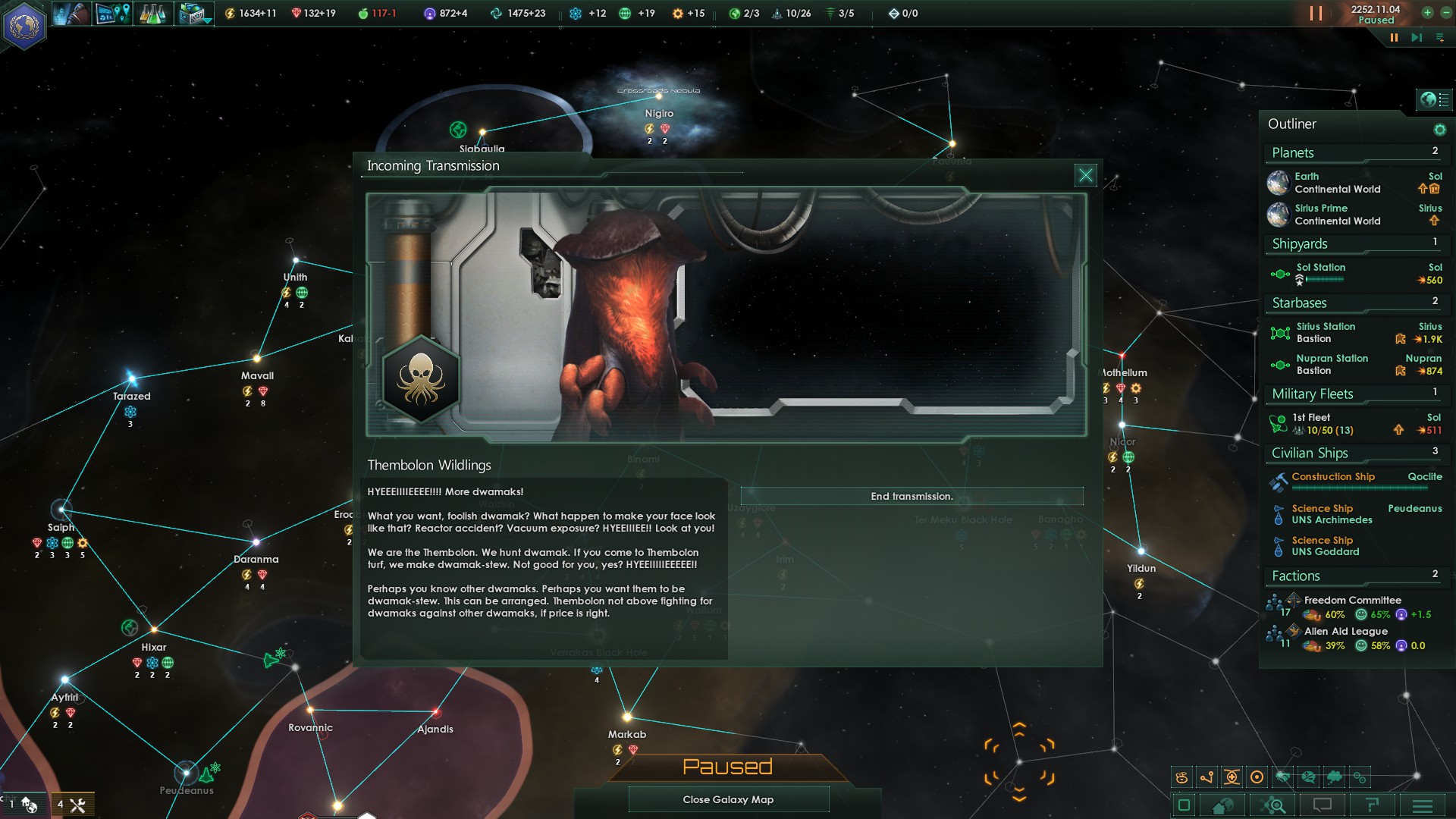 If an empire annoys me, you can be sure I will hire an entire fleet from these guys to cause them some issues.
The problem with expansions like this, is that a lot of it will require many multiple hours of playtime to actually see. To give you an idea of how long, I've managed to put in approximately 10 hours since I was given early access to it and I still don't have a Titan or a Colossus. Despite my attempts to boost research in every way possible from paying a Curator Enclave to aid in research, to taking over every system I possibly can that will give me good points for research stations. It gives you a good feeling of more to work towards, so the time it takes doesn't bother me in the slightest.
It doesn't help that I also have the Leviathans Story Pack enabled, where horrific space creatures like this decide to travel through my space annihilating my starbases as they please. This Wraith has also twice destroyed an entire fleet of mine, once really got to me as the fleet was en route to liberate a system from a recent Pirate invasion.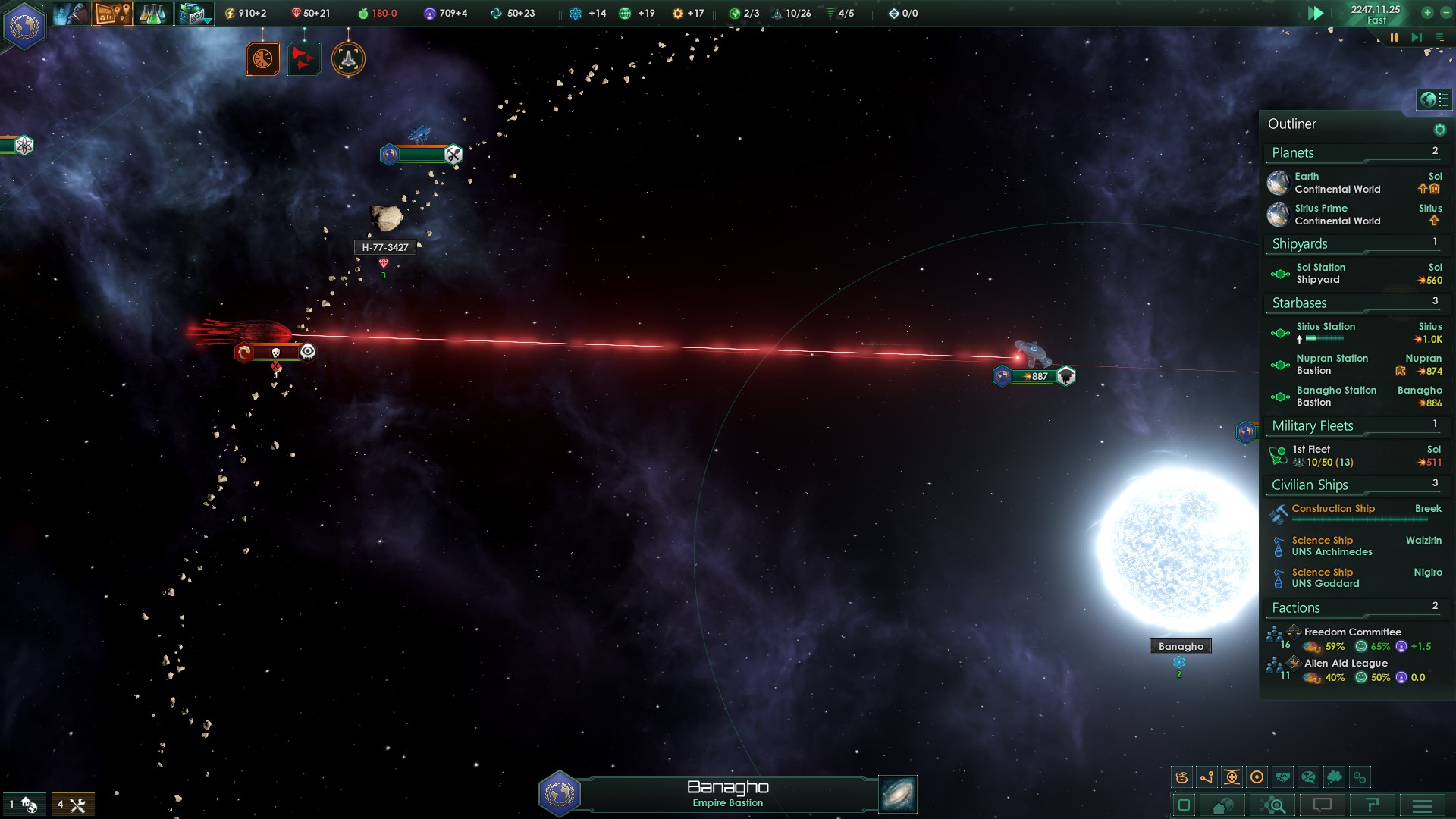 There's also about 15 minutes worth of new music spread across three tracks included with the Apocalypse expansion, it's a real treat for your ears.
Do I recommend picking up Stellaris? Yes! Obviously—I'm in love with the game and this free content update really does change it for the better. Everything feels finely tuned, like it all has a proper purpose. As for the Stellaris: Apocalypse expansion, from what I've seen so far I would say it's worth checking out too. Paradox Development Studio are well worth supporting and Stellaris works exceptionally well.
They also made some free high quality retro-inspired posters which you can find here.
Some you may have missed, popular articles from the last month: