In our last post talking about Albion Online coming to Steam, we talked about how odd it was that existing owners weren't getting Steam keys. The Albion team emailed us this morning to link us to some new information.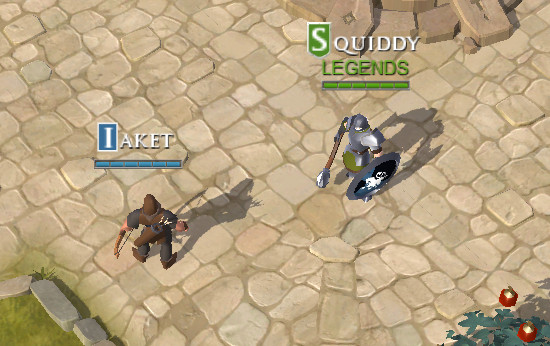 They sent us a link to this forum post from the Game Director, who essentially says that Albion's funding seems largely thanks to people buying gold and subscriptions to the Premium account in-game. When the game is on Steam, they're claiming this micro-transaction model is then forced to go through Valve using the Steam Wallet, so Valve take a cut:
As some of you may know, when a game is launched on Steam, payment of microtransactions (in our case gold purchases and subscriptions) have to be handled via Steam wallet.
Valve taking a cut of this obviously eats quite a large portion of their funding, so moving thousands of players over to a model where they get less funding obviously makes no business sense. It's understandable then why they're not giving out Steam keys, even if it's not great for existing owners who want all their games in one place, it's a very business-orientated approach to it without giving players an option. Understandably some players still aren't happy, since there's many games on Steam with micro-transactions which have no problem allowing players to link their accounts.
We've never heard before that micro-transactions are forced through Valve's systems, but it wouldn't surprise me. I've asked both the developer and Valve for clarification on this, as surprisingly no developer has ever told us this and trying to find information myself turned up nothing to say so.
Update—Seems the Albion developer may be correct going by this developer page, which states "For any in-game purchases, you'll need to use the microtransaction API so Steam customers can only make purchases from the Steam Wallet.". However, there's also this developer page which says the opposite "Steam places no restrictions on what you sell or how you sell it nor does it preclude the use of whatever other mechanisms your game has for selling items.". It might just be a case of poor wording on Valve's part, leading to developer confusion.
Update 2—I spoke to Valve myself and this is correct. Games on Steam do have to use Valve's API and use the Steam Wallet:
If you obtain/launch it from Steam, yes. A Steam user that downloaded Albion Online through Steam should only be offered Steam Wallet as a payment option for in-game items/currency, but that doesn't mean that they need to drop all other payment options just because the game is available on Steam. Someone that is playing the game through their own platform could still be offered direct payment.

If you look at games that are available on more than one PC platform, it's common practice to have different payment options depending on the version you get.
Some you may have missed, popular articles from the last month: