For those who enjoyed the first two books of the excellent Ken Follett's The Pillars of the Earth [Steam, GOG] or if you're waiting to play it through together keep an eye out on March 29th for Book Three's release.
Based on Ken Follett's world-bestseller, 'The Pillars of the Earth' retells the story of the village of Kingsbridge in a whole new interactive way. Play as Jack, Aliena and Philip and change the events of the book through exploration, decision-making and dialogues.
As for Book Three…
Will Aliena and Jack be reunited? Will Kingsbridge be restored to its former glory? Will Shiring be freed from the tyranny of William Hamleigh? And will Philip survive Bishops Waleran's final attempt to wipe him and his friends off the face of the earth?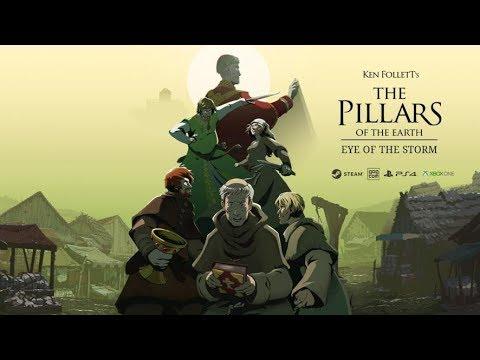 They managed to create a fantastic atmosphere with the game and I've been really enjoying it. Pretty excited to find out how it all ends, especially since I haven't read the book.
Honestly, it's one of the best point & click adventure games I've played in a long time. So many good things about it, the art in particular is really well done.
GOG links are affiliate links.
Some you may have missed, popular articles from the last month: