I recently took a look at the psychological horror Rise of Insanity [Steam] and after finishing it, I've been left rather underwhelmed.
Honestly, this might be the most bored I've ever been while playing any sort of horror game. It started off so well, with good performance and good graphics but it ends up turning into such a damn mess.
Disclosure: Key provided by the developer.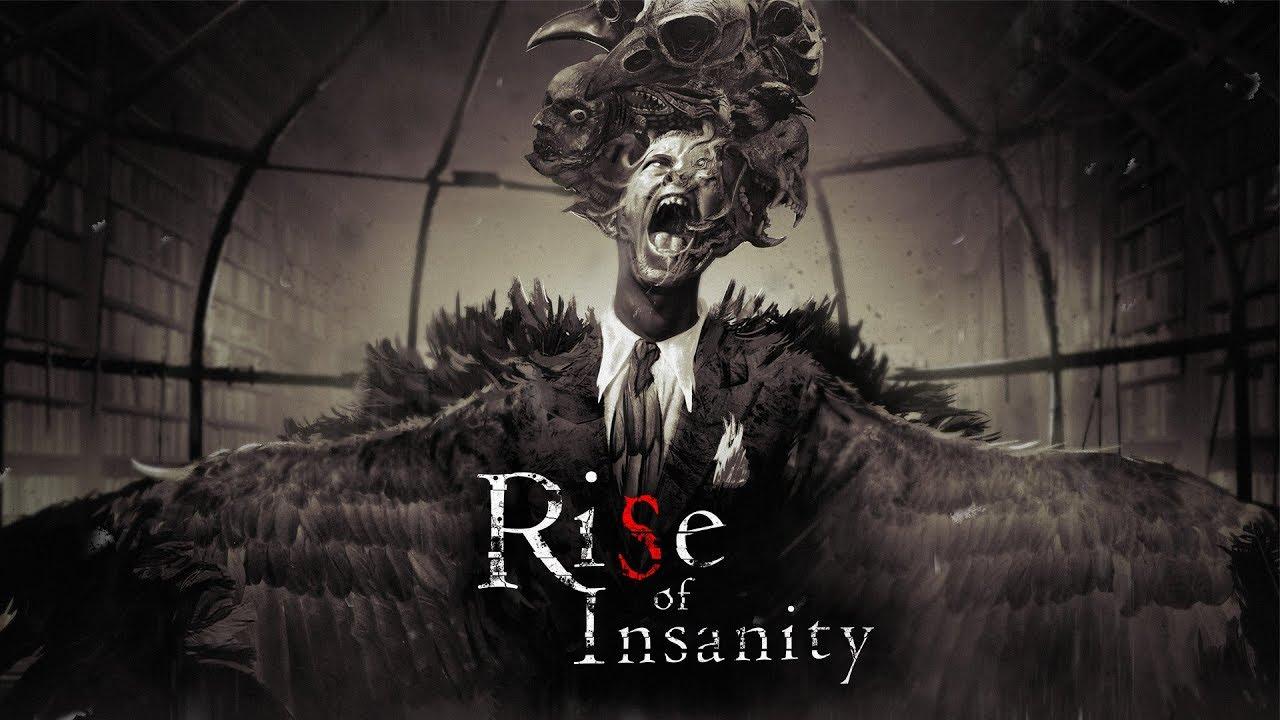 Let's start with the most pressing issue: the translation. The text while reading various letters is a muddled soup of English that became a pain to read. Not only that, but the subtitles seemed to be turned on by default and they don't even match up to what's being said in English by the voice actors. I ended up having a bit of a laugh with it, because it was just so poorly translated overall.
During the game, you can pick up letters, newspaper clippings and so on to give you a little backstory. When you pick them up, they all have the ability for you to press F to have an overlay come up with easier to read text. Most of them are in English without you needing to "press F to read" like so:

However when you get further into the game it seems like they just stopped bothering to translate the text directly, requiring you to press F to read. It's only minor, but honestly it's like they just cut a corner towards the later part of the game. It was really noticably too, since up until a certain point they were all entirely in English and then they suddenly weren't, it just made no sense.

They also lazily put some of the same letters in different rooms too. They were supposed to help set the scene, but when they started reusing the same letters it got more than a little boring. Which is the major problem here, the storytelling is so weak! It doesn't help that the voice actors don't sound too enthusiastic about it either, you can tell when someone who's speaking extremely clear English is reading from a script that doesn't quite make sense.
Now let's talk about the horror aspect of it, which 100% consists of jump scares. There's not exactly a lot of them either and only around two of them actually made me jump. A lot of it felt cheap and tacky and it didn't really have any kind atmosphere. I was shocked by how thin the atmosphere was, there were so many places they could have used to create something interesting, but their decisions just fell so flat. It ranges from a room filling with blood, to suddenly being flown down a hallway in a wheelchair with hospital beds floating in the air. It was all just so darn weird.
As for puzzles—well if you can call them that, they're mostly find an item or a very obvious code and that's about it. No challenge, no fun at all really. Apart from the Morse Code puzzle, they were far too simplistic overall, they just seemed to get in the way of the actual story telling.
It felt a little like a badly made Layers of Fear (a rather good horror game), with it being split into many different sections and rooms. Part of the problem is how it moves you between sections. Once you're done with whatever needs solving, a phone rings (literally) and when you pick it up you're greeted with a loading screen to bring you into another random section—or back to a place you've already been that's a bit different. It constantly cuts any kind of atmosphere and tension, resetting itself back into something dull.
It's pretty darn short too, with it taking me around 1 hour 45 minutes to finish. That wouldn't have been so bad, if the ending wasn't so utterly stupid and abrupt. Honestly, I'm actually glad it wasn't any longer than that. I'm a huge wuss when it comes to horror games and if it leaves me bored most of the time, you've got a problem.
On top of all that, it also shipped with the dreaded Unity3D black screen bug. If you encounter it, use this as a launch option on Steam as a temporary workaround:
-screen-fullscreen 0
You can find it for around £7.19 on Steam, but I would suggest picking up something better.
Some you may have missed, popular articles from the last month: