Have fond memories of Uridium? Love shoot 'em ups? Hyper Sentinel [Official Site] is now out and it's pretty damn good.
I'll be honest, I wasn't familiar with Uridium when I originally wrote about the Hyper Sentinel Kickstarter last year. It's very clearly inspired by it, even though the developer doesn't name it directly they do say it's a "hyper-charged love letter to arcade classics".
Disclosure: Key provided by the developer to our Steam Curator.
Even though it's clearly inspired by Uridium, it's not really a rip-off considering they had Andrew Hewson who founded Hewson Consultants (the original publisher of Uridium) provide an advisory role. I think it's great when games bring in people like this, it makes it clear they had a lot of love for the classics when developing Hyper Sentinel.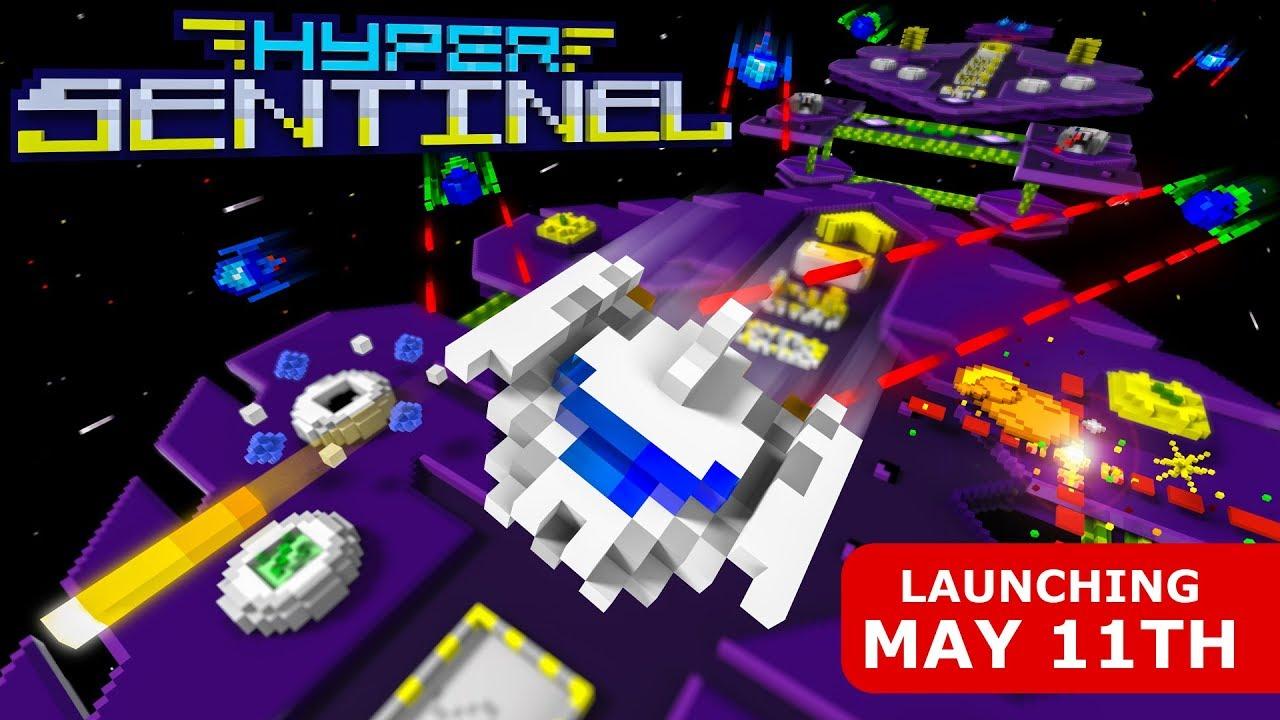 I've actually enjoyed this one rather a lot, although it can be quite difficult. It's an incredibly hectic game even from the moment you warp into the first level it's brimming with activity all over the place. This is because each level is really quite small, as you strafe repeatedly between the borders of it hoping to catch a few kills. What makes it difficult, is that enemy ships will fly rather quickly across the screen as well.
Once you manage to finish the main part of each level, you're greeted by a Guardian boss and each of them is different and challenging in their own special way. Since they each have their own behaviour, you might need to study them a bit before you're able to take them down.
Feature List:
Awesome power-ups and devastating weapon upgrades including the Astro Mace and Plasma Rifle
The ultimate high-score chasing arcade game, with online leaderboards and 3 difficulty modes
Become a decorated Hyper Sentinel pilot with 60 challenging medals to complete
12 electrifying levels featuring epic, multi-stage boss encounters
Multiple graphics options, including the nostalgia inducing Spectrum, C64 and CRT filters
A hyper-charged love letter to arcade classics
During my testing I used the Steam Controller, which worked beautifully, the sound track is pretty pumping too. You can grab it now from Humble Store and Steam, it's on sale on both and Humble Monthly subscribers get an extra discount as usual
Some you may have missed, popular articles from the last month: