Is the title hyperbolic? I really don't think so. In my personal opinion, Dead Cells is easily one of the best games to come to Linux this year.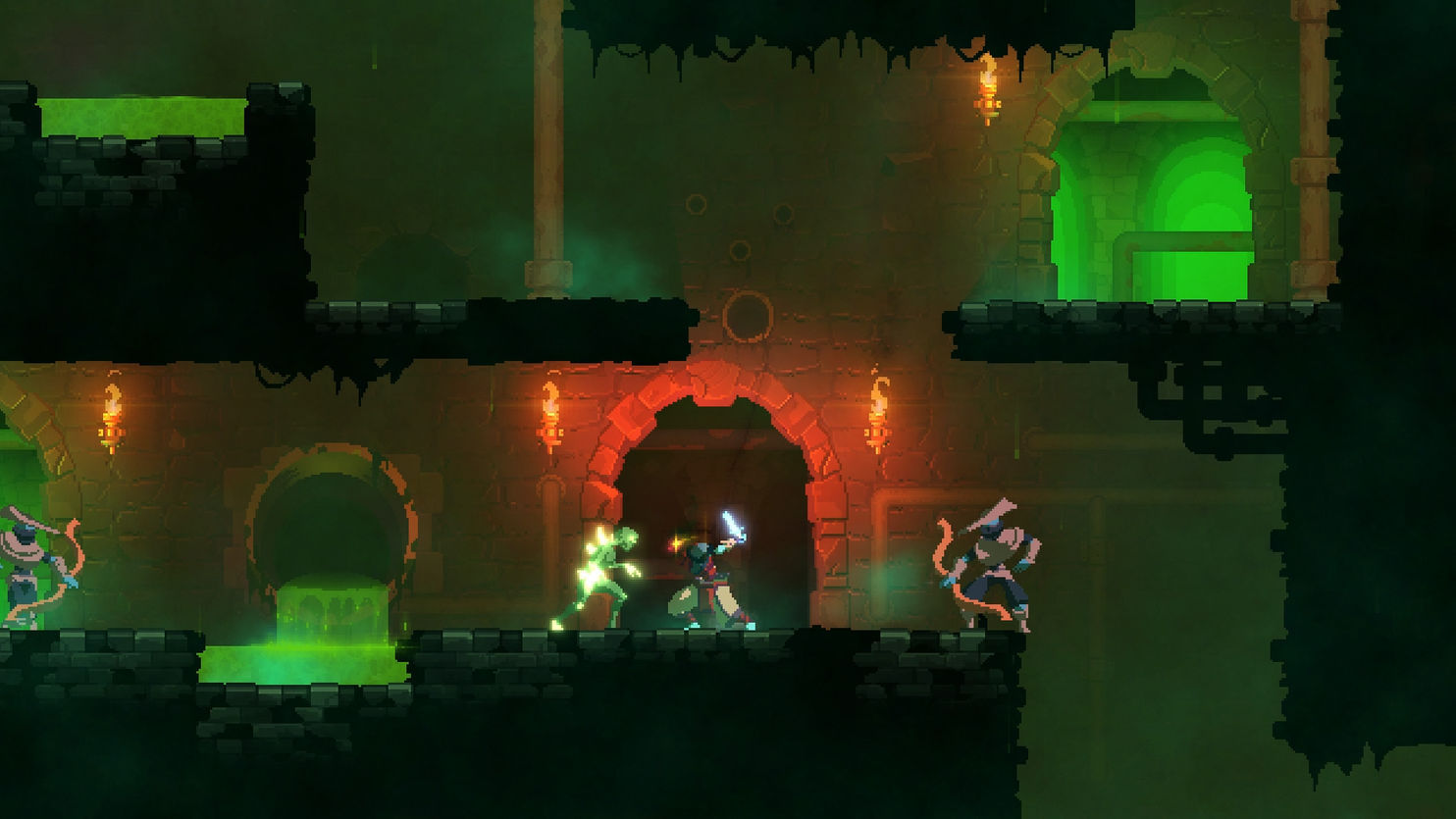 The self-described Roguevania, Dead Cells mixes in elements from all sorts of genres, but primarily Rogue-lite and Metroidvania hence the name Roguevania. It comes together to create a pretty interesting blend, one full of intense combat and epic loot. The Linux version was released on Steam recently, but they had some issues getting it onto GOG—until now!
Features:
RogueVania: The progressive exploration of an interconnected world, with the replayability of a rogue-lite and the adrenaline pumping threat of permadeath.
2D Souls-lite Action: Tough but fair combat, more than fifty weapons and spells with unique gameplay, and of course, the emergency panic roll to get you out of trouble.
Nonlinear progression: Sewers, Ossuary or Remparts? Once unlocked, special permanent abilities allow you to access new paths to reach your objective. Opt for the path that suits your current build, your play style or just your mood.
Exploration: Secret rooms, hidden passages, charming landscapes. Take a moment to stroll the towers and breath in that fresh sea mist infused air...
I've been playing it quite a lot personally, honestly I don't think I've had a single dull moment. It's not an easy game though as death is around every corner. I wouldn't say it was outright unfair, it's just that plenty of it certainly will take you by surprise. I like a lot of games, I love a few games and there's a couple like Dead Cells which can truly take one hundred percent of my attention.
Our streamer has been taking it on recently live on our Twitch channel and it has been rather amusing. Be sure to follow us there to see games like this played live!
You can grab it now from GOG, Humble Store and Steam.
Some you may have missed, popular articles from the last month: