Another classic game has been made available thanks to DOSBox. Grab your sword or staff and prepare to venture out to save the world.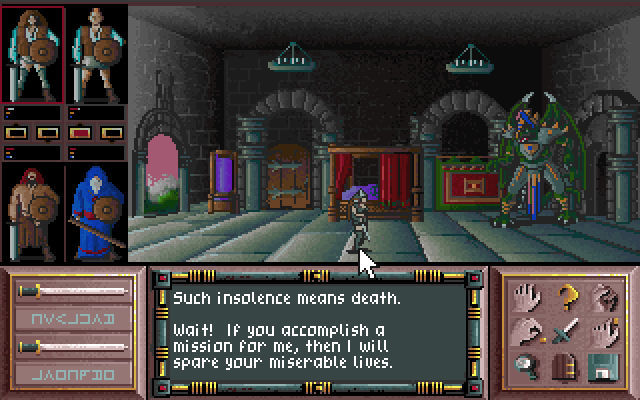 About the game:
Through the swirling mists of an ancient island, the great dragon's call escapes into the night. "ANHAK DRAKKHEN AGHNAHIR HURTHD!" The sound reaches out to grab your soul - drawing you deeper into an immense, primordial land of potent magic an intricate peril.

This is a world controlled by the might power of dragons. With this great dragon's passing, the world and all its magic would vanish.

You have been chosen to lead your hand-picked band of four brave adventurers on a treacherous journey. Your quest is to reclaim the mystical jewels from eight dragon Princes, resurrect the great dragon and restore the primeval realm, the source of all magic in the universe.
Drakkhen was one of those games that I heard about from time to time but never got the chance to play. It has a large open world that you can explore and wander around in as well as a wide variety of monsters to fight and defeat. Like the other classic games from that era sold by GOG, this runs via DOSBox which has proven a great way to keep on playing older titles.
You can get a copy of Drakkhen on GOG.
Some you may have missed, popular articles from the last month: