Thanks to a hot tip from our Telegram Group, we've been notified that the Paradox Launcher is now available on Linux.
Announced on their forum:
I'm very pleased to bring you the news that after much anticipation and gnashing of teeth, the Linux version of the PDX Launcher is now available for download. At this time, only Stellaris is available for download and installation, but our other games with Linux support will be forthcoming (in a more expedited way than the launcher itself, fortunately!).

Caveat emptor! As much as the launcher is beta quality software, the linux version has had even less testing done on it. I do anticipate, however, that people interested in the Linux version will have the capacity to find workarounds for non-critical bugs.

As usual, we have some secret sauce on the cooker (this is the games industry after all) but we'll still try to get some QA and general quality-of-life fixes in during the autumn. In other news, Swedish summer vacations is almost upon us, so set your expectations accordingly!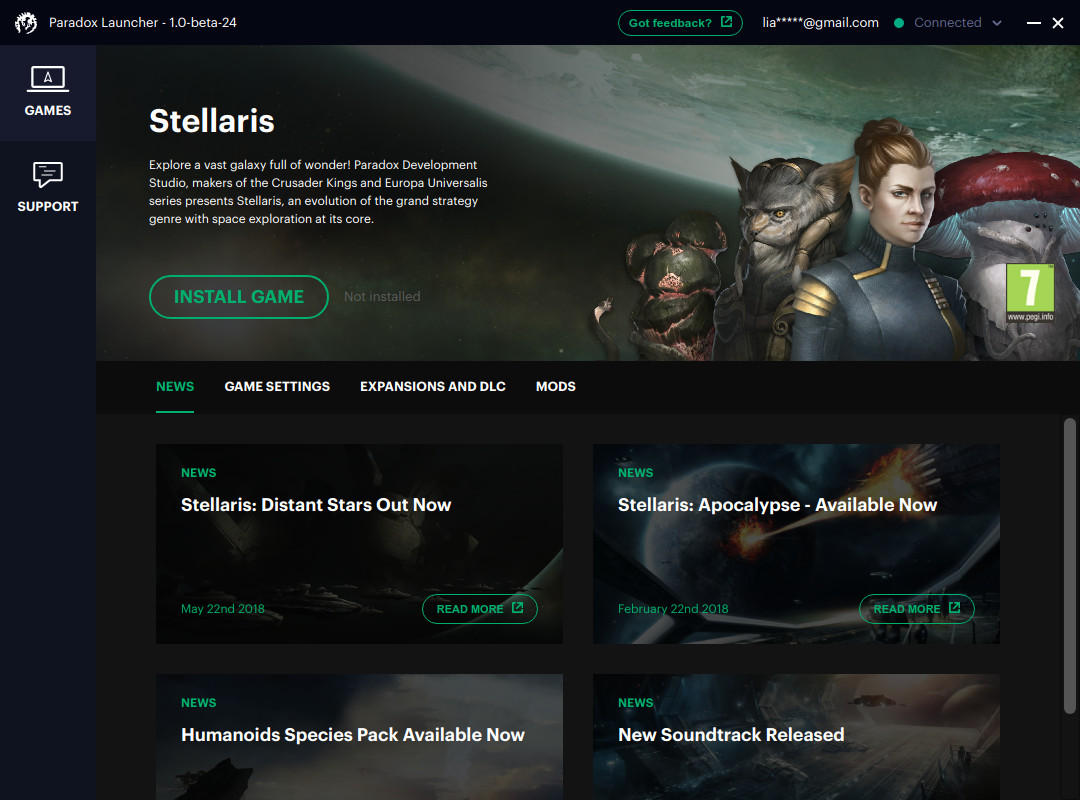 What's the point in another client? I hear you ask. Well, it's a way for developers and publishers to have more direct control over the experience. It also likely means they take a bigger cut of any sales made, since they won't be giving a chunk to stores like Steam.
Personally, I will most likely stick to the Steam client since it does everything I want it to. However, I can appreciate for all those who would rather purchase elsewhere that this will be welcome news. It not only shows that Paradox is continuing their support of Linux, but also allows you to keep your games up to date, get cloud saves and so on.
See more on the official site.
Some you may have missed, popular articles from the last month: